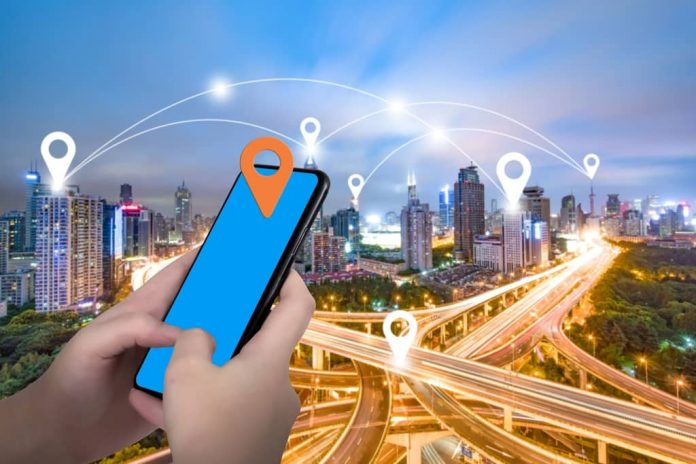 Call tracking can help you grow your business. Just like how web and social media analytics help you understand the strength and weaknesses of your marketing, call tracking can help remove marketing blinders and move you forward in your marketing strategies.
Whether you're a small brand or you're a marketer for a large business, call tracking can help you. But what is call tracking?
What is Call Tracking?
Call tracking is a tool that tells you how your customers found you and where they got your number.
So, if you have marketing campaigns on different platforms using different strategies, like PPC, for example, call tracking can help you understand which campaign is working. Without call tracking, you won't have an accurate picture of what works and what doesn't.
Many people still see value in phone calls. So, yes, people still use phones to call businesses, particularly if they want an immediate answer to a question without having to wait days on end for a response to an email. Ultimately, customers still like having the option to call a business.
One way most businesses fill this need is by getting virtual numbers. If you don't have one yet, you're missing out. Check out resources like Call Cowboy to learn more about virtual numbers and how having one can lead to a good customer experience.
Having a virtual number can make your business very accessible for your customers and help you track the effectiveness of your marketing campaign. Take note that, depending on the industry you're in, call tracking can also be very critical to your business' success.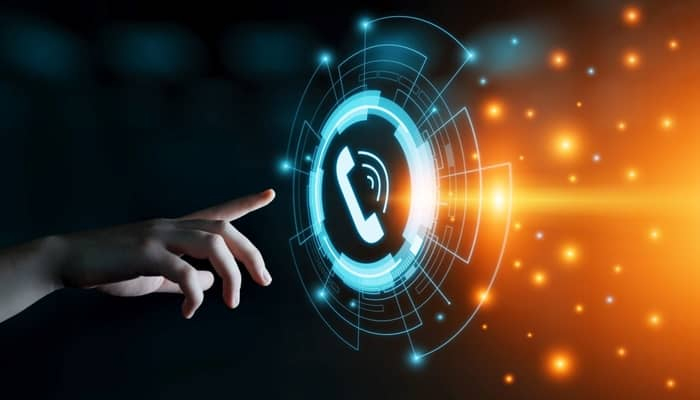 Business Industry that Needs Call Tracking
Phone calls in the following industries are vital to their operations. This makes call tracking important in their business as well. If you are in any of these industries below and you aren't tracking your calls, you aren't evaluating your conversations accurately.
Hospitality is one of those industries where a phone call is still critical. People do search for hotels and book them via the Internet, but there are also those who call hotels for reservations instead of booking them online. In fact, even those who booked online find the need to still call for confirmation. When was the last time you booked a hotel without calling to secure your reservation?
Education is highly valued in our culture, which is why parents still take the time to call schools to inquire about admissions, facilities and resources, class size, philosophy, vision, and many others that they feel are important in their decision making.
You may digitize all your marketing for your school, but parents will only set an appointment with you if you've satisfactorily answered their questions. So, if they don't request a follow-up appointment after that first phone call and you don't have a call tracking, you lose out on both expanding your student populace and also insights as to why the parents chose not to go with your institution.
Do you still call banks to inquire about interest rates? What about the required documents you should bring for any of their services? These are quick questions customers want immediate answers to. So again, if you aren't tracking your calls, you are neglecting the value of calls in conversions.
When you need a new apartment or perhaps when you're looking to buy a house, do you just hit the 'Rent No' or 'Buy Now' button? You don't, because no such buttons exist. People who are serious about renting or buying call the agent directly. It's just how business is done in the real estate industry.
If your business provides plumbing, decking, painting, lawn mowing, cleaning, and other home services, you should know that call tracking is a must in your business.
People don't send emails to providers if they need repairs on their faucets—they call to schedule the repair. This makes it a must to have a call tracking for your business. You want to know how they found you, and, if they found you on the web, what keywords they used that lead them to you. With this information, the next time that you run a campaign, you will know what works and what doesn't.
People looking for legal assistance don't typically want to wait for email replies. Even when their business is not urgent, they seek personalized interaction and call legal offices to schedule immediate appointments.
Valuable leads for businesses in this industry will not come from 'Book Now' or 'Buy Now' buttons—they will come from phone calls.
People still find it much easier to call the information desk of a hospital to inquire about certain services rather than search for them on the hospital's website—especially because hospital websites don't typically advertise their fees. Information clerks, on the other hand, are more forthcoming with fees, insurance, and general healthcare information.
So, if you're ready to try call tracking in your business, here are a few tips to help you make the most out of it for your company.
Best Tips to Track Your Business Calls
To get a complete picture of how effective are your marketing campaigns, you must include call tracking in your strategies.
You can add a tracking code to your website or assign different numbers to the multiple campaigns that you're running. If you're running ads on magazines, radios, or you have a PPC campaign, for example, call tracking can help you find out exactly which campaign is converting the most leads.
Asking your customers how they found you is neither time-efficient nor strategic. Getting call tracking software, which tallies all of your inbound calls complete with reports that include key metrics that can help improve your overall marketing efforts.
#1. Get a Virtual Number
Virtual phone numbers that automatically route calls to designated mobile phones, landlines, or desktop devices may not be as feature-rich as VoIP systems, but they do often come with call tracking features.
They also come with helpful functions like predictive dialer systems. Predictive dialers automatically dial multiple contacts from a list and ensure that agents get maximum live connections. It is a cost-effective outbound calling system that will help you grow your business.
If you're a small business owner, you can hit two birds with one stone by getting a virtual phone that not only can give the impression that you're a big business but also help you track your calls efficiently.
#2. Create Dynamic Phone Numbers to Track Multiple Leads
Get a dynamic instead of a static phone number. Dynamic phone numbers change depending on the source of the incoming traffic on your website. If they clicked through an ad from social media, for example, your customers will see a different number than if they landed on your site via an organic search.
This system is called Dynamic Number Insertion (DNI), and it's great for telling where your calls came from so you can attribute the conversion to the right campaign.
#3. Record Calls
Recording can help you understand your customer base further. By recording your phone calls, you'll be able to tell how effective your customer service is and discover areas you need to improve.
An additional benefit of this is that you'll be able to listen in on the conversations of your agents and your customers, find ways to enhance customer experience, and boost your overall conversion rates.
#4. Route Calls Properly
No one wants to be placed on hold for a long time only to be routed to the wrong department. Fortunately, a call tracking feature can help you avoid such scenarios. Call tracking can route calls based on customer's intent, and other pre-qualifying and pre-defined factors.
#5. Create Segments to Personalize Calls
Enable personalization of your interactions with your customers by creating segments and routing calls based on factors like first-time call or repeat call and customer intent, so your agents will know more about your customer before the call connects. This, of course, creates a good customer experience and gives positive impression to your target customers.
#6. Measure Offline Marketing Efforts
As mentioned earlier, you can track calls according to the campaigns you're running. Make sure you get a campaign-level call tracking to measure not just your online campaigns but also your offline marketing strategies.
Place tracking numbers on billboards, flyers, newspapers, and other traditional advertising you're using. This way, you'll be able to accurately track and correctly attribute the conversions your company is getting.
#7. Integrate Your Call Tracking Analytics with Your Other Marketing Analytics
Data integration allows for easy analysis of your stats. Google Analytics, Google Ads, Salesforce, and other popular tools can integrate seamlessly with call tracking software. You'll save time jumping from one site to another using different login credentials.
#8. Leverage Social Media Ads and Chat Platforms
Leverage your social channels when using your phone numbers. According to Google, 70% of mobile searchers use 'Click to Call' in ad campaigns. So, make sure that you use 'click to call' in your social media campaigns to boost your marketing success. This also creates a good digital experience for your customers and drive your business' growth.
#9. Capture and Rate Your Leads Using Your CRM
Capture phone inquiries as leads and classify them in your customer relationship management (CRM) system. Call tracking software makes it easy to tag phone inquiries as leads so that you can efficiently build a whole data set with them.
#10. Classify Sales Revenue from Phone Leads Properly
Continue tracking phone leads from your CRM, and make sure you correctly associate sales revenue resulting from phone leads as such. Remember that correctly classifying all leads will help you assess your marketing strategies accurately and help you determine which campaigns to focus your energy on.
How to Choose the Best Call Tracking Software
There are many call tracking software programs on the market today, each one with features better than the last. So here a quick guide to help you choose the best call tracking software for your business.
Dynamic Number Insertion (DNI)
A good tracking software should offer DNI. As mentioned above, DNI is good to have because it enables you to track multiple leads and campaigns being run simultaneously. So, be sure to choose a tracking software that offers one.
Toll-Free Numbers
Choose a company that offers local and toll-free numbers. A toll-free number makes it easier for your customers to call you. They won't have hesitations about calling your business at any time or any day because they won't have to worry about call charges.
System Reliability
You want to go with a company that offers a reliable call tracking solution with high uptime and data availability. It would be a waste to get a tracking service otherwise.
Analytics
Choose a call tracking solution that offers basic analytics like call location and source, call duration, call time and date, caller details, and call patterns. Above all, choose a call tracking solution that offers analytics for metrics that you actually need.
Software Integration
Your tracking software should offer seamless integration with other third-party services. This will make your marketing efforts more efficient and save your company costly redundancies or gaps in services.
Affordability
Choose a call tracking software within your marketing budget. Don't forget to compare rates for call tracking and for virtual phone numbers.
Call Recording
A call recording feature is important. Having the option to review calls and listen in on calls between customers and your agents can help you understand your customers better, meaning you can provide a better service. Your goal should always be to make their experience positive.
Time to Get Started
Tracking calls even with offline data is much more important than you would probably think. However, not all marketers see its importance and, as a result, miss out on data that completes the whole picture of their marketing efforts.
Fill that gap and get a call tracking solution for your business. Track phone calls and tag them accurately as phone leads. Not tracking your phone calls or incorrectly attributing your conversions to the wrong campaign is like doing marketing with a blindfold on.