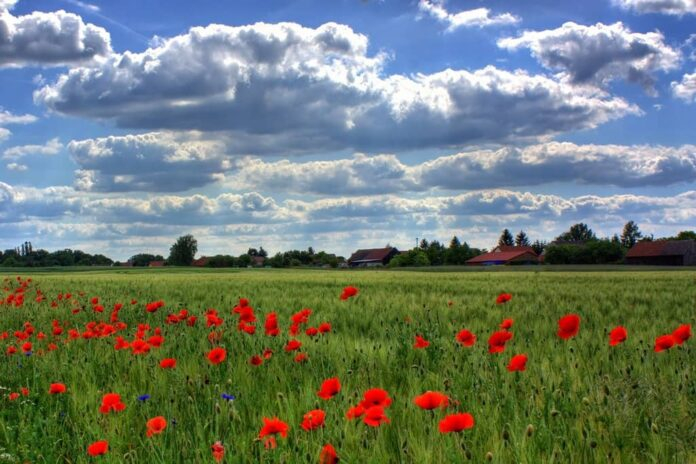 Spring break is a time to unwind and recharge. It is a time to be outside and soak up all the sun.
While being on vacation can be luxuriating, the prep for it can be anything but relaxing. Throw in a few family members, and you are bound to be stressed leading up to the trip.
If you find yourself in this boat time and time again, keep reading. We're breaking down everything you should think about before packing your bags.
3 Ways to Prepare for Spring Break
These tips will ensure you leave feeling ready, organized, and maybe even ahead of the game when you do return from spring break.
#1. Make a Packing List
Never underestimate the power of a list. Making a list is important when you want to clear your brain of something. We're all thinking of hundreds of to-do items every single day.
We need to do laundry and we forgot to defrost dinner, but we also need to buy bread. You get the picture. With a list, you can clear your brain of to-do items and move on to other more imminent tasks at hand.
Lists are even more important when you're planning and packing for a trip. Even if you're just packing for yourself and not a family, it's easy to leave an essential item behind.
(How many times have you forgotten your toothbrush?) Nobody likes having to miss out on crucial beach time to go out and buy the item while at the destination.
A few days before your scheduled departure, make a list of items you need to pack. This can range from shoes to snacks to toiletry items.
It should also include essentials you take for granted in your medicine cabinet, such as your prescriptions and birth control pills.
Put this list in a convenient place so you can add to it when you think of something new. Once you start packing, cross off items when they are in your suitcase or tote.
#2. Arrange for a Housesitter
If you're leaving for more than a few days, you'll likely want to arrange for a house sitter. The actual role of a house sitter can vary depending on your needs.
If you are leaving behind a furry friend, you'll want someone to feed them and take them on walks multiple times a day.
If you have a blooming garden, you'll want someone to water your plants. A house sitter can also gather your mail and any packages that are delivered.
Finding a house sitter can be difficult particularly during a busy time such as spring break. Reach out to neighbors or friends a few weeks ahead of time to see if they or perhaps their children can help.
House sitting can be a great task for a responsible teenager. If your community has a Facebook neighborhood page, reach out there for any leads. Your neighbors probably know somebody who can lend a hand.
A day or two before you leave, have the house sitter come to your home. Show them around your place, paying attention to what tasks you are asking them to complete. Provide them with your cell phone number and ask them for theirs as well.
This way you can check in mid-vacation to see how everything is going. If you have a security system, be sure to show them how to operate it so they aren't surprised by the alarm.
#3. Meal Prep Beforehand
When you're excited for a trip, tasks like food prep can seem even more tedious. You may think that taking the time to organize your refrigerator and freezer is a waste of time.
You may even think that you need to buy more items in advance to make it through until your departure. However, that's often not the case.
In fact, recent research shows that the average household wastes about one-third of all food they purchase each year.
A week before you and your family hits the road, take inventory. What perishable items need to be used up?
Think of meals you can prepare today so you won't be cooking dinner the night you're also trying to pack. Some easy, big batch meals include chili, stews, casseroles, and pasta salads.
Go through your pantry to find staples to help round out the dish, like canned tomatoes, beans, lentils, and pasta.
Be sure to check your freezer as well. Is there anything already prepared that you and your family can eat when you get home from vacation?
A home-cooked meal will likely taste the best after a travel day and a week of eating out. Again, if you don't have anything prepared, see if you can make something quick and freeze it now. Your future self will certainly thank you!
Takeaways
With the right preparations, a spring break trip can go smoothly. You can leave feeling like you've packed everything you need while also feeling good about your vacated home.
Use these tips for your spring break and see what a difference they can make for your mood and mindset. Remember, vacation is calling and it's never too early to start preparing!
For More Latest Travel Updates and Information about Ways to Prepare for Spring Break, Visit CRECSO NEWS Magazine and Follow Us on Facebook.