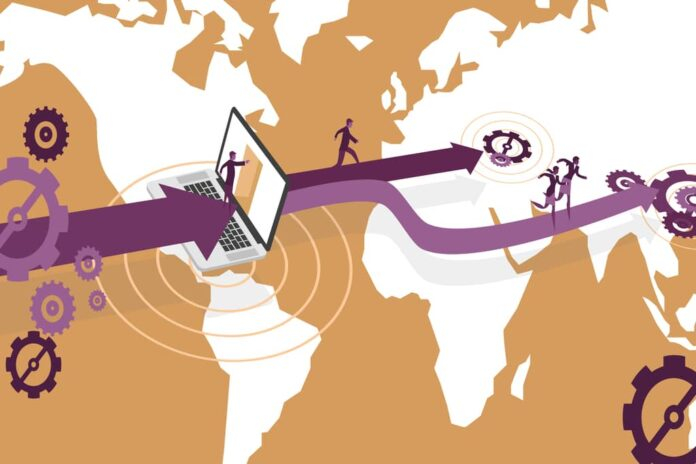 Call centres have often highlighted how challenging it has become for them (in recent years) to ensure top-tier solutions to millennials.
Some believe that customers have dramatically increased their expectation level, which just cannot be met under the ordinary course of business.
Some of them have opined that as businesses have started attracting customers with the help of a myriad of attractive deals, it has given rise to high call volume.
As per these call centres, they can't answer each call and provide customers with relevant information.
Few call centres have even discussed how rapid improvements in the field of technologies have forced them to invest a lot, and they believe that this has resulted in diminished profit margins.
5 Actions Outsourcing Companies Must Take
There are thousands of concerns that call centres are laden with nowadays. Still, it would be best to acknowledge that they need to take far-sighted actions that can enable them to deal with all the challenges in the outsourcing industry.
Once you become adept at dealing with every challenge in the outsourcing industry quite efficiently, you can quickly deliver top-tier outsourced customer support solutions.
Additionally, your capability to deal with complications and challenges in an excellent manner can help you excel in the outsourcing industry quite efficiently.
Let's discuss five far-sighted actions that can help outsourcing companies in myriad ways.
#1. Invest in the latest technologies
Needless to shed light upon, efficient technologies can help outsourcing agencies handle various crucial projects and non-core functions as adroitly as possible.
Suppose you are empowered with all the necessary tools and software that your outsourcing functions would rely on.
In that case, you are well-prepared to tackle a myriad of complications and challenges that your professionals would (at any point in time) might encounter.
More importantly, the usage of robust software in executing various outsourced functions can help you induce immaculateness and a high level of accuracy.
#2. Hire the right talent
The journey towards operational excellence and complete success relies on your workforce. Thus, outsourcing firms need to hire skilled, experienced, and competent professionals.
Experts have regularly talked about how access to skilled and experienced professionals can help any outsourcing company handle multiple outsourced functions and crucial business processes in a dexterous and nimble manner.
A skilled workforce can easily handle all the unexpected challenges your processes might encounter.
They can quickly help you minimize the ill effects of all the challenges that are hampering the efficiency of your outsourced customer support experts.
#3. Pay attention to employee training.
Once you have ensured that your workforce is occupied by highly skilled, experienced, and committed professionals, it becomes your duty to foster a highly professional work environment.
Although these skilled, experienced, and committed professionals can significantly help any outsourcing company, handling multiple functions is a concern.
Still, you cannot deny that to take your efficiency to a completely different level, and you need to pay extra attention to imparting necessary knowledge and product-specific guidelines to your agents through regular training sessions.
#4. Communicate with customers regularly.
To ensure continuous improvement in your efficiency, quality, and competency, it is necessary to understand the functions you are taking care of clearly.
You should know how a specific function can be streamlined and organized in such a manner that expectations of customers are efficiently met, that too by putting in minimum efforts.
Who can ensure this only through regular and enriching interaction with customers, and that's why all the expert outsourced customer support solutions providers should willingly establish regular conversations with as many customers as possible.
#5. Be open to necessary changes.
Why do you feel that no customer is qualified enough to suggest anything valuable?
Although it makes sense that you have a much better understanding of the outsourcing industry as you have been working in this field for quite a long time, it does not imply that nobody is qualified enough to share how to improve your efficiency.
This can furthermore warrant operational excellence! Therefore, you must welcome all the feedback open heartly and remain flexible for all the necessary changes.
In a few words
These are five far-sighted actions that outsourcing companies must take to achieve a high level of operational excellence and organizational efficiency.
For More Latest Business Updates and Information about Outsourcing Companies, Visit CRECSO NEWS Magazine.