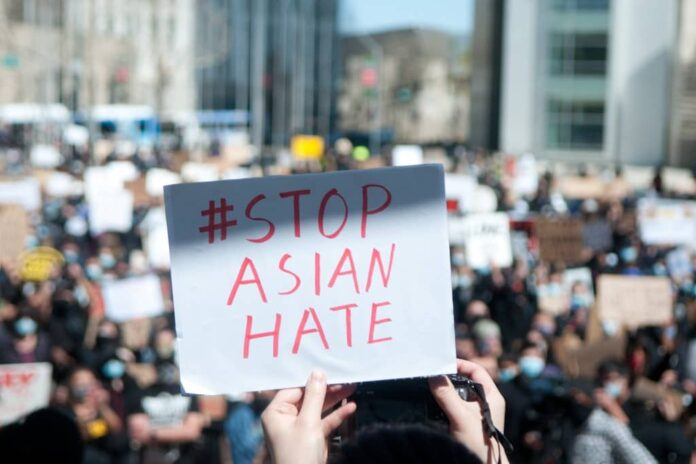 Over the course of the pandemic, the cases of anti-Asian violence escalated around the US. This has awakened a lot of movements that raise awareness regarding racial discrimination, and fight against it.
As a citizen of a country that's a melting pot of different cultures, it's a huge responsibility to ensure the protection of everyone's rights.
Regardless of where you came from, where you were born, and where you are right now, you deserve to live a life free from discrimination, hate, and violence.
With this in mind, it's everyone's duty to make sure no rights are violated regardless of ethnicity.
Turning a blind eye while all these violence happens only leads to more victims silenced and deprived of justice.
5 Ways To Help Asian Domestic Violence Victims
In light of this, here are five ways you can help Asian domestic violence victims:
#1. Reach Out To Legal Services
If you know someone, who is experiencing any form of racial discrimination, or ethnicity-based abuse, it's best to help them seek help legally. Justice is for everyone, and no one should think twice of fighting for it.
There are legal institutions all across the country that focus on helping out Asian domestic violence victims. Moreover, they also offer assistance in any legal cases involving immigration issues, human trafficking, and any form of hate crime.
Seeking legal help is the best way to strengthen the victims. It gives hope that justice can be obtained despite the overwhelming challenges.
#2. Be An Informed And Active Bystander
Seeing violence happen might cause panic to anyone, not knowing how to help even when they want to. To intervene in a situation where abuse happens is quite a challenge. It's not enough that you want to help, you have to know how and when to help to avoid further troubles.
That said, going through bystander training would help a lot in putting an end to racial injustice. The first step you can do to help anyone is informing yourself of the possible actions you can do during those difficult circumstances.
In addition, being an informed and active bystander means you can amplify the voice of those in need. If they are in a situation where they can't speak or stand up for themselves, you can be their voice.
#3. Provide Comfort
Going through abuse is a traumatic experience. Now is the best time to be a comforting friend to someone who is trying hard to recover from the violence they have gone through. Even just being there as a listener would be a great help to ease their pain.
Furthermore, you may also assist them in seeking professional help if needed. You may connect them to organizations that provide mental health services to address the issues caused by racial discrimination, prejudice, and violence.
Being there to remind someone that they're not alone helps in ways you can't even fathom. Comfort them by providing a safe space to talk about what they're going through, so that you can come up with the next steps towards healing and justice.
#4. Speak Up
Most of the domestic violence victims are too afraid to speak up, fearing that the problem might only get worse. If you are witnessing abuse or any form of hate crime, report it to the authorities right away.
Speaking up about these incidents that you have witnessed will increase the fighting chance of the victim against their perpetrator. Also, it will help raise awareness about these hate crimes that are often unreported.
To speak up against anti-Asian hatecrimes is a great way to raise the voices of the victims. This might even result in more people finding the courage to speak up for themselves or for others facing discrimination.
#5. Walk The Talk
When you know what is right, it's your duty tomake a stand and walk the talk. Asian hate crimes can happen anywhere, and what you do about it determines which side you stand.
The fight against injustice is more than just joining movements and rallies. It's about living consciously trying to prevent violence and abuse from escalating in the first place, like refraining from using words that may trigger hate towards Asian-American communities.
Battling racial discrimination should be a continuous effort done by each individual. It's in the way you treat people from all races with equal respect, and the way you deal with the cultural differences that may be new to you. All it takes is an understanding and humble mind, recognizing everyone's right to live in a safe community.
Be The Change
The cases of Asian hate crimes and domestic violence will only be brought into the light if the witnesses stand up with the victims. It's a moral duty to protect everyone's right and seek justice if it's violated. Everyone must act now, and be an instrument for change.
For More Latest Law Updates and Information about To Help Asian Domestic Violence Victims, Visit CRECSO NEWS Magazine.