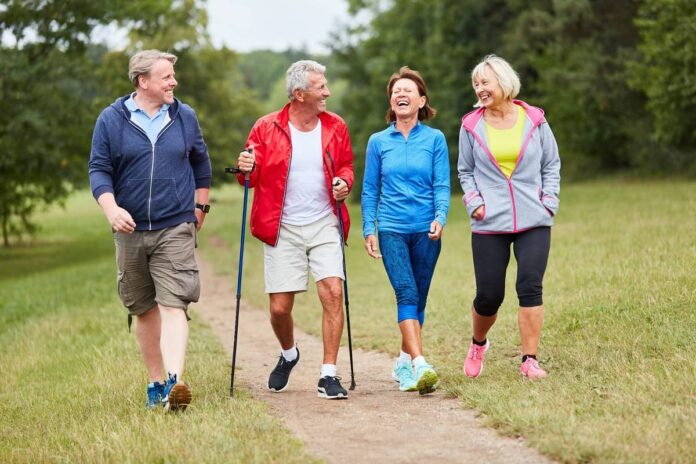 Most people do not include their parents while going on a family trip, and everyone has their reasons to do not, including their parents.
Some think about their old age and inability to travel, and some think of their lack of interest in exploring something new.
So today, we have some best vacation ideas for senior citizens tours in India that will not affect your parent's ill health and would be best suited to them.
Best Vacation Ideas for Senior Citizens in India
Keeping in mind your parent's health and old age, we have selected these best places for senior citizens based on the relaxing environment and comfortable accommodations where your parents can travel easily without any trouble.
1. Shirdi
Read | Best Places Near Montenegro to Enjoy
Located in Maharashtra, Shirdi is one of the best vacation ideas for Senior citizen tours in India.
This spiritual place is perfect for your parents and you, filled with many pilgrimage sites and a spiritual ambiance.
Shirdi also offers some of the finest accommodations to stay in that fit your budget and needs.
Apart from reasonable accommodations, there are many spiritual places like Alandi, Sakori, Nasik, Ajanta, Ellora Caves, and more than your parents would love to visit in Shirdi.
2. Varanasi
Read | Best Ways To Plan Kerala Trip within Budget
Varanasi is also a beautiful holiday destination for Senior citizens Holidays in India.
When thinking of Varanasi, the first thing which comes to mind is its beautiful Ganga Ghats that are often thronged by colorful Sadhu (Priests) and many other beautiful pilgrimage sites.
Exiting boat rides in Ganga Ghats and the Ganga Arti is the most popular attraction that will give your parents an enchanting experience of traveling in India.
Apart from these, Durga Temple, Sankat Mochan Temple, Vishwanath Temple, Bharat Mata Temple, and Tulsi Temple are the most popular attractions in Varanasi.
Top 11 Places to Visit in Varanasi [YouTube Video]
3. Madurai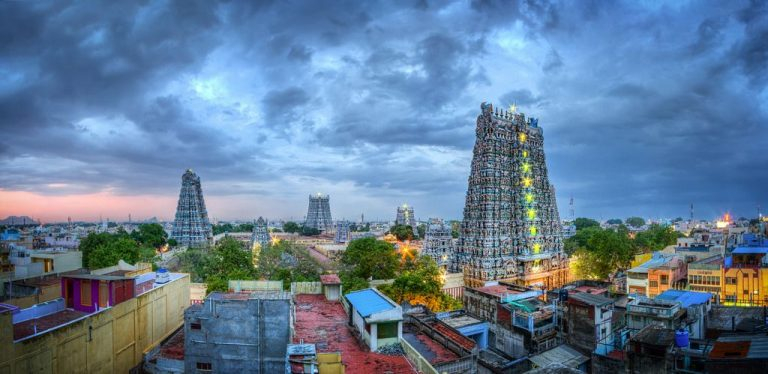 Read | Things To Know About Rajkot Historical Place
Madurai is Another best place for senior citizen tours is in India. Located in Tamil Nadu, Madurai is a peaceful place that gives an overhauling to your body and soul.
The place is famous for its unique architectural marvel Meenakshi Temple which provides a holy environment to all devotees, including older people.
Apart from Meenakshi Temple, you can also take your parents to visit Alagar Koil, Trumalai Nyakar Mahal, Gandhi Museum, and Vandiyur Mariamman Teppakulam, as many luxury hotels provide fine amenities for seniors.
Madurai Meenakshi Temple
4. Munnar
Read | Best Resort for Energetic Top-up in Summer Vacation
Due to its pristine ambiance and beautiful landscapes, Munnar is a lovely vacation idea for senior citizen tours in India.
Bring your parents to this beautiful little hill station and give them a lifetime experience of unforgettable holidays in India.
Besides its natural beauty and hill stations, Munnar offers the most luxurious accommodations at affordable prices that provide comfortable stays with delicious and healthy cuisines.
The best part of these hotels is that you can see the natural beauty of Munnar from the windows of your room while enjoying your meal.
5. Thekkady
Read | Ahmedabad: The Best City You Must Visit
Most senior couples want to spend some time in peace after their retirement in Thekkady.
Everyone wants to spend some time alone in peace, and Thekkady is one place that fulfills these needs.
Situated in Kerala and loaded with natural beauty, Thekkady is one of India's most fantastic vacation ideas for senior citizen tours.
The most popular attraction here is Periyar National Park, which offers an excellent opportunity to explore its lush green forests and the diverse wildlife that will leave your parent's wrinkled eyes wide.
Also, many luxury hotels and resorts in Thekkady provide comfortable stays at affordable prices.
6. Manali
Read | Everything You Need To Know About Australia
Manali's cold weather and high altitude can be a challenge, but Manali is also one of the best trip ideas for senior citizens.
The power of beautiful hills and the unpolluted environment will bring the string back to your parent's feet.
Take a nature walk with your parents here and visit the most popular attractions of Manali, such as Mall Road and Hidimba Temple.
Manali always remains covered with snow, so avoid visiting this place in the winter season. Always book your hotel in advance as Manali is always loaded with tourists.
Hidimba Devi Temple in Manali [YouTube Video]
7. Jaipur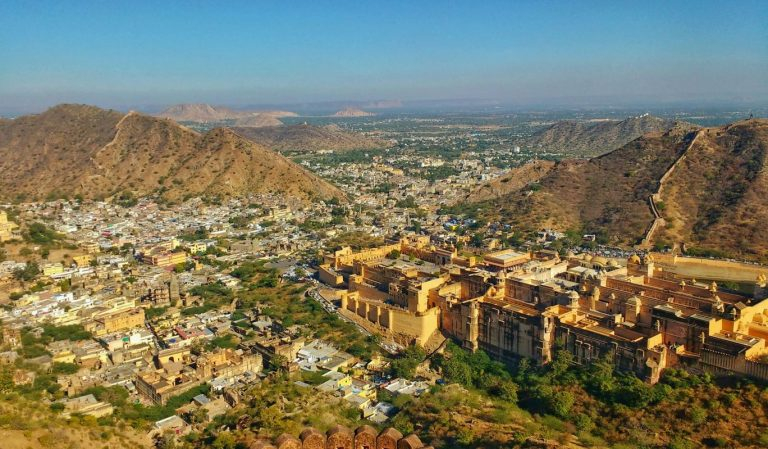 Read | Best Places To Visit Near Auli, Himalayan Mountains, Uttarakhand
Jaipur is famous for its majestic structures, impressive forts & palaces, and rich culture & warm hospitality.
It would be a great vacation idea for senior citizen travelers to witness ancient India's vibrant culture and tradition.
Jaipur is also known as "The Pink City of India", The most popular attractions here are Amer Fort, Nahargarh Fort, Jaigarh Fort, City Palace, Hawa Mahal (Palace of Winds), Govind Dev Ji Temple, and more.
Also, don't miss the fantastic folk dances and puppet shows while visiting Jaipur with your parents. Don't visit this city in the summer because the climate is scorching.
Visit this place between November and February, as the climate is cool and pleasant.
Jaipur The Pink City of India [YouTube Video]
8. Darjeeling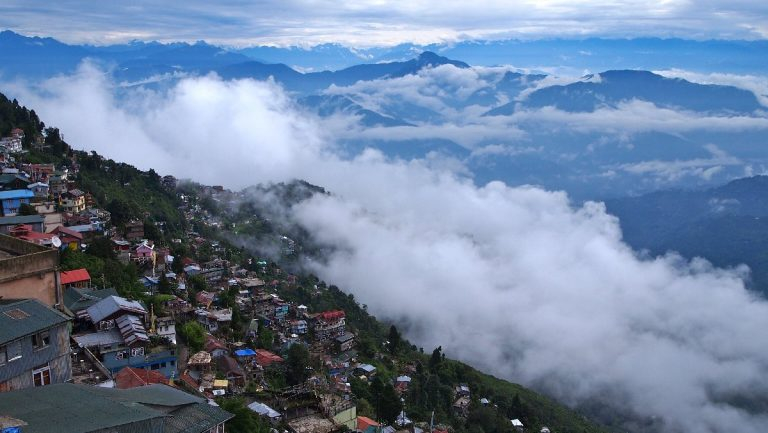 Read | Ways to Travel Europe on a Budget
Like Manali, Darjeeling is also a beautiful hill station and the best holiday idea for Senior citizens to travel in India.
Take your parents here for a breathtaking of Mount Kanchenjunga.
Surrounded by rolling green hills, Kanchenjunga is the most popular attraction that pulls thousands of tourists to Darjeeling and always remains in their memories.
Also, take your parents here for a Toy Train ride for a thrilling experience.
Other attractions in Darjeeling are Tiger Hill, Senchal Lake, Batasia Loop, and Ghoom Monestry, which you can easily reach by any vehicle.
So these are the 8 best vacation ideas for Senior citizen tours in India. Plan a trip to these splendid locations and give your parents a lifetime experience of togetherness in India.
If you have any queries regarding these locations, leave a comment in the comment section below. We would love to hear from you.