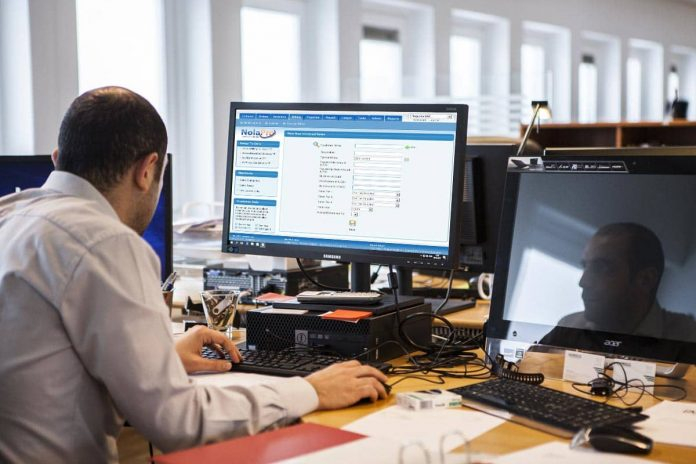 Accounting software has been able to perform many functions over the decades. They replace spreadsheets, making them the most efficient tools for recording financial information.
Every kind of financial statement can be simulation-based, with reports on trends in the economy. They also work with the most popular devices, seamlessly transferring data between platforms to the next.
The advancement in accounting software has transformed it into one of the most valuable platforms in COVID-19.
Advantages of Accounting Software
Since many employees work from home, it has become their virtual office to carry out their primary duties. They can also process payroll, cash flow, and other tasks in one location using HR software with accounting capabilities.
This article will discuss the capabilities of accounting software and what it can do for you. We will also discuss the different types of accounting software available on the market and provide some of the most popular software platforms that are accessible.
After you have read this article, we hope that we can help you decide on the best accounting software to choose for your company.
What is Accounting Software?
Accounting professionals use Accounting Software to process financial transactions, such as accounts receivable or payable invoicing, tax compliance, general ledger analysis of cash flow, trial balance, income, expense statements, balance sheets, and pay stubs.
By generating reports by an organization, they can determine how it is performing financially and develop future budgets. Accounting software allows for rapid and effective execution of financial transactions.
Automating processes can lead to reduced costs for staff previously engaged in the manual process of processing data. Also, there is a decrease in human accounting errors. The records are kept current.
As with most business owners, you may have started using a spreadsheet to keep track of your finances.
This is an excellent way to start; however, as your company expands, it will likely be challenging to keep track of your business transactions using the manual accounting system. This is the reason accounting software is essential.
Accounting software allows you to document financial transaction and classify it. Various products will enable you to pay bills, send customers invoices, handle payroll, and create standard reports from the platform.
Many kinds of accounting software are available to companies; big companies employ customized accounting software or enterprise resource planning (ERP) programs.
7 Accounting Software Advantages For Startups Business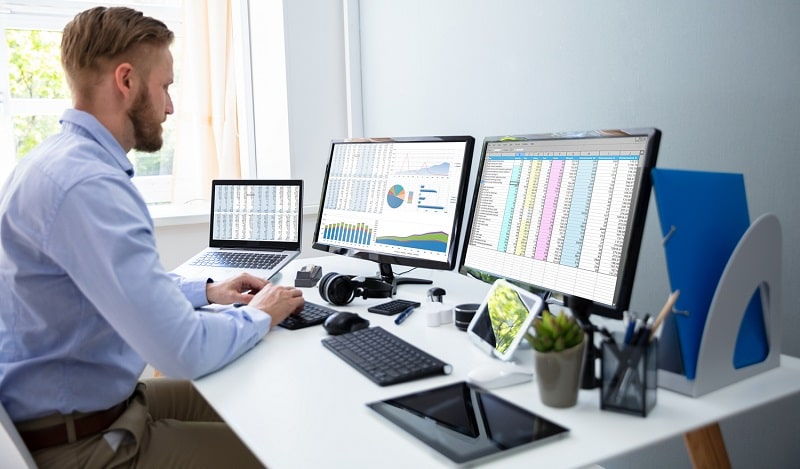 If you don't have accounting software, you'll rely on your ledger and calculator.
This method has been tested and proven over time, but it could take some time before you can begin analyzing the information you've collected.
With the help of automation, it is possible to produce more precise reports in just a fraction of the time it takes.
In addition, you will also enjoy these additional benefits of using accounting software:
#1. Optimized business processes
Why should you spend your time in bookkeeping when you could use it to manage your company? With more efficient accounting software, you will work rather than more.
Increase your processing speed by removing the need for manual calculations from your daily task list. This will help you keep your books current and not clutter your desk.
Furthermore, you can streamline your work because there is no need to use different numbers in various programs. You can see everything on one screen.
#2. Accuracy improved
An accurate accounting of your finances is vital in assessing your company's performance.
Using accounting software will make it easier to manage the aspects of accounting that are susceptible to mistakes.
Numerous programs automatically perform calculations when inputting data, transferring funds, and even adjusting assets.
Additionally, it can generate analysis and reduce the chance of errors. If you'd like to examine your work for mistakes, it is easy to identify and correct them before making your final reports.
Some have even got comment options that allow you to create notes to refer back to later.
#3. Costs of operation reduced
There are a few companies that outsource their bookkeeping. That means most businesses handle their finances and all associated paperwork within their own offices, which reduces the time they have to focus on their business.
Cost reduction is just one of the many advantages outsourcing can bring. With the right software for your company's needs, you can cut costs on outsourcing while ensuring the quality of your accounting reports.
Additionally, using cloud-based or on-premise applications will help you save on paper and printing costs and lower your business's carbon footprint. Find out more about the amount accounting software can cost here.
#4. Secure database
A password protects the majority of accounting software. This allows users to secure private information from being accessed by unauthorized personnel.
Additionally, storing information in software can facilitate quick access, file search, and retrieval, as well as protect your data from natural catastrophes.
When your information is accessible via a digital format, it is vulnerable to disasters such as fires, earthquakes, and floods.
#5. Synchronized Files
As your business expands and your company grows, the paperwork you need to keep track of and the number of accounting you must complete will increase and become more complicated.
With the help of software, you'll be able to access the information you require across multiple platforms and then sift through the computerized information without difficulty.
In addition, data migration can be simply due to accounting software that allows the sync of offline and online databases.
To make your life easier, specific applications give live status updates in real-time, which means you will be able to see modifications as they occur.
#6. Tax compliance simplified
Tax-related obligations take about 175 hours a year for all businesses within the United States.
Other countries have different requirements, which could even be more than 400 hours. A lot of wasted time could be used to acquire new clients, design new products, or enhance existing services.
Through the tax preparation tools offered by many accounting software, it is possible to store invoices, receipts, and income statements in one easy platform.
Specific programs allow integrations that allow you to compare and alter calculations to reflect new regulations.
#7. Automated record-keeping
A crucial aspect of managing finances, keeping records can be a bit naive and time-consuming.
To cut down on the time you put into it, a variety of software applications offer features that combine the information you input into different programs.
Alongside combining them into a single Operating system will analyze your patterns in business practices and detect patterns in your business's cash flow.
Then, it determines your bottom line to reveal the areas and times you're making more money, which aspects of your operation require more investment, and so on.