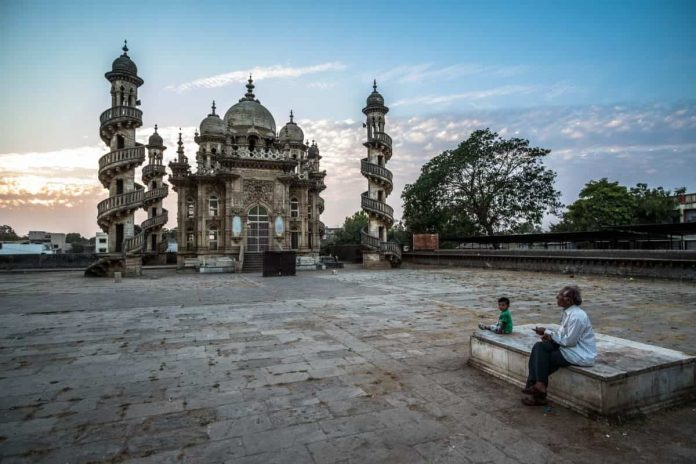 One of the most popular travel destinations in India, Ahmedabad is the capital city of Gujarat, earlier known as Amdavad. It is called the Manchester of the East since it is the industrial and business hub of the country. Not only this, Ahmedabad is also known for its diverse culture, exotic cuisines, and fun events.
The capital city is home to various ethnic and religious groups, and thus, captures everyone's heart. While enjoying your stay at one of the top class hotels in Ahmedabad, do not forget to check out the Sabarmati Ashram, the place of utmost historical and cultural importance.
Sabarmati Ashram: Historical significance
Located 5 kilometres away from the main city of Ahmedabad, the Ashram is situated at the western banks of Sabarmati River. The Ashram was previously known as the Satyagraha Ashram and gets its present name from the river.
Ashram was established in 1915 by Mohandas Karamchand Gandhi as his abode. He resided there with his wife, Kasturba Gandhi and other followers. The Ashram has witnessed many important historical events as well as has marked the beginning of the Indian independence movement.
On 12 March 1930, Gandhiji commenced the famous Dandi March from the Ashram itself which marked the beginning of Salt Satyagraha towards the British.
Later on he himself took a vow that he will not return to the Ashram until India achieved independence. Eventually India received independence on 15th August 1947. But, unfortunately Gandhiji was not able to return to the place due to his assassination on 30th January 1948.
After the independence of India and assassination of Gandhiji, the government declared the Ashram as an important historical monument. It was then converted into a museum and developed as a tourist spot.
Thus, Sabarmati Ashram gained a significant spot in the Indian history due to its meaningful role in the independence movement and as the residence of the father of India, Mahatma Gandhi.
Points of interest
The premise is divided into five units, that is, an office, two galleries, an auditorium and a library. The museum is known as   Gandhi Smarak Sangrahalaya. It displays various letters, paintings, photographs, films and writings based on Gandhiji and his life. Not only this, the library has over thousands of books, letters, stamps, coins and seals which were received  and sent by Gandhiji.
Other places for tour within the premises include HridyaKunj, Nandini, UpasanaMandir, VinobaKutir, MaganNiwas, Somnathchhatralay, UdyogMandir, etc.
The Ashram is open for visits throughout the year between 8 a.m. and 6:30 p.m. Meanwhile, the library is open from 11 a.m. to 6 p.m. One can find many resorts in Gujarat, nearby the site for a comfortable stay.
It is advised to get your hotel booking in Ahmedabad done in advance, to avoid last minute rush, since the state is one the busiest travel centre. Pack your bags now to experience the rich cultural and traditional Gujarati heritage at the peaceful surroundings of the Sabarmati Ashram.