As an artist, I am sure you are familiar with the desire to share your music and hope that people will like it.
Artists spend days and months producing a song, and they need to distribute it to people. In the end, fans will listen to your music and help you become a successful artist.
After creating great music, artists want to release it and distribute it to streaming platforms.
You can spread your music by yourself to Spotify, YouTube, Apple music, etc. But for you, it would be wise to distribute your music with the help of digital music distributors.
They are helping you to deal with all the hard processes of music distribution. And in this article, we will introduce you to everything you need to know about it.
First, let's consider Amazon Prime Music's benefits for artists.
What You Need to Know About Digital Music Distribution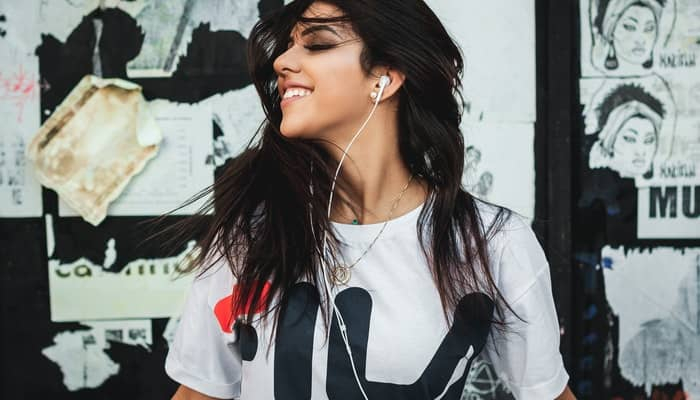 After creating a song, artists need to distribute it to different platforms, as mentioned above. These people listen to their music, and if it is perfect, it will become trendy.
But the reality is that artists usually can't deal with the process of music distribution.
And digital music distribution services help to make your music available on platforms such as Spotify or Apple music.
Two Main Ways Consumers Purchase and Listen to Music Downloads
This is a traditional and original way that people listen to music. Platforms create files to access them, save them, and then listen to them whenever they want.
This is very convenient because users save it on their device and then access it. You can create playlists and then listen to this music in the shuffle.
Streaming
Streaming is a relatively new way for users to listen to music. In this case, people are not downloading and saving music.
Instead, they will be able to listen to a particular track when they are on the platform. This can be beneficial for you if you don't want to fill your space.
What is CDBaby and How It Helps Artist to Promote their Music
CDBaby is one of the most famous services to distribute music to streaming platforms such as Spotify, Tidal, and Apple music. Besides distributing, CDBaby also provides other services.
There are a couple of very helpful tools for promoting your music. First, and most importantly, CDBaby has experience working with different streaming platforms.
What is Amazon Prime Music?
Prime Music is Amazon's streaming service offered to users as part of the Amazon Prime annual subscription. With it, users get 2 million tracks and over 2 thousand playlists of songs to listen to.
On the Amazon Prime Music home screen, users see a divided screen. On one side, there are the primary and popular categories to choose from.
On the other, smaller columns, users see links that take several actions, like browsing by category or playing already bought or uploaded songs.
Users may also search by song name or artist name. This way, they will be able to listen to other songs of the artist from a specific album that they have.
The playlists and collections are put together by Amazon's Music Experts, each displaying the list of songs, total playlist runtime, and the curator of that playlist.
The experts choose the songs very carefully so that only quality music is included. In addition, users have the opportunity to add playlists or individual songs to their library.
This is very convenient, but users can also reach many new songs and listen to them.
An Opportunity to Understand Your Audience at a Deeper level
As you collect so much information, it becomes easier for you to understand your audience. Amazon Prime offers an interesting feature that separates your audience into two categories.
These categories are "fans" and "superfans." These people are the ones who stream your music a lot, follow you, purchase your songs, and add your music to their library.
This helps you to know your audience. Understand what interests them and how you can enlarge your "fans" and "superfans."
Advantages and Disadvantages of Prime Music
The first clear advantage for Prime Music is that users who have already paid for their Prime subscription do not need to pay extra to access 2 million songs and over 2,000 playlists.
It also has lyrics to the songs, which you can scroll as the song plays. Another pro is Prime Music's easy integration with other Amazon software such as Amazon Echo family devices.
This means that Amazon music can be integrated with Alexa and offers features specific to its software.
Amazon Prime Music is About to Become Another Great Streaming Platform
Although there are many huge and famous streaming platforms, Amazon Prime Music is making huge steps in becoming one of the leaders.
Many resources are being invested in Amazon Prime. And the leaders are doing anything to make it a leading streaming platform.
They already have a couple of features that make them stand out from other platforms. So start experiencing and using Amazon Prime because it can give you great benefits as an artist.
For More Latest Technology Updates and Information about Amazon Prime in Music Distribution, Visit CRECSO NEWS Magazine.