Temperature sensors are widely used in the food industry, medical field, and chemical handling, among many other areas. Because of their various applications, it's crucial that business owners look for a reliable supplier that will provide them with the best equipment in the market today.
Pyrosales is deemed as one of the leading temperature sensor manufacturers both locally and globally. The company established itself as an expert in producing standard and precision temperature measurement devices through its ISO-approved quality management system, as well as other standards.
Here are the factors that contribute to the credibility of Pyrosales, Australia's best temperature sensor manufacturer: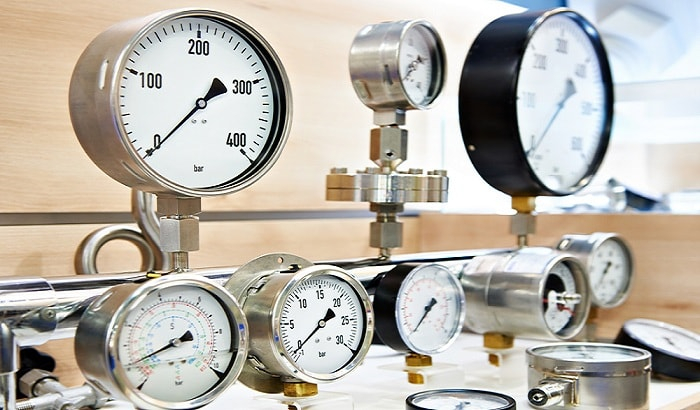 Temperature sensors by Pyrosales are renowned for providing accurate measurements, even when exposed to extreme heat or cold. The dedication to precision is critical in manufacturing these devices because inaccuracy by a single degree can prove disastrous and even fatal for your operations.
The company has a team of expert engineers that are equipped with the knowledge and skills to develop safe and accurate temperature sensors. Whether you need one for sub-zero to high temperatures, you can be assured that Pyrosales products will give you precise calibrations and measurements.
Pyrosales also has a diverse temperature sensor line that encompasses any industry. You'll be sure to find the best equipment for your business in their catalog. Variety is vital for a manufacturer because it makes shopping for devices more straightforward and manageable for you as a client.
These are the products manufactured by Pyrosales:
Glass Industry Sensors – These devices come in ceramic and fully-welded designs. They also have single-point in glass thermocouples. These sensors are always being developed to facilitate the ever-improving glass production techniques.
Food Industry Sensors – Food processing involves stainless steel sensors that can be clamped directly on to your machines. Pyrosales offers BSM nut and Tri-Clover sanitary seals to aid in food safety.
Thermocouples – The company also supplies industrial, general-purpose, and multipoint thermocouples to its clients. This temperature sensor is popular and sought-after because of its low cost, versatility, and durability.
Resistance Thermometers – If your business operations need a sensor that changes resistance once it reaches a predetermined rate, you can choose from Pyrosales' industrial or general-purpose RTDs. The devices are available as PT100, PT250, PT500, and PT1000.
Thermowells – This equipment is ideal if you need a temperature measuring device that should be inserted into a process. Pyrosales offers thermowells machined from Barstock and ones fabricated from tube or pipe.
Temperature Controllers – These are crucial for tracking temperature readings, as well as managing your processes. The company has RKC controls, solid-state relays, indicators, hand-held instruments, and recorders.
Thermal Imaging – Pyrosales has testo thermal imagers and thermal imaging These devices are ideal if you need to sense temperature remotely, like when measuring the heat of radioactive materials.
Temperature Gauges – These instruments also have a wide range of use in the food, pharmaceutical, and chemical industry. You can choose between the Australian company's bimetal dial, liquid-filled dial, and gas-filled dial temperature gauges, as well as indicating temperature switch and digital display thermometers.
High Accuracy Sensors – For businesses that require more precision, Pyrosales has high accuracy temperature sensors like the standard resistance C800 thermocouples and R800 thermometers.
The company understands that temperature sensors can be used for a wide range of applications. Thus, you can have this equipment tailor-made to your business' needs and preferences. Their team of expert engineers can assist you in selecting the right sensors and accessories that will ensure a seamless application and operation.
Aside from customizing temperature sensors and other parts to suit your needs, they also make sure that the components are compatible with your equipment. This way, you don't need to invest in another machine if the current one is working just fine.
Pyrosales also offers thermocouple wires and cables, ceramics, and special protection sheaths. They also have other accessories such as valves, plugs, connectors, manifolds, instrument fittings, and terminal heads, as well as blocks. These attachments are produced to complement and support your temperature management devices and processes.
Conclusion
Pyrosales has positioned itself as a leader in temperature sensor manufacturing. Its devices are renowned for their precision and accuracy. You also get to choose from a wide range of products depending on the needs of your business.
Plus, you can have your sensors and other components customized to fit your current equipment while ensuring the compatibility of both parts. The company also supplies essential accessories and replacements that support your devices and processes.