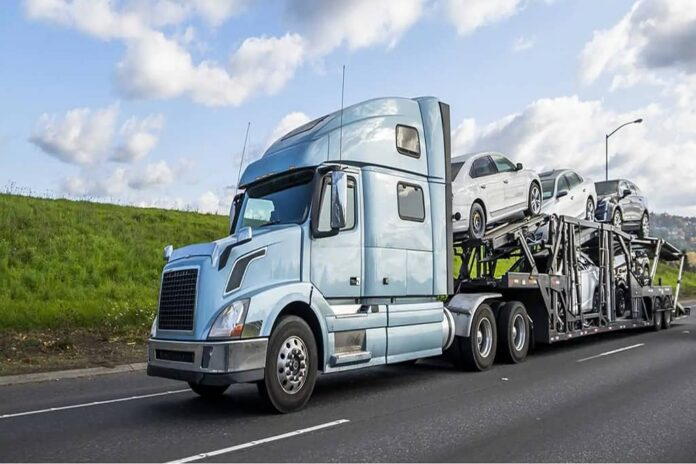 Auto transportation out of California can be a stressful affair. Not knowing where your valuable asset is at any given time can be nerve-wracking.
But getting a reliable and experienced motor carrier company can ease the burden and reduce your stress greatly.
So if you are looking for auto transport from California to any other location, here are some things to check with your motor carrier provider.
5 Factors to Consider an Auto Transportation Company
#1. Reputation
A great reputation equates to excellent customer service.
Thus, if your auto transportation company has a great reputation, it simply means that other people have tested its abilities and loved the value offered for their money.
However, you need to be very careful not to be swayed by online reviews. In this age of technology, it is easy for businesses to mislead you using fake reviews that will mask their poor services.
Therefore, you need to get references from people you trust, such as friends and family. Also, look for critiquing comments in the comment section, as this will give you a better idea of the type of company you are dealing with.
#2. Carrier Option
There are two primary carrier options, including open and closed carriers. In an open carrier, your car will be shipped in an open truck that will expose your valued asset to all-natural elements.
Such carriers may be cheap but are also disadvantageous since they may lead to damage. On the other hand, closed carriers are enclosed and protect your car from the elements.
Therefore, they are suitable for valuable cars or transportation during extreme weather conditions such as snow.
#3. Check for Insurance, Bonding, and Licensing
When choosing an auto transportation provider, opt for companies that are registered under the Federal Motor Carrier Safety Administration (FMCSA).
You can ascertain this by looking for an MC number on the FMCSA's website. This step will safeguard you from the risk of the truck getting impounded due to the lack of necessary licensure.
Furthermore, this will result in time wastage and ultimately interfere with your peace of mind. On the other hand, insurance and bonding will protect you from losses in the case of an emergency.
#4. Tracking Systems
If you just bought a new car or are shipping your used car to another destination, nothing gives you peace of mind as knowing its exact location at any given time.
Thus, choosing an auto carrier company that provides motor tracking will be an added advantage.
Not only will this step allow you to track the location of your vehicle, but it will also allow you to know if there have been glitches during shipping.
Therefore, the tracking system can significantly reduce your worry and stress. For example, with auto transport from California to New York, you can track the distance covered by the truck and determine whether it will reach New York on time.
Although car companies will charge more for integrating this feature, it will be worth the price that you pay.
#5. Shipping Costs
Once you have determined the shipping cost, it is now time to check whether their price is friendly.
However, you need to understand that pricing is, in most cases, directly related to the value you get.
Also, keep in mind that the shipping cost will increase as the weight of the vehicle increases. Also, shipping costs are greatly affected by the trip's distance and the speed of the service.
Getting reliable auto transportation out of California can be a stressful task. However, if you are willing and committed to doing thorough research, you will land in the hands of a trustworthy carrier. Consider following the above tips to find the best deal.
For More Automobile Updates and Information about Auto Transportation Company, Visit CRECSO NEWS Magazine.