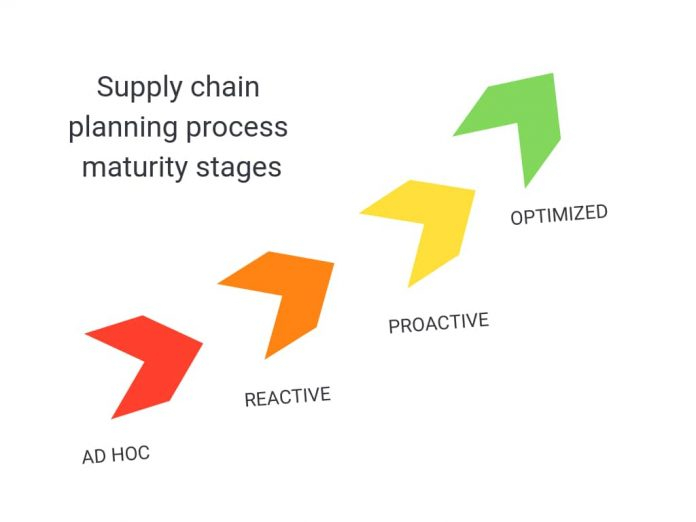 Business performance can be improved by supply chain management. There are many benefits of a well-planned supply chain management strategy. They include improved product flow and customer satisfaction.
A well-planned supply chain can help you increase your competitive edge. This allows you to minimize the risks associated with purchasing raw materials and selling products and services.
A well-managed supply chain is critical for business performance. It can bring many benefits to your business, such as a streamlined flow of goods or improved customer satisfaction.
8 Benefits of Supply Chain Planning
As businesses operate production, distribution, and inventory on multiple continents, supply chain management has never been more complex.
Technology can help you in this area because it can give visibility to your supply chain from every end, alerting you to inefficiencies and pinch points.
Research shows that many business leaders still need help implementing efficient technology solutions in their supply chains. 85% of them said this.
There are several benefits to supply chain planning for your business to give you a competitive advantage.
#1. Decrease Costs
Good supply chain planning will help you decrease costs in many key areas. The most significant are:
Improvements to your inventory system.
Your system's responsiveness to your customer's requirements.
Your relationships with both distributors and vendors.
It also helps optimize your storage space for your completed goods, which helps eliminate the deterioration of resources.
You can reduce overhead costs by optimizing your warehouse layout, adopting the right solutions to improve productivity and implementing an inventory management system.
Read: Why You Should Focus on Improving Audio-Visual Services
#2. Improved Efficiency
When you have an optimized supply chain, you are in a much better position to predict demand, and you can take the appropriate actions. This is one of the biggest benefits of supply chain planning.
When you have a solid supply chain in place, you can deal with fluctuations in demand, short life cycles of certain productions, and emerging markets.
#3. Better Collaboration
Information flow can be a challenge for many companies. The lack of information across the supply chain can lead to fragmented information and lost sales opportunities.
Having the right supply chain planning can remove bottlenecks and allow for the seamless sharing of information. It also helps provide a big-picture view of your supply chain from end to end.
This means that leaders have the information they need to make informed decisions that will benefit the company.
Read: Working on a Cargo Ship: Here Are Things You Can Expect
#4. More Output
With improvements in communication, you can realize better outputs with shipping, transporting, and relationships with your vendors and suppliers.
#5. Better Quality Control
The cost to repair or replace an item increases at each process step, making quality control an important issue.
A company that has greater control over its suppliers and the supplier's suppliers has better quality control.
For example, if you have implemented a standard minimum quality criterion, direct suppliers can partner with other secondary suppliers that will meet your requirements.
#6. Eliminate Delays
With well-thought-out communication, you can eliminate and reduce delays in the supply chain process.
With people more aware of their roles in the business and what others are doing, you can fix issues such as logistical errors, hold-ups on the production line, and late shipments.
Read: Things To Consider When Starting A Business
#7. Improved Risk Mitigation
When you look at the big picture and the granular supply chain data, you can find potential risks, allowing you to have a backup plan to respond quickly to unexpected circumstances.
When you take proactive action, you can avoid any negative impacts on your business.
#8. More Profits
All these improvements lead to better collaboration with improved productivity and efficiency, which means you have more profits.
While supply chain planning may be challenging, it is important to ensure your business grows.
Read: Godrej Meadows Review
For More Latest Business Updates and Information about Supply Chain Planning, Visit CRECSO NEWS Magazine.