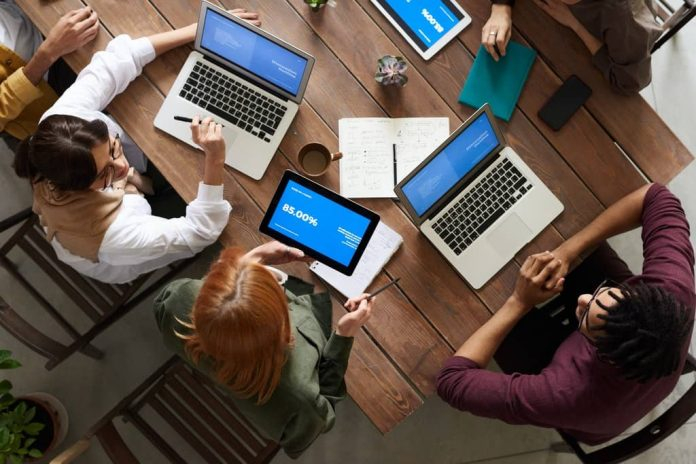 The digitalization of businesses is a global demand and can be met only by implementing suitable software systems in business infrastructure.
Almost every organization wants to outstand in the market and is developing the strategies to do so. The top strategy to work on is driving business technology.
To get the best IT services, most businesses turn to outsource software development services that are not only cost-effective than in-house employees but delivers high efficiency and quality.
IT Development Outsourcing Company
An IT development outsourcing company is located in another country with a great talent pool and advanced technology.
Businesses tend to outsource the tech services from them instead of hiring their employees. There are a lot of beneficial reasons behind it ad top of the list is the advanced expertise.
Outsourcing companies provide all the tech-related services, but major ones are:
Mobile application development
Web application development
Software designing
UX/UI designs
Testing and Q/A
Software maintenance
Cloud solutions
When you figure out the business needs and know your objectives clearly, you can outsource the services by hiring a vendor online.
All that is needed from your side is an SRS document. Companies get to know your expectations from them and your business needs.
What things to consider while outsourcing the services?
You cannot just get the desired results by giving the tasks to any company online. After all, it is you behind the decisions.
The best one will lead you to the desired results. There are a lot of factors you should consider while outsourcing the services, and these are:
Look for that company that has expert developers of your domain. Check out the reviews and experience of the company to get a good insight.
Nobody knows your business better than you do. Inspect your business with the outsourcing team of developers to get their views. Discuss the business requirements, needs, and project details with them.
Consider the right tools needed for the business needs. Address their functionality for healthy communication and progress reports in the development process.
The outsourcing company is located overseas mainly and has a different zone. Collaborate with the time management thing to avoid crashes, and both the companies can get the work done according to within due dates.
Arrange an eye-to-eye meeting with the outsourcing team to have a better mutual understanding. It will keep you aware of the changes being made and getting the progress information from time to time.
There is no doubt that the offshore development team will deliver the quality work best suited for your business, but your responsibilities while hiring them will double their impact.
Strategies to develop before outsourcing:
Nothing goes well if it is not planned correctly. Developing the right strategy for outsourcing is the key to success.
You have to figure out the aspects you want to cover by outsourcing the services. Here are some of the critical things to remember when you decide to outsource:
#1. Know your goals and objectives:
It all starts with you. Set the goal while outsourcing. It means to know your expectations from the offshore developers. Better figure out the type of software and features you want to have.
Whether you are outsourcing for efficiency or saving costs, you should be clear to yourself. If the goals are not appropriately defined, the outsourcing team would not be able to satisfy you.
#2. Choose the outsourcing type:
According to your goals and objectives, choose the type of outsourcing. Decide whether you want to hire an offshore outsourcing company or a nearshore one.
The nearshore company helps you overcome the language barrier and has a similar time zone as yours. But if you want high-tech and quality work, consider outsourcing an offshore company located in an advanced and developed country.
#3. Choose the outsourcing model:
Keeping in view the project size and complexity, choose the type of outsourcing model. Out-tasking, outsourcing, or multi-outsourcing are in a separate order for small to large projects.
Discuss it with the in-house managers or take an online consultation and decide what is necessary.
#5. Execution:
Once you have decided and planned everything, you are good to bring the plan to action. Set the offshore developers to work and see the outcomes.
For More Latest technology Updates, and Information about businesses turning to It development outsourcing company, Visit CRECSO NEWS Magazine.