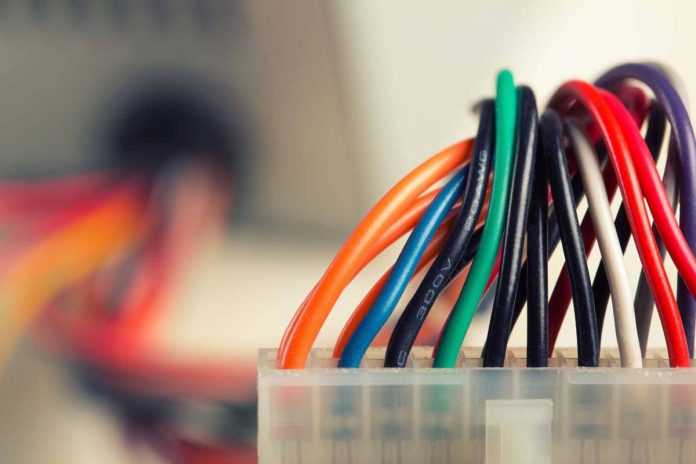 In a world that runs on information and data, instrumentation cables are perhaps one of the most important cable type that we deal with today. The applications for instrumentation are many, but these are typically used to transmit voice and data. These cables are also used connecting instruments and electric equipments.
For instrumentation cables manufacturers this is a really wide category with many different types of cables. They come in all shapes and sizes, from thin cables for walky talkies to multicore cables for an MRI machines. It also means that manufacturers often supply to a very wide spectrum of industries, from entertainment agencies, computing to industrial production.
Construction
With such wide applicability of the instrumentation cable, their construction is also far from typical. Because most applications are different from others, most instrumentation cables manufacturers offer customisation of their product. The cable particulars depend on factors like the equipment size, power requirement and the working conditions.
A number of factors are considered when designing an instrumentation cable. The main concern here is to minimise the disruption of information or data, while ensuring that the power requirements are met. These include:
Level of shielding
This is critical in minimising disruptions. The cables have a type of electromagnetic shielding that cover the cable underneath. It prevents the emission of electromagnetic radiation from the cables, while cutting out any electrical disturbances to reach inside.
Material to be used
This is important in ensuring that the cable has the ability to withstand the conditions in which it will operate. The material will also determine the quality of the transmission. Manufacturers use different types of materials for jacket and insulation. These include, EPDM, Neoprene, Silicon rubber, and Thermoplastic.
EPDM has the advantage of flexibility over a varied temperature range.
Neoprene, a type of synthetic rubber, has high resistance flames, oil, and chemicals.
Silicon rubber has great flexibility.
Thermoplastic includes a vast array, including PE, PVC, and Teflon.  These have the advantage of high flexibility with high resistance.
Mica tape has a high temperature resistance.
Multicore cables get their name from the multiple cores in their construction. The term multicore is used in reference to the standard and not merely as an indication of the number of cables.
Number of cores
Conductors are usually made of copper because of their resistance to corrion and high conductivity. Aluminium is also used often, apart from steel and clad. From a few cores to multicore cables, ether are many kind of instrumentation cables. This will depend on the equipment requirement.
Colour codes
Many buyers are particular about the colouring of cables, such as cables jacket and core colour codes.
Types of instrumentation cable by instrumentation cables manufacturers
ARCNET cables
Used in ARCNET networks, these cables are used for high-speed connection in local area network connection between industrial computers.
AS-I cables
Used in AS-Interface installations, most AS-I cables are flat cables. It utilises the cable piercing technology for easy installation that does not have to be cut up before installation. The yellow cable is used to carry communicate between field device and scanner, while the black jacket cable is used to carry power.
CANbus cables
These are used for exchange of communication in a Control Area Network (CAN). Widely used in the automobile industry, these cables are highly corrosion-resistant because of their hostile environment.
CANopen cables
These are used in motion control networks. These cables are also meant to be highly resistant and their application includes the automotive and the marine electronics.
DeviceNet cables
Developed for automation in the industrial sector Device Net was based on CAN structures.The cables are used to connect devices like photoelectric cells, limit switches, manifolds, valve motor starters, operator displays, and drivesto programmable logic controllers (PLCs) and personal computers.
Selecting the right wires & cables exporter must also be undertaken carefully. Given the high tech and high revenue nature of the electronics industry, the importance of the component industry also becomes important.
Fieldbus cables
Fieldbus is an industrial networking system and hence, the cables are used to connects typical industrial appliances like sensors, transducers,controllers and actuators. Like LAN systems it uses multiple analog and digital points. Typically, we need short, but multiple cable for one operation.
Foundation Fieldbus
These cables are meant for two-way communications system between field devices and the control system. Application include  petrochemicals, refining, power generation, F&B and even pharmaceuticals.
HART cables
also known as NetBus cables, these are actually flexible fieldbus cables. Apart from data transference, it is also used management and control of sensors.
PROFIBUS cables
These cables are used in PROFIBUS communications. These connect sensors, actuators and controller in an industrial environment.
Conclusion
With such wide applications, instrumentation cables manufacturers often have to customise products according to the demands of their clients. From factory automation to petrochemicals, these cables are truly our information highways.