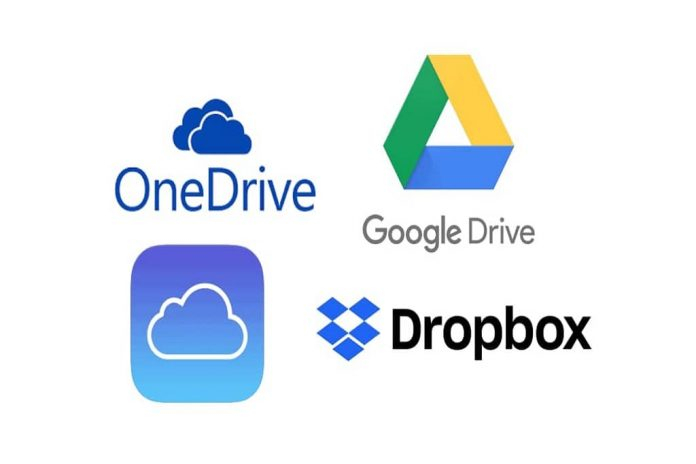 In today's world, where data being an endless yet most important entity, needs to be stored and secured. And we also need a reliable way for secure file sharing with clients.
And we find no better option but to move those important files to cloud storage services. The two most famous of all cloud storage services are Dropbox and Google drive.
While we agree that these two services offer great storages at effective prices, we do not deny on the fact that to transfer google drive to dropbox or sync dropbox to google drive, is an effort taking task.
Cloud services are a great alternative to storage devices that are very hard to manage and you can easily buy more space on the cloud if you need to add more data to your storage also these services are online hence you can easily access it from anywhere you just need to have internet access.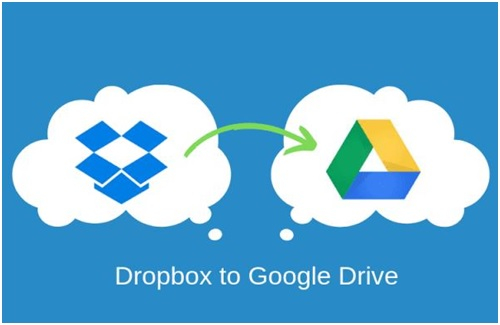 Here in this post today, we will make you learn about two ways to sync google drive with dropbox and vice versa.
The first being the regular method, while the second one is the fastest trick of the internet. But let's start with basics.
Why you need to data transfer dropbox to google drive:
Many organizations are using both dropbox and google drive just to achieve maximum efficiency at work, many of you will think if both the services are the same why should we go for both?
But let us tell you why you need to data transfer dropbox to google drive. Dropbox is a storage service where you cannot edit the files but it has many features to offer like instant file sharing, dropbox paper, also it can easily sync with mobile devices, other storage devices, and PCs.
Google drive is just not a storage device it has a lot to offer you can write in google docs and you can use spreadsheets to manage your data. You can move all your workings to the cloud easily with the help of google drive.
Syncing dropbox to google drive will allow the user to use both the services and enjoy multiple features for the data storage.
Anyway, this is more doable to migrate data from first to another every time you need to edit it, than downloading it into your system.
In the next section, we are going to tell you the ways with which you can move your files. Read and follow the instructions, pick the method which suits you the best.
First Method: Download Upload & the game goes on:
This method is simple to execute but the only drawback here is that you will have to download every file that is to be transferred from one platform to another. This not only takes time but also demand for space in your device.
Read and apply the process stepwise (from Dropbox to Google Drive):
Step 1:
Login into your Dropbox account via any device.
Step 2:
Click on the "My Files" option and inside it, select the desired file you want to migrate from here.
Step 3:
Hit the "Download" button to save that file into your device.
Step 4:
Now take access into your Google Drive account.
Step 5:
Go to "My Drive" and inside it, select the "Upload files" options.
Step 6:
Select the file(s) in your computer and click on the OK button to upload those file on this platform
Do you also think that it's a lengthy and time taking process? So here is an alternative solution for you that is easy and very user friendly.
Note. You will have to download each file separately and upload them to the desired cloud platform.
This trick is the fastest possible way to shift data from one platform to another. Here let's learn about the process of transferring data from Dropbox to Google Drive.
Read & apply the steps in the written order:
Step1:
Download the "Wondershare Incloudz" app on your PC and sign up in the app.
Step2:
Go to the left side of the homepage of the app and click on "Migrate", select and add souRce and target cloud accounts by clicking on "add cloud drive"
Step3:
Follow the given authorization instructions to authorize the app to manage the cloud accounts.
Step4:
Click the source drive i.e. Dropbox to select the files you want to move.
Step5:
Choose the target drive i.e. Google drive and click on Migrate to begin the transfer.
Conclusion
The first process is known to everyone but this surely is time taking and a lengthy procedure.
This even includes securing extra space in your local drive, which somewhere spoils the whole purpose of using cloud services.
Using Wondershare Incloudz is a fast and convenient trick to migrate and sync your cloud accounts.
By syncing, you never need to worry about select and migrate data files as they all will get transferred automatically.
For More Latest Tech Updates, and Information about Trick to Transfer/Sync Drop boxed to Google Drive, Visit CRECSO NEWS Magazine.