Do you live in Oakland or any part of the world and in need of an SEO agency to manage your digital marketing promotion?
Of course, you do that is why you are reading this. Therefore, in this article, we will guide you on how to make the right selection to ensure that you get an agency that is just right for you and your organization.
Relevance of SEO
Over the past few years, search engine optimization (SEO) has become a very critical strategy in digital marketing. The rise of this marketing strategy is because of the increase in the number of people using search engines to get all sorts of information.
The search rate is so much that according to hubspot.com, an estimated 70,000 search queries occurs every second (Click here for details). This means there are over 5.8 billion searches a day on Google alone.
And this projection is bound to increase with more people getting access to smartphones and the internet.
Therefore, any organization that will succeed and market its products and services effectively must make use of this marketing strategy.
Why do you need a Search Optimization Engine Agency?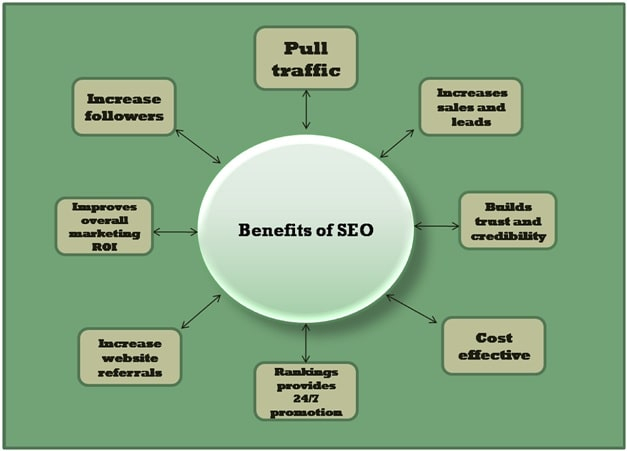 Once an organization decides to employ the use of SEO, they could either use in-house personnel or could outsource and get a search optimization agency.
While it is more beneficial to go with the former option of making use of an internal team, unfortunately not every organization is equipped (financially or structurally) to have such a team. Hence, outsourcing becomes the best option.
Interestingly, large organizations that have an already established in-house team may still require the need for an agency due to the nature of the current challenge. Sometimes, some fresh pairs of eyes are all you need for a breakthrough that has long been challenging.
Hence, despite the level and strength of your organization, you can still benefit from external support. With that said, hiring an outside firm is not without its challenges but the next section will make your selection process much easier.
Recognizing an Unreliable Agency
Just like many fields in the digital industry, SEO agencies are now a dime a dozen. As a result, a lot of agencies exist that have noreal skills and expertise.
Therefore, we recommend you pay careful attention to the following to determine which ones are reliable or not.
Keyword Stuffing
This is the equivalent of spamming in the world of SEO. It is a technique whereby a keyword is used excessively to unfairly increase the rankings in search results. Visit https://www.wordstream.com/blog/ws/2012/03/21/dangers-of-keyword-stuffing to learn more about the dangers of keyword stuffing and how it could hurt your SEO marketing campaign.
Keyword stuffing might have an initial benefit for the first 2 months; however, it is bound to backfire in the long run. Hence, if you find an agency that makes use of keyword stuffing regularly, you best avoid them.
Automated Services
Automated SEO services are just a gimmick many agencies use to win over clients. Although there are tools used by professionals for search engine optimization work, none can analyze or optimize a site like a human will.
Therefore, if you come across anyone offering and promising you such, it doesn't mean anything special.
Loads of Promises
Any agency with very good offers such as, "We guarantee a daily view of 2,000", "#1 ranking within a week", etc. it is best you avoid them. Don't be swayed even if they guarantee your money back.
Even if they fulfill their promises, it will affect the organic search performance of your site in the future. Furthermore, if there is any shady business involved, such can lead to heavy penalization of your site. And your site cannot recover from that easily.
Charges per Link
Don't deal with a firm that charges per link. This is because a link's quality cannot be easily measured and determined. Also, such offers mean that they own a link network. This as good it may seem shows the naivety or unethical nature of such a firm.
Ineptitude
Imagine an SEO firm that cannot perform SEO on their website. Such is a vivid description of ineptitude and incompetence. If their title tags, headings, meta description, etc. are not well optimized, then it shows that you will be throwing money down the drain if you hire them.
Learn about Black-Hat SEO Tactics
These tactics are used to deceive a search engine to rank a page whereas it shouldn't be ranked. Such tactics are being used by many to deceive clients. So, you have to learn these things to prevent being deceived as well.
Interviewing the Agency
We advise that before you signa contract or a deal with any firm, you must interview them by asking important questions that will determine their competence level. Here are some questions you can ask…
1. Can you describe your firm's SEO process?
A good firm should be able to describe its process within 60 seconds in concise and clear terms. But if they go on rambling without making sense, then it's a big red flag.
2. What jobs will you perform on our website?
They should be detailed as possible when answering this with practical recommendations that can be applied on technical issues, optimization of existing content, enhancing webpage elements, backlinks acquisition, and content creation strategy.
3. May I get your SEO report recommendation sample?
Check how the recommendation is presented. Does it contain practical and actionable suggestions? If it does, it's a good sign.
4. What is your backlink acquisition procedure?
This is important because of the relevance of backlinks. If they choose not to reveal this, then don't bother hiring them.
5. What is your measurement of success?
"Rankings" will not be the answer a reliable firm would give. Rather "organic revenue" and "traffic" are the answers that should be expected. This is because the former can be gotten through any means but lacks long-lasting success. Visit Searchific.com to learn more about what makes an SEO agency reliable.
Conclusion
Hiring a search engine optimization agency is a worthwhile venture. However, you need to make sure that they are qualified by taking note of the red flags we mentioned above.
How To Use SEO To Influence Buyer's Decision
For More Latest Technology Updates and Information about Hiring an SEO Agency in Oakland, Visit CRECSO NEWS Magazine.