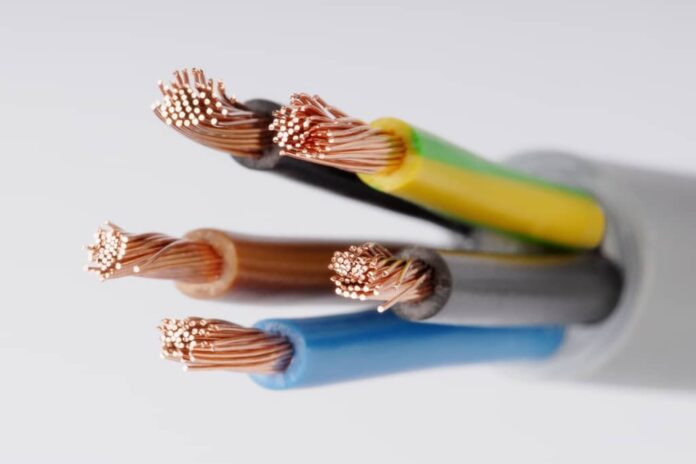 Wire and cables manufacturing has also gained importance with an ever-expanding electronics industry.
The technology has come a long way, with better components now available. Today we have wires and cables that fit every requirement.
One of the most significant demands is the growing telecommunications and computing industries.
Although there are some big names, the industry is dominated by the SME sector, with several sectors competing for a share of the pie.
Today we also have several wires and cables exporters, thanks to the rising demands in the international market.
The low cost of manufacturing in India, coupled with a competitive manufacturing sector, has given Indian companies an edge in the global arena.
6 Ways to Choose Wires and Cables Exporters
However, selecting the proper exporter must also be undertaken carefully. Given the high tech and high revenue nature of the electronics industry, the importance of the component industry also becomes essential.
Hence, it is also vital that we pay attention to selecting a suitable exporter. The way to look for the proper exporter is as follows:
#1. Do a thorough search
Like every business decision, this one also starts with thorough research. Fortunately, we have many avenues for this today, from business directories to inline searches and forums.
You must also ask around in your peer group and business acquaintances. A personal recommendation is always more reliable. Once you have a shortlist, check their websites or their prospectus.
The website will also give you a detailed look at the business. You can check the complete product lists, certifications and so on. This is your first research into the company, and so you must go through this thoroughly.
#2. Decide on the function
The selection of the wire or cable will ultimately depend on the function it performs. This will decide the component, insulation, conducting material, voltage requirement and stranding.
The process will also determine the amount of voltage that who must carry, its location, etc.
Once you know the function, you can narrow down the cables or wires you need. This will further decide the wires and cables exporters you are looking for.
#3. Installation
The installation environment will decide the kind of cable you will need and its supplier. For instance, outdoor lines may require special insulation.
You may also need racks and pipes in such cases.
#4. Availability of components
Cable installation often requires a host of other components, such as pipes, grommets, organizers, racks, plugs and so on.
The specialization of the electrical industry has meant there is an increasing specialization in components such as wires and other attachments.
To make matters complicated, the cables themselves have specialized requirements where one type of cable will work only with a particular component.
Hence, it is always a good idea to select wires and cables exporters who also stock components required later on.
This saves you the time and energy of looking for separate vendors for each element. You may even find this a more economical option with a package deal.
In addition, when buying from the same manufacturer, you are also assured of the right size and fit. This can be critical in the integrity of the final assembly.
#5. Customization
Although there are too many wires and cables to require customization usually, the product of your choice may still require some unique components.
For instance, we may need additional insulation when installing in hostile environments.
This can also be a requirement when exporting products to a different country with different standards and norms.
In this case, you may not find what you are looking for off the rack. Customization becomes a necessity in such cases.
#6. Certification
This is one of the most crucial criteria. Since you cannot ascertain the quality of each cable on your own, ask for certifications.
The manufacturing company must abide by the applicable standards and certificates, such as ISO standards.
If your products are to be exported, this becomes a necessity, since the products and the cables must comply with specific given standards.
Conclusion
Selecting the proper wires and cables exporters is critical in ensuring the reliability of the finished product. Even a slight variation in size and insulation can prove disastrous.
Hence, you must decide your requirements, check the availability of components and the required certification of the supplier.
For More Latest Business Updates and Information about Wires and Cables Exporters, Visit CRECSO NEWS Magazine. Follow Us on Facebook.