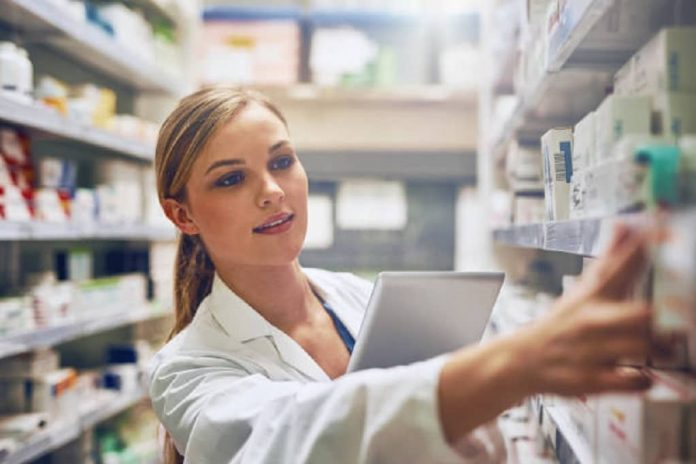 Have you ever been unwell to the point of seeking treatment from a health facility? If yes, you understand how sometimes it's inconvenient to wait for the pharmacist to fill your drug prescription.
This is not the only challenging part; instead, you also have to stagger to the pharmacy to buy or pick the medicines after receiving your prescription list.
By the way, prescription drugs are medicines you only use under the doctor's instructions to treat a specific health condition or disease.
These drugs are stronger and more dangerous than off-the-shelf medicines if used without the physician's prescription. This is why such drugs are restricted and controlled by pharmacies.
A 2019 report by IQVIA Institute on medicine use and spending in the US shows that medicine use continues to increase. The report notes that Americans filled 5.8 billion prescriptions in 2018, representing 2.7 percent growth compared to the previous year.
Fill Your Drug Prescription Via Online Pharmacies
So, how can you conveniently access your prescribed drugs even at home by beating the challenge of going to a health center or pharmacy?
Indeed, there are many caring partners for you to access your medicines without physically waiting for the doctor's medication prescription and have it filled. These efficient and trusted online pharmacy partners like UBACare have made life simple for patients.
Some benefits of these pharmacies include filling and refilling your prescribed drugs via the internet and delivered to your doorstep, and a live chat with the doctor about your health concerns for him/her to prescribe your appropriate drugs.
Through telemedicine, the physician can also do referrals for you to see a specialist in your area for more medical evaluations and lab tests.
To understand how these digital pharmacy platforms are very convenient, it is good to know the steps most physical pharmacies apply in filling your prescription medication.
Step 1: Input and initial check
The pharmacist will ask you if you have visited the pharmacy before. If yes, you will be asked for an identifier such as home address. This helps for easy search of your prescription records within the pharmacy's system.
If you have never, you will be required to provide your personal information by filling a consent form. The details may include:
Your age, weight, medical conditions, and allergies.
Medical insurance details.
If the prescription meets legal requirements like date, drug strength, signature, among others.
Your prescriber details.
This information allows the pharmacist to fill your prescription.
Step 2: Therapeutic check
This involves verifying if the prescription is accurate and right for you. This ensures:
The dosage is safe and appropriate based on age, weight, etc.
The medication is compatible with current conditions and allergies.
The prescribed drugs are compatible with other medications being taken if any.
If the prescription is appropriate for the condition being treated.
Step 3: Preparation
After verification is complete, the pharmacist will communicate to you the cost and other related information. Once you consent, he/she will prepare your medication as per your prescriber's guidance.
The pharmacist then scans and packs the medicines after checking the expiry dates and labeling, which entails the number of drugs and times to take, and when to use.
Step 4: Technical check
Ensures the prescription and records are filled accurately for future reference. It also ensures the correct drug, brand, strength, and quantity is given to you.
Step 5: Supply and educate
This step provides you an opportunity to clarify your doubts regarding the prescribed drug, potential side effects, and further refills.
Nonetheless, the internet has proved to be the most convenient way of purchasing many necessities, including your prescription medication which cuts demanding steps above. Thus, there are generally two ways to buy drugs online:
Use of patient portal: Online patient portals offer a convenient way to request your prescribed drug fills from home, office, school, among other places. Online pharmacies enable you to consult with a doctor or request your drug prescription then delivered to you.
Use of mail-order pharmacy: After filling your prescription online, the pharmacy mails your prescribed medication directly to you.
Why choose online pharmacies to fill your prescribed medicines?
These digital pharmacies offer numerous benefits to patients, such as helping them save money and time for medication. This is through cutting some extra costs like commuting.
Mobile applications for online pharmacies allow you to schedule appointments with a physician and pharmacist and request a new prescription to be delivered at a more specific time.
You can also use the application to monitor your health data, which you can easily share with other healthcare providers upon request.
Above all, online pharmacy platforms are efficient and trusted in providing you with health services based on your needs.
For More Latest Health Updates and Information about Fill Your Drug Prescription Via Online Pharmacies, Visit CRECSO NEWS Magazine.