Skin Tags are one of the most common skin problems in both women and men. And scientific studies also suggest that people over 50 are more likely to have skin tags. So, How To Get Rid of Skin Tags?
The tricky point about skin tags are that they appear anywhere on the body, But skin tags on the face are always unwanted and trying to make it impossible to prevent them in advance.
However, some areas where the skin folds have a higher risk of skin tags, like armpits or thighs, and some times on Neck; backside or front side.
It is important to bear in mind that Skin Tags actually do not cause pain. They are not a sign of cancer on skin either. And in fact, you might not even have to treat them.
How To Get Rid of Skin Tags Naturally at Home
If you do not feel irritated, let them alone and no treatment is necessary. You only need to consult doctors when you are not sure about the skin condition. Many other problems can be misunderstood as skin tags and later treatment leads to catastrophic consequences.
For example, moles or warts are quite similar to skin tags. Therefore, you had better have yourself checked if you have any doubt.
No clear cause of skin tags has been identified, but commonly, they come from skin friction or folds. Besides, pregnant women are more likely to suffer from them. Some factors actually raise the risk of skin tags, for example, obesity, genetics or other health problems, like diabetes.
Overall, skin tags are not dangerous, so it is alright if you do not want to do anything. But if you long for removing them, there are several natural ways that maximize your safety.
#1. Garlic
The simplest remedy for skin tags might already exist in your kitchen. Garlic, especially in its fresh form, gives us a perfect combination of antibacterial and antifungal qualities. They are beneficial for human skin and play an essential role in drying out skin tags.
How to apply Garlic on Skin Tags?
Crush your garlic to get the juice
The juice must be applied on skin tags
Use a bandage to keep the juice there for a few minutes each time
For the best treatment, it is recommended to use the method more than twice per day.
#2. Ginger
In addition to garlic, ginger is a good method to eradicate any skin tag on your body. It also has the same qualities as garlic and they are strong enough to give you back normal skin condition.
You just need to rub fresh ginger on your skin regularly. Be patient with this ingredient in more or less 2 weeks and skin tags will disappear for good.
#3. Apple Cider Vinegar
This type of vinegar is claimed to remove skin tags once and forever. Its strong acidic as well as antibacterial nature is a plus point for the treatment of skin tags. Nevertheless, for many people, apple cider vinegar might be quite acidic.
As a result, it results in itchiness or even stringing sensation when contacting with the skin. The solution is to mix it with water first.
How to apply Apple Cider Vinegar for Skin Tags?
Pour several teaspoons of the vinegar into water
A cotton ball should be soaked in the mixture and applied on the skin
Massage this area a little with the cotton ball
Before applying this method, you had better make sure that your skin is clean.
#4. Fig Stem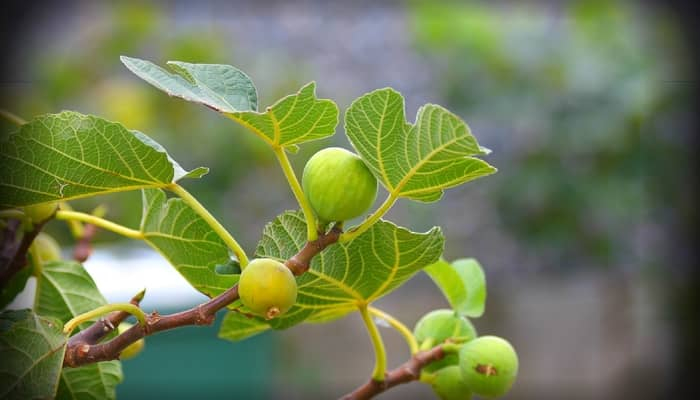 For long, the juice from fig stem has been widely used to cope with various skin problems. It is effective to help regain the alkaline-acid balance. And you can take advantage of it to get rid of skin tags.
How to apply Fig Stem for Skin Tag?
Blend fig stems so that you have the fresh juice
The juice should be applied on your skin or you can use cotton ball as mentioned above
You can do so about 4 times on a daily basis or less. The results are possible to come after a month.
For More Health Information and Updates about How To Get Rid of Skin Tag Naturally, Visit CRECSO NEWS Magazine. Follow us on Facebook, Instagram, and Subscribe for Daily Updates To Your Mail Box.