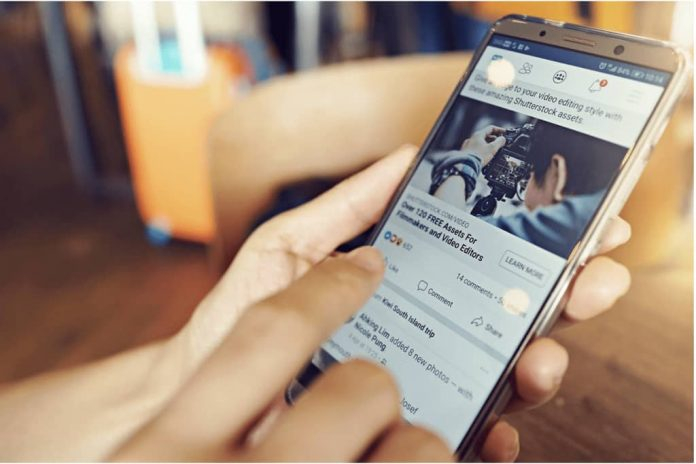 Website promotion is essential in gaining followers and visitors. Regardless of how good the site, it won't organically get visits without employing the proper promotional techniques.
Contrary to the assumption of many, promoting a website doesn't have to cost much. You can do it for free. There are specific marketing techniques that website owners can manage themselves.
Of course, paying an agency to get the job done is another option. But, for a new website, getting started with unpaid techniques will help reduce operations costs in the meantime.
Why the best SEO companies recommend a solid campaign to rank well in search engines
Most people look for information, products, and services by searching using search engines. Ranking on search results is the first step to getting discovered. Unlike paying for advertisements, you can launch an SEO campaign for free.
Everyone can compete pretty. All you need to focus on is publishing high-quality content, make your site fluid and navigable, and get as many links from external sources as possible.
As recommended by the best SEO companies in San Antonio, SEO's foundation is using keywords the right way. You need to employ specific techniques if you want to optimize your site and content for SEO.
For example, search engine crawlers have a more straightforward time indexing content to optimize article headings and images.
SEO takes time and effort, and results can be gradual. Those who are new to SEO should have realistic expectations but, at the time, put in the work needed to succeed.
Fortunately, even the best SEO companies use automation tools and apps for higher efficiency.
6 Ways To Promote Your Content
There are free tools intended to help beginners and professionals alike. Hence, building a solid SEO campaign without spending a single cent is possible.
Other free marketing techniques that the best SEO companies recommend. SEO is one of the most effective ways to promote a website, and some website owners tend to stop there.
But, using a variety of marketing techniques will help maximize the benefits of free advertising. What are these techniques, and how do they benefit you?
#1. Social media marketing.
Social media is no longer a mere tool for networking. Now, it's a powerful platform used in marketing all kinds of products and services.
Yes, there are paid social media ads, but you can still promote for free. Creating a page on social media is an effective way to promote your website.
You can engage with potential customers and followers who will share information about your website for free.
If you consult with the best SEO companies, they recommend using social media to help strengthen your SEO campaign.
Cross-promoting on different social media platforms is also practical since many people love to share information on their social media pages.
#2. Create a blog.
Another technique that will boost SEO results is blogging. Aside from getting discovered, blogging will increase your authority in a specific field.
According to the best SEO companies in San Antonio, blogging will help get your site discovered.
Not only that, but you also become more knowledgeable about your field as you research and write about topics that interest you.
You don't need to be an expert writer, as there are plenty of resources that can help you get started on your blog.
#3. Guest posting on other blogs.
Generating leads is a critical aspect of website promotion. You can do this by working with a guest blogger.
You can either post on their blog or allow them to post an article on yours. What this does is increase your reach.
The guest blogger's followers will discover your blog and, at the same time, connect you with other bloggers. Exposure will help promote your website and organically increase traffic.
Some think that using email marketing isn't relevant anymore. On the contrary, marketing professionals consider this technique one of the most effective ways to promote a free website.
One example is sending newsletters, as it allows you to communicate directly with your potential customers. Also, when visitors subscribe to your newsletter, you drive traffic to your site.
A good newsletter should have valuable information that is direct to the point. Also, there should be a relevant call to action that will encourage the reader to visit your site.
#5. List your site in online directories.
Online directories are another platform to promote a website for free. There are industry-specific directories that will increase your exposure to your target audience.
Most physical stores today use online directories because it helps customers discover them. In addition to Google's online business directory, there are other directories you can use to list your website.
#6. Posting on online forums.
If you want to increase your website's reach, you can get new readers by posting on forums like Reddit.
You can start a new post or thread or join an ongoing conversation relevant to your site or blog post.
Of course, you need to ensure that you post only when your content is helpful to the reader. Avoid spamming forum threads as it could detract potential readers.
In addition to these six techniques, there are other methods you can use to promote your website for free.
Depending on how much time you want to invest in promoting, you can use various techniques along with SEO.
Final thoughts
Promoting a website can be done for free. Starting with a good foundation, such as SEO, will guarantee exposure.
The best SEO companies in San Antonio recommend taking advantage of techniques that support SEO, such as social media marketing and cross-promotion with other platforms.
Over time, as you increase your reach and your business starts to grow, you can consider paying an agency to handle digital marketing.
Many successful online businesses and blogs started small and maximized free promotional techniques.
It's essential to understand that even if you don't have a budget to promote your website online, you can still succeed by focusing on which techniques are most effective and relevant to your niche.
For More Latest Technology Updates and Information about How to Promote Your Content, Visit CRECSO NEWS Magazine.