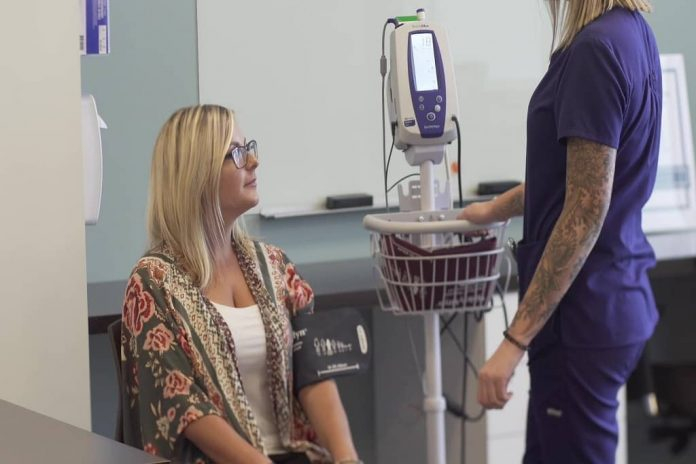 Drug and alcohol abuse are truly terrible issues affecting today's society. It's causing terrible damage to the lives of people struggling with addiction and their families.
It's an issue that has affected many people, leading to establishing addiction treatment facilities offering detoxification services.
Here, addicts start their road to recovery and receive help on how to stay without drugs. https://www.gallusdetox.com/ offers various treatment programs with medical professionals trained to provide successful detox services.
Many addicts are going through detox processes successfully and living better lives. However, it's necessary to note that not all medical detox facilities can provide good services. Therefore, there is a need to look for a good medical detox centre following the tips below.
What are your rehab needs and goals?
Rehabilitation centres have different specialities. Even rehabs with similar specialities measure success differently. This means that the results from each of these facilities are always different.
One needs to choose a treatment facility with a good reputation for meeting required standards. In addition, it must have a record of helping addicts meet their goals. So, determine what substances you wish to recover from.
Know whether you have some underlying conditions which might require medical attention. When selecting a detox facility, you know what you want from the facility, and it will be easy to select the most appropriate one.
Consult with medical experts
Among the best ways to know your treatment option is through consulting with a treatment professional. A medical expert will be familiar with many aspects of rehabilitations you will likely not know and the services offered.
Some facilities won't have their services updated on their websites, which means that you might not notice them. Asking a treatment professional will help you identify the most suitable rehab depending on your needs and goals.
Nevertheless, you should go for dedicated treatment providers with experience in the field to provide the right information on such facilities.
Investigate rehab options
After receiving recommendations of the rehab facilities, research on your own, confirming those with standard services. You can get information about the facilities from websites and other collateral.
Ask people close to you like colleagues, friends, and relatives who might have attended such rehabs. They can provide reliable information which you can prove the best options to pick.
Go for the top-rated treatment facilities with successful programs and have nothing to hinder clients.
Inpatient vs outpatient services
Rehabs are categorized in two. Inpatient rehabs comprise patients willing to stay in the rehab facilities, while outpatient rehabs offer services that allow patients to stay at home and travel to receive treatment.
Both options have their advantages and disadvantages. It would be best if you chose an option that can meet your needs. However, in most instances, you will realize that inpatient treatment has a higher success rate but is more expensive and is likely to disrupt your daily life.
Outpatient treatment has a lower success rate, is less expensive than inpatient treatment, and gives patients opportunities to maintain their normal routine programs.
Treatments and therapies
There are thousands of treatment models available for addicts. Therapy options for addicts are designed to treat drug and alcohol addictions for a long time.
Specialists working in these medical detox centres have various skills enabling them to help addicts leave addiction and live a better life. The treatment and therapies allow everyone to find the best options to work successfully without side effects.
However, in searching for the best types of therapy, one needs to consult with responsible medics in the facilities and recommend the most suitable medication.
For More Latest Health Updates and Information about Medical Detox Centers, Visit CRECSO NEWS Magazine.