The workforce is increasing by leaps and bounds in Asia.
The continent has seen a dramatic rise in investments in infrastructure development, research in the best universities in Asia related to R&D, and the educational boom.
All these things have made sure that several students are passing out every year, who join the workforce, and the ultimate responsibilities of all these things lie on the shoulders of human resources management professionals.
Great Asian Universities For Human Resources Degree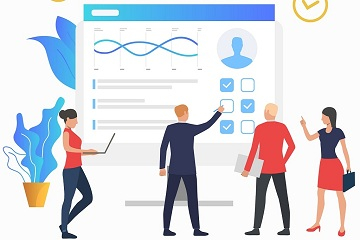 In another two decades, Asia will have much to contribute to the world's GDP.
Still, the Asian workforce is not as efficient as the rest of the world because of the lack of good educational institutions, infrastructure, and expert teachers to educate.
Read | Strategic Human Resource Management in HR Departments
But great universities in Asia are mushrooming up. The students of human resources in great universities in Asia must be adept in their skills to choose the best talent for their companies. The best universities in Asia to study human resources are:
National Research University Higher School of Economics (Russia)
Listed as one of the top universities- in Asia, this university has rich programs in human resources. Apart from the knowledge of management practices, aspects of psychology and economics are also provided to give a balanced worldview.
Xi-an Jiaotong University (China)
One of the top universities in Asia for human resources. The human resources program here is quite good, with theoretical and practical knowledge of modern human resources.
Interpersonal skills, technical skills, and current trends knowledge are imparted to the students to go out and be experts in their fields.
Read: HR Software Solutions For Small and Midsize Businesses
National University of Singapore (Singapore)
One of the best universities in Asia in almost every term and condition. Two thousand sixteen great universities in Asia also ranked NUS on top.
It nails every subject with great aplomb. The same is for human resources. It offers an MBA program with a specialization in organization and strategy.
International Management Institute (India)
Another of the top universities in Asia for human resources. The programs available here are equivalent to an MBA and prepare you for responsibilities in any part of the world.
The robust skill sets and comprehensive study helps individuals to apply theoretical knowledge to the real world.
United International Business School (Japan)
Ranking high on the 2016 great universities Asia, this university offers excellent programs in human resources. It is also known as Tokyo Business School.
The students get an international private graduate certification apt for job vacancies worldwide.
The United Arab Emirates, College of Business and Economics (UAE): The doctor in business administration program makes it one of the top universities in Asia for human resources and all aspects of the business world.
The professionals who wish to make it big in the field of human resources can always check the list of 2016 great universities- in Asia for excellent programs.
Armed with expert knowledge from top universities-Asia, they can bring a change to their organizations. Follow Us on Facebook for more updates.