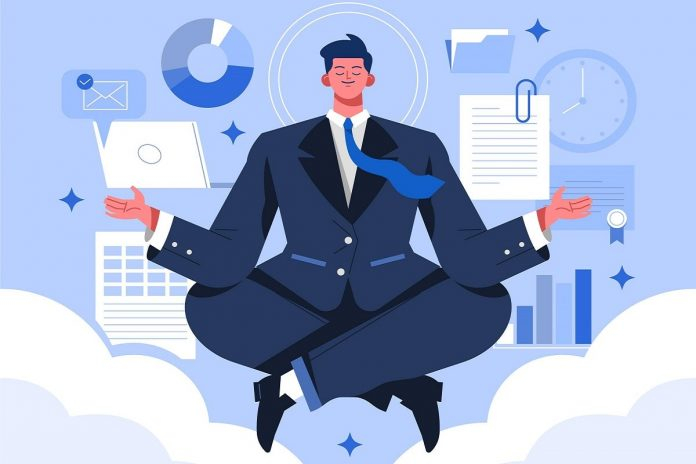 Marketing your small business on social media is more important today than ever.
In the past, older marketing methods like newspapers and radio may have been just as effective in getting your company name out there, but now every second person is online.
Video marketing is the process of embedding videos into your branding campaigns. As a result, videos as a component in digital marketing strategies have been growing in popularity.
9 Ways To Market Small Business on Social Media
According to TechCrunch, several people watch more than 1 billion hours of video on YouTube. This means using social media in your marketing strategy is crucial to reaching the right audience.
Video marketing is one of the best ways to use social media as a small business owner because it has revolutionized how people consume content on platforms like Facebook or Instagram.
Before social media, online video was mainly used by mainstream media outlets and the news.
Now, video is highly engaging and allows people to connect with content they want in a way they cannot normally do in traditional marketing.
It also makes it easy to motivate your target audience to take action because your brand will be the first thing that comes to mind when they see video ads on social media platforms. So, where do you start? Follow the steps discussed below.
1. Define Who Your Audience Is.
It's important to define who your audience is. As a small business owner, you may think everyone who visits your social media page would like to hear about your product or service, but they may not.
Identify your ideal customer. Ask yourself what they want, and determine their age group. Defining your audience will help you create a marketing strategy that effectively reaches them.
2. Create A Video Strategy.
Once you've defined your audience, it's time to create a video strategy. Consider what you want to accomplish when creating a video strategy, such as sales or general awareness.
If you are B2C, you may want to focus on promoting a product or service; if B2B, you can connect with your clients by promoting your expertise or helping people solve a problem.
When creating an online video strategy for your small business, remember that everyone has different preferences for how they learn.
So, keep these things in mind when creating videos using an online video editor and posting them on social media platforms like Facebook, Instagram, or YouTube.
3. Keep Your Videos Short and Crisp.
Social media users don't have much time to watch videos, especially on the go. It is essential to use an easy video editor to edit your videos to create short and crisp videos that people will want to watch.
The shorter and crisper, the better. It's common for people to have a hard time watching videos for extended periods because, naturally, people are visual learners, so it takes some getting used to.
A good rule of thumb is that you should be able to watch one video in 5 minutes or less.
4. Create and Upload Relatable Videos.
You may be wary about uploading videos because you fear that no one will watch them. This is a common fear for many business owners.
Still, the truth is that if you use an editor tool to create relatable content and upload it to a platform like Facebook or YouTube, people will watch it.
The key to creating relatable videos is to remember who your target audience is. If you create videos using a video editor for young millennials and upload them to a platform like Instagram or YouTube, make it about your brand.
If you are creating videos for older generations and uploading them to Facebook, make them more informative.
5. Leverage Storytelling.
People like to be engaged with the content they consume, so it's important to tell your story to make them feel like they are your companions on your journey.
This is where storytelling takes over, and you can connect with your audience as you share your version of events from the past or build an idea for the future.
Stories can inspire people and give them insight into your brand, but it's best not to get too caught up in the presentation because it will distract from the fact that you're trying to sell something.
6. Add a CTA.
Adding a call-to-action lets, you tell your audience exactly what they can do once they finish watching your video. The key to this is to make it simple.
You can offer people the option of clicking a button that says "Watch Video" or "Learns More."
The goal is to make people understand what action you want them to take as soon as possible because, within 20 seconds, you will already lose their attention and interest.
7. Promote.
Once you've created a video and posted it on social media platforms, it's time to promote it. There is no better way to promote your video than through social media platforms.
The best places to post your videos include Facebook, Instagram, and YouTube. These platforms have their audience, so you must post content that appeals to those audiences so they'll be more likely to click on your video.
8. Post More Often.
Post your content regularly. You can make a schedule for your posts to manage them effectively. If you post a video daily, it's important to have a steady stream of content.
Use an online video editor to keep the videos short and create something new for people to watch.
9. Go Mobile.
The beauty of videos is that they can be easily shared across social media platforms and devices, so it's important to view them from all screens.
Your audience may be on their smartphones when they stumble upon your video, so make sure you create something that doesn't require high-end technology or plug-ins.
Wrapping Up
Video marketing has changed the face of social media on most platforms, especially Facebook, Instagram, and YouTube (three of the most popular social media platforms).
They've also become a powerful way for small businesses to get their message out. The next time you consider a marketing strategy for your small business, try video marketing.
Since so many options are available today, it's important to use your best judgment when using video marketing as part of your strategy.
Examine the market, understand the demands of your customers and make your content accordingly.