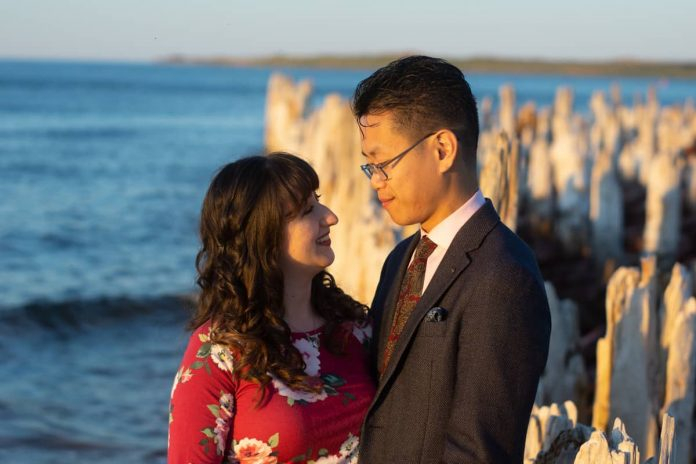 Have you ever tried to find a date online? Did it work for you? Online dating is fun when you know how to use the platforms correctly. Click here to learn more about online dating services.
However, to some people, concerns and issues are not confined to just the technical aspect alone. Faith and values would sometimes make it difficult for people to find online dating a pleasant and desirable avenue in meeting new friends.
Sometimes you find someone who interests you a lot, but later on, you will find out that you do not share the same values, so you feel like the time you have spent with the person was put to waste.
When you are a Catholic, your goal is to find someone who would share the same values as you and who would have the same enthusiasm in your faith.
Faith is an important part of life, and it is not easy to let go. So there is so much to consider when you search for someone who can make you feel good emotionally and spiritually.
However, the online dating platform you are in does not seem to support these goals. You must find sites and media with people who have the same faith as you. There are several Catholic online dating sites that you can choose from.
Proper Use of Online Tools
Now that you have found the dating site of your preference, you can now start to explore the area. You use this as a tool that will help you reach out and get to know more people.
Exploring the site and browsing through the different profiles may look and seem like browsing through a commodity.
Catholics discourage this behavior of commoditizing men and women. Should people have this mentality, it is the people's attitude who must not blame technology.
Rejecting the tool is not the answer to this, but rather educating the people on using the device properly without "sinning."
Choosing the right dating tools may be tedious because there are also many platforms to choose from, but the Internet has several sites like breakupshop.com/best-catholic-dating-sites that can be of help in making your choice.
Issues on Commitments and Self-control
Online dating would often lead to mediocre commitments, and pre-marital sex vehemently discouraged in the Catholic community. Choosing the right one can be a dilemma on dating sites because there are so many choices.
People would not get into a serious commitment to one individual only because they of a wide range of choices. Most of the time, getting to know the people interested would delay a proposal or marriage to fear having the wrong choice. Dating sites affect an individual's drive for commitments.
However, the issue is not just commitments; control is also an issue. Online dating sites encourage modern ideals, including activities that could lead to pre-marital sex.
It is also an avenue for individuals to make "false" commitments to more than one person leading to the unintended hurting of one another's feelings.
Not a Substitute
Online dating cannot be a substitute for real personal interaction. It should just be a tool to complement but not replace face-to-face dating activities.
There is nothing wrong with meeting people online, but it is best to have a serious discernment of falling in love, sharing a life, and eventually marriage.
Meeting people online must not cloud a Catholic individual's virtues and values of purity and true love. When the heart is pure, an individual recognizes others' dignity and would be willing to preserve it.
Suppose an individual approaches online dating and other methods of meeting other people with a pure heart.
In that case, he will be looking forward to loving the person as she is and for her sake, not just trying to satisfy the requirements in his "shopping list," genuine love will blossom.
True Intentions
A faithful Catholic will always live by his intentions, and it must be pure. If you are a practicing Catholic, you might find it helpful to choose Catholic dating sites so that you can be among people of the same values and faith.
This way, you are already less one aspect that you have to consider and focus on the other parts of the person's individuality. Also, conversations would be much easier as the "language barrier" is no longer an issue.
Dating with a purpose is being honest right from the beginning. If you feel like you are not in sync, move on. Do not waste both your time if you have no intention of getting into a serious long-term relationship with that someone you met online.
Dwelling and pretending to be interested far more than what is real can end up hurting each other.
"If you are faithful, practicing Catholic, desirous of finding another with which to share in and live the sacrament of holy matrimony, and hope-filled that this is the vocation that God has intended for your life, then engage others through the website with confidence and a discerning heart that can identify and reject those 'Catholics' on the site who are unable to articulate in words that indicate a robust interior spirituality or a real love of God and the Church," Dan Clegg said.
"If a potential suitor is unwilling or unable to give any indication of these qualities, after multiple back-and-forth correspondence, he or she is probably not ready for a real relationship."
"What I liked about the Catholic sites was how much I could tell about a person from his profile, in terms of his faith life," his wife, Ann, commented.
"If God is the third person in a marriage, then … the spiritual lives of two people who are ultimately interested in that outcome must be a pivotal part of what makes them a good match."
For More Information and Updates about Latest NEWS, Keep Visiting CRECSO NEWS Magazine. Follow us on Facebook, Instagram, and Subscribe for Daily Updates To Your Mail Box.