Recruitment is a continual activity in an ever-changing job market. Whether it's to hire PHP web developer or a dedicated employee, both recruiting firms and human resource departments are constantly searching for new talent.
However, the increasing need to find and hire more competent and experienced developers may drastically reduce your business's efficiency. Various solutions help you save time for recruitment, such as recruitment software and in-house.
First, you need to assess the project requirements of your PHP development company and decide which one is suitable for you.
This blog will walk you through the differences between recruitment platforms and in-house development to hire PHP developers.
Hire PHP Developers through Recruitment Platforms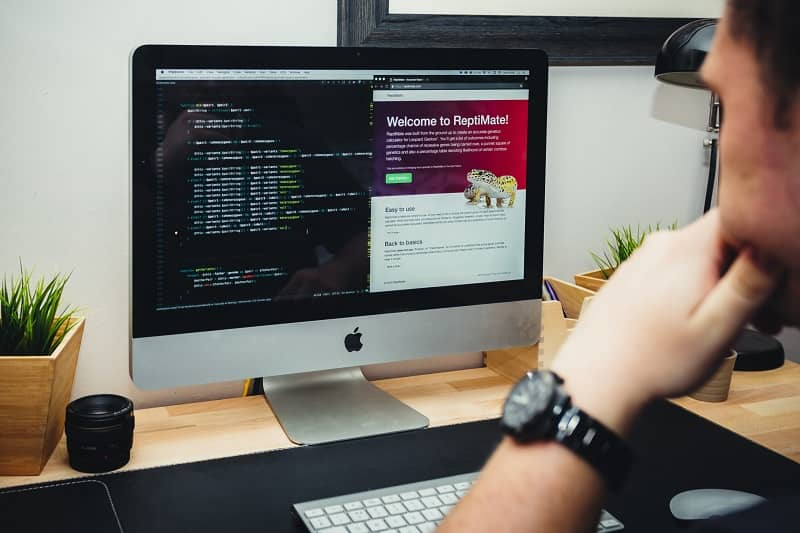 You can quickly resolve the hiring issues by leveraging the right solution that powers your recruitment process.
Let's look at why you should rely on recruitment platforms to hire PHP developers.
#1. Accelerate the recruiting process
The recruitment software will access all required information and communicate with both candidates and your hiring team from any location and day.
You will always be up to date because any changes are automatically incorporated into the system. It enables you to shorten the time required to identify and hire the best candidates.
#2. Build up your database
There is no longer a need to search through stacks of paper when who can store all resumes and job applications of the shortlisted top PHP developers in one location.
Also, you can allow prospects to log into the platform and upload their CVs directly, expanding your reach.
#3. Minimize administrative tasks
The recruiting software will save work hours by automating job posting on multiple job boards to hire PHP developers.
Consider the convenience of advertising a position to various job boards with a single click!
Additionally, recruitment software enables the use of a shared calendar, which simplifies organizing interviews.
#4. Improve the quality of hires
Storing all resumes in one location also enables you to identify better prospects in a much shorter amount of time. You can categorize incoming CVs and then filter for applicants with specific talents.
In this manner, you can ensure that qualified candidates are placed in appropriate work roles.
#5. Strengthen communication
Recruiters can stay informed about every assignment their team is undertaking by utilizing a single system.
Additionally, they may update any information collected on an applicant throughout the recruitment process, retaining all of your notes.
By digitally advancing candidates through the process, you can ensure that all candidates are treated fairly and you hire PHP developers without any hassles.
#6. Maintain a database of job applicants
To ensure that you consider all applications when filling available PHP expert job openings, the system immediately updates each action made on a candidate and any accompanying remarks.
Managing candidates' progress through the hiring process enables you to ensure that no applications go missing.
#7. Increase your performance level
By keeping track of all of your applicants, you can improve your performance.
When you analyze the number of job positions you fill and the number of people you reject at each stage of the hiring process, you can identify significant inefficiencies and chances to improve your recruiting performance.
#8. Protect confidential data
You receive access to sensitive information about each candidate during the hiring process.
By utilizing a recruitment software solution, you can ensure that they are all secured and encrypted in a single location accessible only to you and your team.
That's it about the pointers that support a recruitment platform to hire PHP developers. How about in-house development?
Why should you build an in-house PHP web development team?
#1. Complete control of the project
You have visibility into daily operations, know what your employees are working on, and react quickly if any roadblocks arise.
#2. Communication flows smoothly
Consistent working hours, face-to-face meetings, and the ability to respond quickly to business feedback contribute to a shared software vision and a faster reaction time for the development team when implementing changes.
#3. Increased security
Your business data are not shared with third parties, and you retain any knowledge acquired during the project internally, minimizing the risk of information leakage.
#4. Unrestricted post-delivery assistance
After delivery, your in-house team remains committed to your project and is always available for additional maintenance, bug repairs, and upgrades at your request.
There are a lot of advantages to in-house development, as we have seen. But, there are several limitations to the technique. It takes 30-35 days to hire PHP developers, and the increasing demand compounds the work.
Also, payroll, taxes, insurance, training, and IT infrastructure maintenance are costly. This leaves you no guarantees that your employees will remain on-site throughout the project.
Therefore, hiring developers from a recruitment platform like Turing.com would be good. It is an AI platform that helps Silicon Valley companies to hire the top 1% of the best PHP developers in 3 to 5 days.
First, the vet developers through Turing hire, a rigorous testing process followed by interviews that test their skills.
Conclusion
You can rely on in-house or recruitment platforms to hire PHP developers for your project.
The advantages of using a recruitment platform are that the software accelerates the recruiting process, builds up your database, minimizes administrative tasks, improves the quality of hires, strengthens communication, maintains a database of job applicants, increases your performance level, and protects confidential data.
The benefits of in-house development are that you get complete control of the project, communication flows smoothly, increased security, and free post-delivery assistance.
But, there are some disadvantages to the technique. It takes around 30-35 days to hire PHP developers, and the strong demand compounds the work.
Also, payroll, taxes, insurance, training, and IT infrastructure maintenance are expensive. Therefore, you can rely on recruitment platforms like Turing that help Silicon Valley companies hire PHP programmers selected through a rigorous hiring process.
Hey there, I'm Anaswara Ramachandran from Kerala, India. I work in the tech domain and love to spread whatever little knowledge I have about things around me.
For More Latest Software Development Updates and Information about to "Hire PHP Developers", Visit CRECSO NEWS Magazine and Follow Us on Facebook.