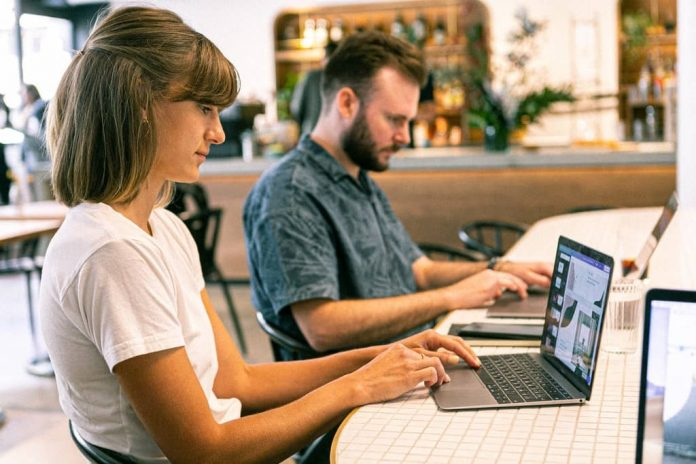 Starting an online business is one of the best things you can do for yourself. It allows you to create your own business, sometimes without quitting your day job.
It is also low-cost and gives you total creative control. You can quickly become a huge success online with the proper branding, product, and marketing campaign.
On the other hand, you could just as easily flop, too. The most significant difference between success and failure online is how much effort you put into it and how much you keep pushing to make it happen.
All you need is to make sure you follow these steps and continuously work to improve.
5 Easy Steps To Start an Online Business
Read: How Does Retail Business Review Industry Magazine Works?
#1. Come Up with a Strong Business Plan
A business plan forces you to solidify your business plan, model, and how you intend to grow. It isn't a very long document, but it does require a fair bit of research and planning.
It can be an essential tool to keep yourself on schedule, but the research that goes into it will pay off more in the long run.
#2. Set Up Your Social Channels
You can set up your social channels even before you have a website.
So long as you have a strong brand image and a clear idea of where you are going, you can start your accounts and, most importantly, begin to build your audience.
#3. Set Up Your Website
Your website should have an eCommerce platform or be built with one from the start. Adding one later can be a hassle, and you don't want to deal with that.
Even if it takes time to set up your product listings, you don't also want to have to revamp your website when the time comes.
If you aren't confident or happy with setting up your theme, get a web developer to do it for you. People are untrusting online, and for a good reason.
You need to show them a beautiful, professional-looking site to get them to buy from you.
#4. Set Up Your Distribution Method
Research how to distribute your products to your customers to find the best and most convenient option. The option you choose will also change depending on the product volume you are working with.
You can handle a one-off sale in your home, but dealing with hundreds or thousands of sales will become unmanageable.
When you start to deal with large orders, you will want to look for the best order fulfillment option to partner with.
What these order fulfillment companies do is store your inventory, then when you make a sale, they package the product and ship it to your customer.
Fast and efficient shipment and distribution are essential to making it online. People want to know their product is actually arriving and that it will be with them soon. Speeding up the process can win over more customers and grow your company.
#5. Start Marketing
Now that you have a running business, it's time to start marketing. Focus on organic, free options when you start and then work your way into paid opportunities.
A good foundation will give you a better idea of what marketing campaigns will provide the most ROI and the chance to develop your brand voice and message.