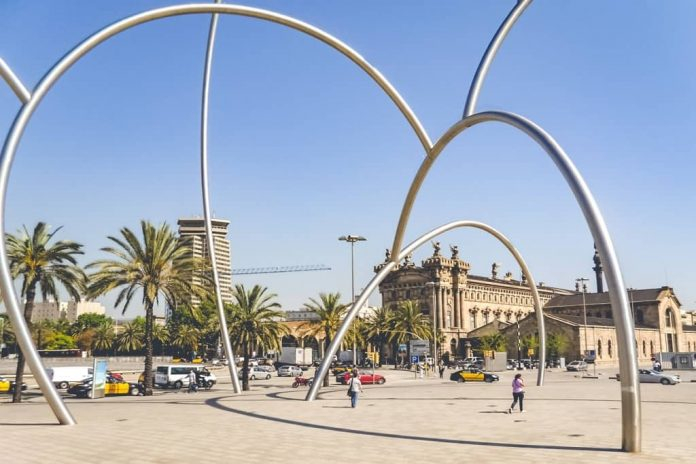 It is well known that the busiest seasons in Barcelona occur in spring and autumn due to the warm weather, which is neither too cold nor too hot.
However, even during the winter, this city still receives many visitors. Barcelona has a very bearable winter. So if you are planning to travel there during this time, don't despair.
Sometimes, people travel to Barcelona for work reasons or to study Spanish in schools such as expanish, they may not be able to choose when they want to travel, or the season of their preference.
The important thing is that you won´t freeze if you visit Barcelona during the winter. In fact, if you like the cold, this may be the perfect time for you since you will find it more pleasant.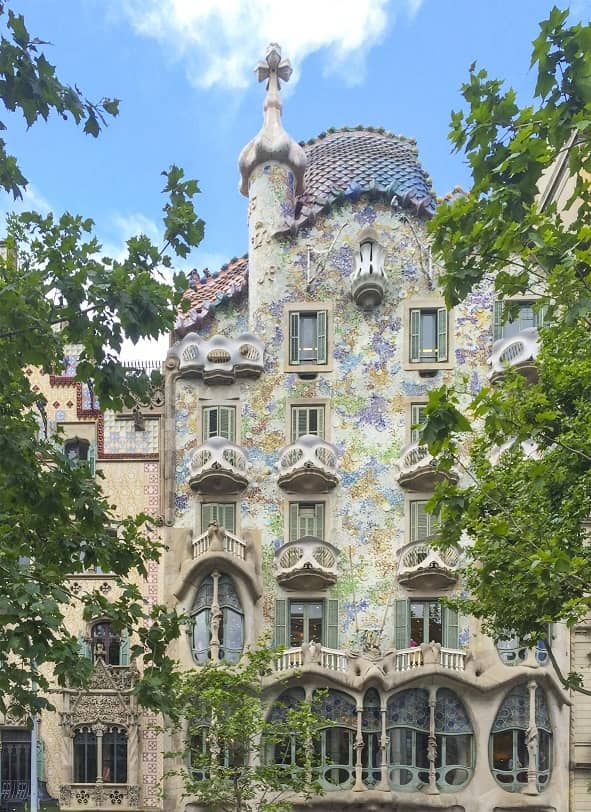 Winter in Barcelona is from December 21 to March 20, with January being the month with the lowest temperatures. The average temperature is between 5 and 15 ° C.
Temperature almost never reaches zero degrees, and it almost never snows. You will be considered lucky to see snow in Barcelona.
The great thing about this season is that there are fewer tourists in the city.
This not only means that you won´t have to spend long hours in queues when visiting any attraction, bar or restaurant, or that you won´t have to coexist with an overcrowded city, but it also means lower prices!
At this time of the year, the prices of airline tickets and hotels are considerably low. The same happens with clubs, pubs, and restaurants.
This is why many students choose to take Spanish courses in Barcelona during the winter.
However, not everything is better during the winter, since the main disadvantage is, of course, the cold.
Although the temperature is not as low as many other cities in Spain, it is enough to keep you away from the paradisiacal beaches this amazing city owns, especially if you really hate cold weather.
Of course, swimming in the sea or engaging in aquatic activities is completely out of the question.
But leaving the beach aside, there is really no excuse to avoid visiting Barcelona during the winter, especially if you are traveling to learn Spanish in Barcelona and you won´t be having much time for leisure.
Shopping in winter
Another wonderful advantage of visiting Barcelona during the winter is that this season is the best time to go shopping because of the winter sales.
These are the famous winter clothing sales, and the discounts are so good that most visitors return home with extra luggage fill with purchases.
Typical winter dishes
The food in Barcelona is always delicious all year long. However, there are two typical and popular winter dishes that must be highlighted.
They are calçots (roasted onions and sauce), flacos without filling, and hot chocolate with churros. Of course, you will also be able to enjoy the best tapas as always.
Typical winter festivities
In a modern and cosmopolitan capital as Barcelona, the tourist who visits this city in the middle of winter will be able to experience traditional festivities.
During the winter, for a weekend in February, the locals celebrate the festivities of Santa Eulalia in honor of one of the patron saint of Barcelona.
For this famous tradition, which dates from the 14th century, people fill the streets with giant dolls and popular figures of Catalan culture like dragons, lions, eagles and devils. It is quite a spectacle and a very fun experience.
The carnival is another festivity celebrated during winter. It is a full week of collective celebration and joy, and because it is linked to the lunar cult, it can be observed between January 29 and Marck 4, depending on the year.
Tourists and students that take Spanish courses in Barcelona during Carnival week will be able to see a multitude of parades in all neighborhoods, especially on Carnival Saturday afternoon.
During this festivity, parades can be seen in all the neighborhoods, especially on Carnival Saturday afternoon.
The general celebration of the city takes place on Saturday night, every year in a different neighborhood where all kinds of "comparsas" and carriages from all over the city participate, in which the King of Carnival and his entourage make their appearance.
Then a jury and spectators vote to award the best "comparsas." Another winter festivity is the festival of the Three Tombs, just after the Christmas holidays, on January 17, the day of San Antonio Abad.
He is the patron saint of the muleteers (the carriers before the railroad and motor vehicles) and protector of domestic and pack animals.
This celebration is closely linked to the Carnival cycle, and it has been celebrated since 1826 in homage to carters, muleteers, and peasants.
During this festival, old horse-drawn carriages and numerous riders take part in a parade, but above all, spectacular carriages such as a horse-drawn fire engine are exhibited.
A horse-drawn fire engine, a chariot for the funeral procession, a chariot of rice growers, and other historic carriages of Barcelona and other Catalan cities are part of this exciting festivity.
Enjoying the snow (near Barcelona)
In Barcelona, almost never snows, except on rare occasions. But there are nearby cities, which have a much higher altitude, so you can have fun in the snow.
One of the favorite places for tourists and for locals themselves is the Pyrenees, where there are several ski resorts only 150 kilometers away.
Let yourself be carried away by the Christmas spirit
Christmas markets are typical of winter in Barcelona. This city gets to soak up the Christmas spirit.
Many things to do in Barcelona in winter are related to Christmas: the cavalcade of kings, the living nativity scenes, the great Bethlehem of the Town Hall Square, and much more.
You will be able to see the most magical store of Christmas in the mythical flea market in the Cathedral Square: Käthe Wohlfahrt.
This store is set as if it were a typical Bavarian village where you can find more than 6,000 Christmas items to decorate the tree or the nativity scene.
For More Latest Travel Updates and Information about Studying in Barcelona during the winter, Visit CRECSO NEWS Magazine.