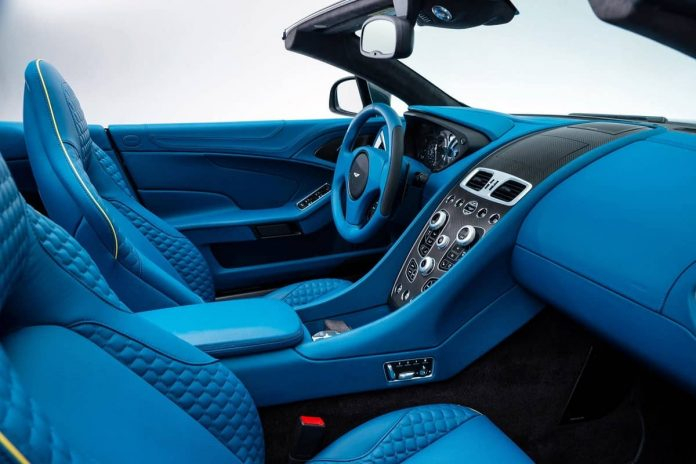 When you drive a semi truck, you could be inside the cab for hours on end. You deserve to be comfortable for the entire ride, which is why many truck drivers invest in high-quality semi truck seats and covers.
There are plenty of Iowa 80 semi truck accessories to adhere to your truck, but the truth is you may not notice them all the time. When you improve the seats, you benefit every single day.
Freightliner Cascadia Leather & Corduroy Seat Cover
You can enjoy total comfort inside your truck with these Freightliner seat covers. In addition to featuring a faux leather construction, these seat covers also bring corduroy into the mix.
They are simple to install, and you can remove them effortlessly when you need to wash them. You can select from several different colors. Additionally, the armrest covers are sold separately if you would like a cohesive aesthetic in your vehicle.
National Cush-N-Air High-Back Seat Cover
In the event you want a seat that has a bit more of a pattern to it, then you need to order the National Cush-N-Air High-Back seat covers. You can bring comfort and class everywhere you go on the road.
These seat covers are designed to mimic actual upholstery, so it will feel like you are sitting on your couch at home. The padding offers first-class ventilation and comfort, and the covers come with vinyl skirts for some extra flair.
Double Purple Gel Seat Cushion
You may not need to redo the entire seat. You can enjoy many of the benefits by just getting a seat cushion to sit on during long drivers. The Double Purple Gel Seat Cushion.
This is a favorite among professional truck drivers as it eliminates many of the pressure spikes you experience when sitting for long hours at a time.
It features both a firm and soft side, so you have your choice of what feels best. It also comes with a washable seat cover, so you can keep it clean after long treks.
John Deere Sideless Seat Cover
For an affordable option for boosting your truck seat covers, you can opt for the John Deere Sideless seat covers. They are easy to install. All you have to do is slip them on over your current seats. They are constructed out of black vinyl, and they come with a polyester stretch bottom.
This design works for most bucket seats, which come standard in semi trucks. The embroidered John Deere logo is eye-catching, so everyone who sees your truck's interior will know which brand you are loyal to most.
You may spend 10 or 12 hours a day riding in your semi truck. That is a long time to be sitting on something hard and worn out. Instead of settling for less, you should treat yourself to a whole new world of sitting with one of these outstanding seat covers or gel cushions.
You will immediately notice a difference, and you can find all of these products online. Buy the one that sounds best for you, so you can finally start enjoying your truck.
More Related Posts
For More Information and Updates about Latest Automobile NEWS, and "Semi Truck Seats: Best Truck Seat Covers, Semi Truck Seat Covers", Keep Visiting CRECSO NEWS Magazine. Follow us on Facebook, Instagram, and Subscribe for Daily Updates To Your Mail Box.