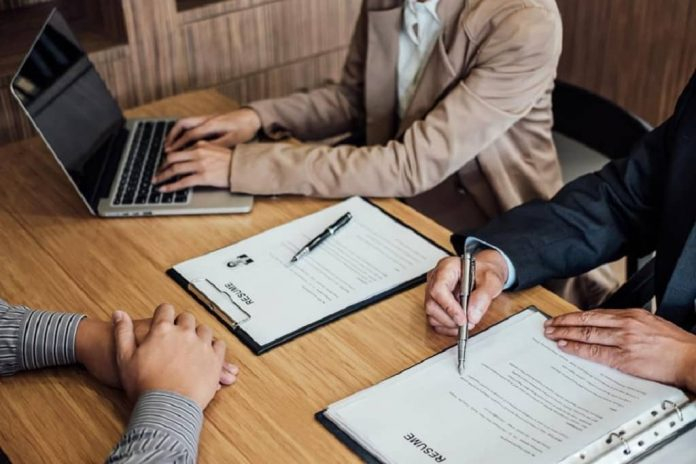 Companies also face significant obstacles in recruiting the most suitable applicants. Accurate recruiting assessments are no small feat, as the process is daunting for many hiring managers.
Highly qualified talent needs rather than impulsive decision-making a deliberate strategy. Given that the snap judgment misleads employers to make favoured choices, PI behavioural assessments should be a regular part of recruitment.
Pre-employment behavioural tests remove hiring guesswork and provide insights into the characteristics of an applicant, which expose the relevant aspects of his or her personality.
Why Should a Business Conduct a Behavioural Assessment?
Consistent behavioral evaluations are of great importance to companies today when it comes to recruiting candidates who are suitable for a particular task. These assessments also help managers deeply understand the ability of current applicants who can perform future leadership positions.
The promotion of collaboration in the workplace is only possible if new workers see themselves as an integral part of the team.
Behavioral evaluations are useful and allow recruits to evaluate whether an applicant is high or poor in core competencies. It is also no secret that large firms and small companies use these evaluation practices to make informed judgments on talent.
Reasons Why Companies Need to Use Pre-Employment Testing and Assessment
Pre-employment behavioral testing and assessment are more objectives.
Use reliable data to make informed recruitment decisions. Pre-employment tests can give you standardized, valuable insights into applicants and predict work performance and fitness in your business. You will also increase the overall efficiency and effectiveness of your teams by using these data to find and recruit the right applicant.
Unlike interviews, pre-employment behavioral testing allows you to assess are a broad array of applicable personality traits and skills. It enables you to assess several characteristics of candidates such as strategic thinking, cognitive ability, organizational skills, confidence, agreeableness, analytical skills, productivity, risk-taking, and many more.
Pre-employment testing and assessment increases the legal defensibility.
In contrast to what people usually assume, pre-employment tests and assessments, when used correctly, will improve the legal defenses of the hiring process. Pre-employment testing and evaluation must meet the same criteria as every other recruitment selection (including resumes, interviews, etc.)
The guidelines note that tests and examinations before jobs are entirely legal as long as they are relevant to employment. Assessments provide an extra level of legal defense since they give employers objective, verified statistical predictors of work performance instead of other subjective methods of recruiting. This offers employers an opportunity to justify their recruiting practices better if anyone challenges the legality of their recruitment process.
Testing and evaluation for pre-employment improve employee retention.
As critical as recruiting the right candidate, it is crucial for businesses to retain talent and significantly reduce turnover. With pre-employment testing and evaluation, you can screen applicants for aptitude and personality more effectively and determine if an applicant is likely to remain in the position and fit in with the company culture.
To evaluate whether applicants are suitable for a role, there are numerous factors to consider: enthusiasm for learning, overall ambitiousness, ownership and initiative, empathy, communication skills, skills for critical thought, ability in teamwork, integrity, inspiration, curiosity, etc. Screening for these abilities can be very difficult during a traditional face-to-face interview.
Employees who are not fit for a job will ultimately fail in terms of role and efficiency and are much more likely to quit. And replacing a bad recruit, as you well know, can be very costly and time-consuming. But testing and evaluation before employment will minimize costs for employment and training by supplying you with data that can help you recruit the right candidates for the first time.
Benefits of Using Behaver Assessments.
The promotion of holistic and employee-centered work culture is becoming a priority, particularly in leading companies that emphasize the balance of employee well-being and work-life. The broad implementation of behavioral evaluations in pre-employment can be attributed to recent technological developments and changing patterns of employment, including rapid globalization, streamlined recruiting, and a host of other factors.
The incorporation of simulations and exercises, particularly when using behavioral tests for hiring, will redefine the quality of the talent you employ and how employers develop talent acquisition and retention strategies over the long term.
The use of behavioral science in conventional recruiting strategies is extremely advantageous for improving the effectiveness of recruitment, training and growth, leadership, and performance management.