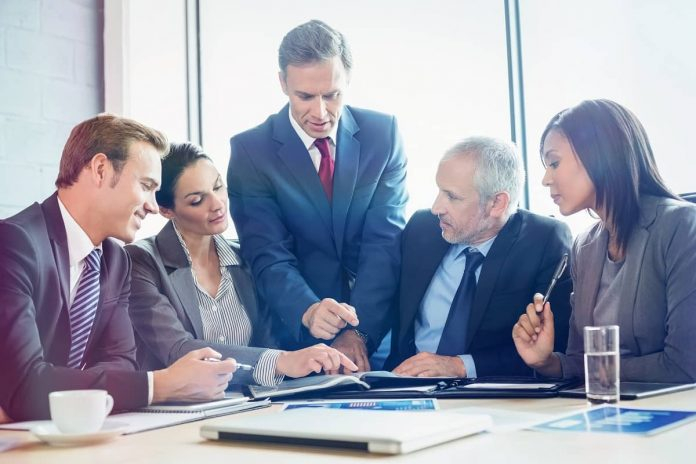 U.S. colleges and universities have long produced more majors in business than any other field, and the Master of Business Administration is by far the most popular graduate degree. So is it a good idea to jump onto this somewhat crowded train?
One of the great appeals of a business administration degree lies in the breadth of training it provides for a wide variety of jobs. Business administration grads tend to be generalists rather than specialists, leaving many career paths open to them. Business administration students learn about management, finance, economics, sales, marketing, accounting and virtually every other aspect of running a successful business.
Here are 10 of the top jobs that are open to business administration majors:
Accountant
If you can divide 5 by 2 in your head, you love spreadsheets and you enjoy doing your taxes, you're probably a good fit for a career in accounting. Accountants are not just number-crunchers who file taxes but essential players in the financial analysis, budgeting, auditing and compliance of any company or organization.
Advertising Executive
You may not have the genius to write a jingle like "I'd love to be an Oscar Mayer wiener," but you know a hit when you see one. Advertising executives coordinate all aspects of a company's advertising outreach to the public, working with copywriters, art directors and sales agents to identify products to promote, plan publicity campaigns and negotiate contracts.
Chief Executive Officer
Someone has to get the best parking space, so why not you? A CEO is a company's top executive, making the big decisions about production, marketing and operations and managing the overall resources of the enterprise at the highest level.
Entrepreneur
Whether they're developing the next billion-dollar app or just want to open a doughnut shop, entrepreneurs are self-starting, creative, persuasive visionaries who would rather work for themselves than for somebody else. The breadth and scope of a business administration degree can be the ideal launching pad for a self-launched enterprise in any field.
Finance Manager
"Follow the money." Finance managers monitor the financial health of all kinds of enterprises by analyzing income, expenses, payroll, investments and other data in order to advise senior executives on how to maximize profits and cut expenses.
Human Resources Specialist
HR professionals are increasingly vital players in the management of a company's human capital, focusing on recruitment, training, retention, salary, benefits and problem-solving as part of a company's overall business strategy.
Loan officer
Determining whether businesses or consumers qualify for loans is an essential role at financial institutions such as banks and mortgage companies. Good loan officers evaluate a potential lender's ability to repay and line up lenders and borrowers with loans that are beneficial to both.
Market Research Analyst
If you want to sell space heaters in the Sahara, you might need a market research analyst. These professionals study what, where, when, why and how people buy goods and services, enabling companies to tailor their marketing and sales efforts to a customer base that will be responsive to their pitch.
Real Estate Agent
That could be your face on that bus-stop bench. Real estate agents and brokers who are skilled at marketing and sales can make good incomes selling or leasing residential and commercial properties, and a business administration degree can be a great start.
Sales Manager
Oversees all aspects of a company's sales efforts, which may include advertising, marketing, public relations, team management and customer outreach and retention.
For more information about business degrees and business management careers, go to https://study.com, the Web's most comprehensive guide to college and careers.
More Related Posts