The several versions of SHIPCO condensate pumps are suitable for a variety of uses, including HVAC systems, industrial operations, and power plants.
The high-quality, reliable SHIPCO Condensate Pumps have a reputation for removing condensate from steam systems. These pumps were designed using modern engineering to ensure smooth operation and low maintenance.
Whether you need a small pump to fit into a small location or a large pump to manage a hard environment, SHIPCO has the ideal answer for your needs.
There are so many different types of machines and tools out there. If you aren't into that, you probably don't bother to learn their names and purposes.
It won't hurt to learn something new. If you learn what to use the tool for, you might end up buying it.
What is a SHIPCO Condensate Pumps?
Shortly put, it's a specific type of machine that is used with the AC, fridge, and other home appliances. It basically takes out all the water that's built up. The water condenses. This is clearly how the product got its name.
The SHIPCO condensate pumps take the excess water to an outside drain. The best thing about them is that they work automatically. They sense when the water has reached a certain level. They can turn on and off by themselves. You don't have to do much, really.
If you are worried about something, don't be. This appliance has a specific safety switch. It will turn the whole system off if the pump doesn't turn on. Basically, you don't need to worry too much. You could check the system from time to time just to make sure everything's okay.
Is there a special feature?
When you see the size of these condensate pumps, you might get scared for a moment. There are many companies worldwide that use them. They specifically look for larger systems because they come with unique features.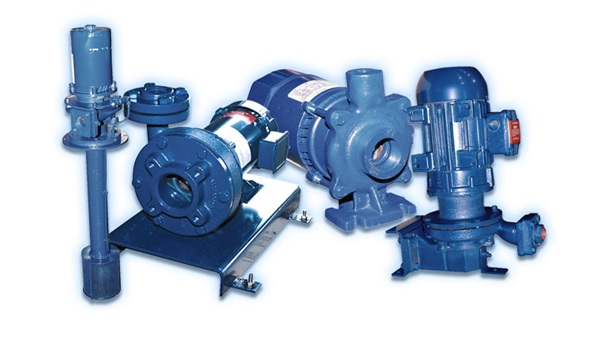 You are probably wondering what that is. It's pretty simple, actually. A lot of these machines only pump out the water outside. But these tools can be made to reuse the condensation.
This can often be found in steam systems. The water goes in a cyclic movement, basically from one state to the next.
Where can you use the machine?
If you search online for pictures of the condensate pumps, you will likely find huge and scary tools. But there are different sizes. You can get one for your home AC system.
You can learn how they function here. You can use it with any home appliance that builds up excess water.
Is it possible for mold to grow inside the pipes?
No matter how impossible this sounds, it can happen. Actually, it's one of the most common causes of the system failing. You have to check up on it occasionally.
You could get a simple coat hanger and fish out the thing that's causing the blockage. If you notice that you have started developing mold, don't worry.
You could make a homemade solution with bleach. This will kill off any mold for a whole year. It's a pretty simple solution.
When to know something's wrong?

Even though the machine has its own safety buttons, the system can break down. This can happen if you use it all the time. It's only normal. If you see a puddle of water near the pump, you should know that something's off.
You could check out this link: https://www.mlive.com/home_improvement/2007/10/what_can_go_wrong_with_the_con.html for more info.
This can be a sign of many things. The first thing to do is turn off the whole system and inspect the tool.
You should check the motor. Maybe something is blocking it. Also, make sure to check out the pipe drain.
What to do in these situations?
A lot of people try to fix the problem themselves using Internet videos and different websites that offer helpful steps on how to do it. You might end up making things worse.
Condensate pumps can be complicated. If you are new at this sort of thing, it's best to leave it to the professionals. Find the company you bought the machine from.
You might be lucky enough to have a valid warranty. That way, this whole thing might not end up costing you much. In that case, you can't touch anything. Find a professional to deal with this problem.
If your warranty has expired, you can try to handle this yourself. You could carefully open the system and see what's causing the problem. Sometimes the problem might be small.
You could consult an expert. Then you'll have a clear picture of whether you need to replace the faulty piece or buy a new one.
For More Information and Updates about Latest Business NEWS and "SHIPCO Condensate Pumps", Keep Visiting CRECSO NEWS Magazine. Follow us on Facebook.