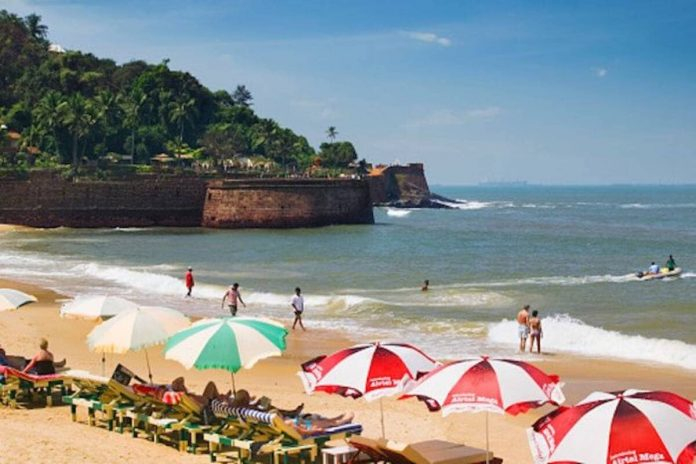 Alibaug, a bustling coastal town in Maharashtra, India, has been listed as one of the top vacation destinations for 2020. However, like most tourist destinations, there are good and not so good times to visit the sandy beaches and get up close and personal with the ancient culture of the region.
In general, it is considered best to visit Alibaug between November and July. This is the dry season providing plenty more time to make the most of the sun, sea, and sand. However, the best time is dependent on many other factors that will tailor the ideal travel time to individual needs.
1. Temperature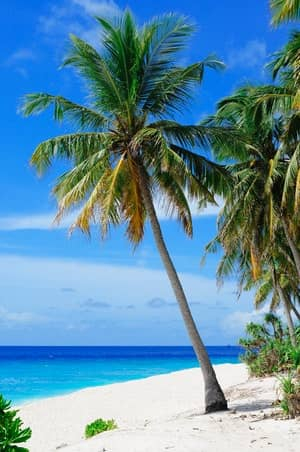 Average temperatures in Alibaug don't vary greatly between the different seasons. However, the drier months are also the warmer months, where you can expect temperatures to be average around 82.2°F during the day and 27.9°F at night.
The hottest months are April, May, and October, and it is best to avoid booking your travel arrangements during these months if the heat is not for you. For overall cooler weather, July to March, with the exception of October, is probably the best time even though you may experience more rainfall at this time.
2. Rainfall
Like most subtropical climates, you can expect some rainfall all year round – just because you plan your vacation during the drier season does not mean that you won't have any rain at all. However, it is more likely to rain between August and October; however, rainfall does not often continue for extended periods.
The longest recorded period of rain was for five consecutive days in mid-July, so it is probably best to avoid this month. On the other hand, the drier months between November and June are the preferred time to visit for tourists making Alibaug far busier.
3. Peak Times
The most popular time for tourism in Alibaug is between November and June when the least rainfall is to be expected. This is therefore considered to be the peak time to visit the coastal town.
Peak season does, however, mean higher prices, so if you are traveling on a budget, it is probably best to open for the less popular times and take advantage of out of season accommodation and other travel rates, also do check out bungalows for rent in Alibaug as it can drastically reduce your cost of accomodation.
It is also essential to bear in mind that availability may be limited during peak seasons, especially as the destination continues to grow in popularity as a tourist hot-spot.
4. Culture
If you are looking to get in touch with the local culture and experience festivals in Alibaug, the best time to visit is in August through to September when the following events are celebrated annually:
Ganesh Chaturthi is the most popular and celebrated of all the festivals in Alibaug. The festival lasts a full ten days and is filled with color, joy, and celebration. The event begins anywhere in August or September, so be sure to check your dates before booking your travel arrangements.
Pola is an Alibaug local festival in praise of the bull, and the decoration of the bull signifies the start of the agricultural season, including plowing the fields and sowing seeds the day following the celebrations. The event takes place in the first week of August.
Nag-Panchami follows Pola offering milk and honey to Shesh-Nag, the snake god. The festival is scheduled for the second week in August, and although it is not as grandiose as either Pola or Ganesh Chaturthi, is worth checking out.
5. Other Events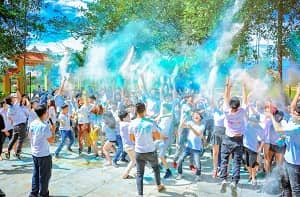 If local festivals aren't your thing or you are looking for some additional fun, activities, and events, there is plenty planned for 2020, including parties and other celebrations.
If you are in no rush to book your trip to Alibaug, January 2021, when the next Bikers Festival will be held may be worth the wait. Check local travel and other event websites to find out what is happening in and around Alibaug that you can include in your travel itinerary.
6. Safety
Safety should always be of main concern when traveling. This should take into account weather, political climate as well as crime in your vacation destination. Pay attention to weather warnings, and if there is one for Alibaug, cancel or postpone your travel arrangements and wait for clearer, calmer, and safer days.
The political climate in the area is generally quite stable; however, it is recommended to keep up to date with what is happening locally and in the country before traveling. Crime consists mainly of petty theft in the small town of Alibaug, and statistics are likely to climb during the tourist seasons, so keep your belongings safe.
It is highly recommended to take all these factors into account when choosing the best time of year to travel to Alibaug.
For More Information and Updates about Latest NEWS, Keep Visiting CRECSO NEWS Magazine. Follow us on Facebook, Instagram, and Subscribe for Daily Updates To Your Mail Box.