Divorce can be viewed as an emotional and financially draining process that can negatively affect a person's mental health. Therefore, selling your house during this period can be a difficult task. You may be compelled to make difficult decisions to move forward, but with the right team at your disposal, this process can be less complicated.
The following list will highlight different services and people you can utilize to sell your home successfully in the midst of your divorce, whether it be agents, cleaners, interior decorators, or cash buyers.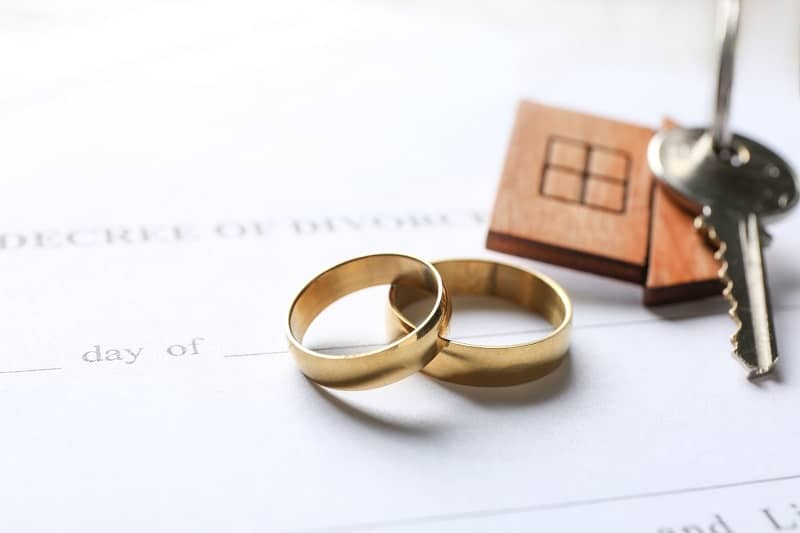 #1. An Interior Decorator
When selling your house during divorce, you can hire an interior decorator to help stage the house for viewings so that it's more appealing to potential buyers. Staging an empty house can cost quite a bit, so it would make sense to do this while someone is still living in the house, whether it's you or your former partner.
The purpose of staging a house is to market it to potential buyers. Many buyers like to look at multiple listings and visit each one before deciding which house to buy. To make your house more appealing, you may need the help of an interior decorator, who will be able to rearrange furniture and decorate the space in a way that highlights the beauty of your home. With this, potential buyers may be able to visualize how they will use and style each room based on the way it's decorated, and this may help convince them to purchase your house.
#2. An Experienced Divorce Real Estate Agent
It would be best to find a real estate agent who can assist you with the sale of your home. However, just any real estate agent might not do.
Regardless of how amicable the divorce is, challenges may arise that will require an agent with the relevant experience and skills to ensure the transaction goes smoothly. For this reason, you need someone who has experience working with separating couples, a situation that poses unique challenges. Experienced agents can mediate between the parties involved to reach a consensus on crucial details before a house is listed.
#3. A House Buying Company
If you'd like to sell quickly without having to worry about fixing up the house, then you may want to consider selling to a house buying company in Dutchess County NY to streamline the procedure. House buying companies are companies that can buy your house directly from you. Compared to traditional mortgage-backed sales, it's a much faster and simpler way to sell your home.
Some house buying companies purchase all kinds of houses, so you can forgo the hassle of staging your home or having repairs done. Since they're willing to buy a house as is, not only will you be able to save money on those aspects, but you're sure to sell quickly.
#4. A Cash Buyer
Another option for a quick sale is to sell to a cash buyer. A cash buyer is someone who is willing to buy your house outright; there's no loan or mortgage required. For this to happen, cash buyers will need to do their due diligence by conducting a home inspection to make sure the house you're trying to sell them is in good condition. Most cash buyers will want to make the purchase as soon as possible, so these procedures won't take too long. Among the pros of this procedure is that it is chain-free, with fewer hurdles and a greater degree of certainty.
As with most things, there are cons to this method, such as possibly being a victim of a scam or selling the home at a lower price, especially if you're in a hurry to sell. However, if you have the right team on your side, you will be able to avoid scams and sell your house for cash fairly quickly.
#5. A Good Support System
A house is a significant financial asset for some people, so selling a house, especially during a divorce, can bring up many overwhelming emotions. The impact of resentful feelings can negatively affect a home sale. You want to be emotionally ready for what the process might throw at you, so make sure you have the right kind of support as you deal with the stress of selling the house and moving out.
If the divorce and the home-selling process are particularly rocky, you may want to have a therapist that you can meet with regularly during this whole ordeal. You could also hire a separate attorney to handle any issues that might arise from the home sale process, so that you are ready for anything.
#6. Other Professionals
A divorce is already a stressful process in itself, so it would help to hire as many people as you can afford to make sure the sale of your house goes smoothly. This may include brokers that offer concierge-level services, as they will coordinate with vendors such as cleaners for the house's upkeep while it's on show, as well as painters and movers. It's a wise decision to make, as it can take a great deal of weight off your shoulders.
Conclusion
Divorcing and selling your home can be challenging, but you can make it less stressful with the right people on your side. It's possible to streamline the process by hiring a team of professionals, such as interior decorators for house staging; cleaners, painters, and gardeners for the upkeep; and estate agents who have experience dealing with separating couples. With the right people helping you, you will be able to sell your home with less hassle.