Learn more about the advantages of online tutoring! Find out how a tutor can increase a student's achievement with tailored advice.
Unlocking luxury property harmony. Dive into strategies that transform the buyer-seller dynamic, shaping extraordinary real estate ventures. The luxury real estate market is growing in...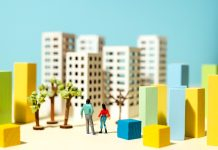 Residency transition
: from e-residency to NIE in
Spain
The world has grown increasingly digital, with entrepreneurs, freelancers, and remote workers harnessing the power of the...
Searching for your dream home? Unlock the secrets to locating your ideal home in vibrant Tampa, FL. Our blog reveals top-notch tips and advice to simplify your house-hunting journey.