Coding prepares your kids for various in-demand jobs today, such as web development, game creation and robotics engineering.
Here are reasons why you should encourage your kids to code. Parents always think about the future of their children.
They will feel good if their kids acquire skills that will prepare them to live and survive in the real world.
Why You Need to Encourage Your Kids to Code
If you are like these parents, for sure, it is high time now that you encourage your kids to code. Coding can provide plenty of benefits for your kids.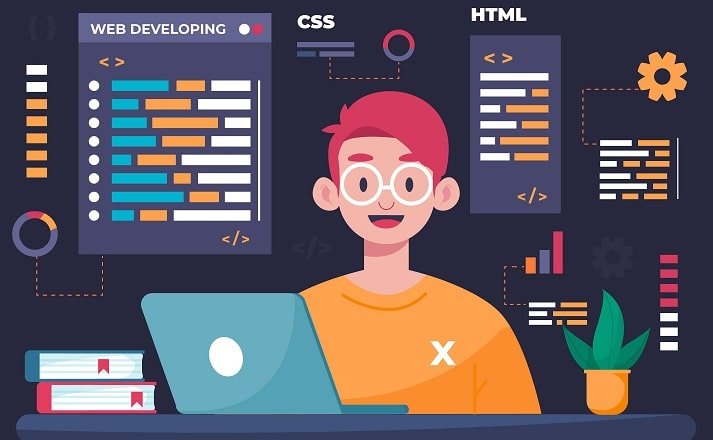 With the latest innovation in technology nowadays and kids' penchant for gadgets, learning how to code is sure to be entertaining.
Learning to code can help your children to expand their creativity, acquire new knowledge, and develop new skills.
Coding will prepare your kids for various in-demand jobs today, such as web development, game creation, and robotics engineering.
If this sounds good, here are the reasons you need to encourage your kids to code.
Read: Shackledcraft Ad, Shackledcraft Forums, Shackledcraft IP 2023
#1. Critical Thinking Skills
In coding, you will face complex problems that you need to solve. If you encourage your kids to code at a tender age, the earlier they will develop and improve their problem-solving and critical-thinking skills.
Learning these skills is necessary not only in school but also in life. Your kids will learn concepts such as heuristics, recursion, and algorithms.
These are complex concepts that significantly changed the world in the past decades and continue to make a big difference in the world today. Learning them is the beginning of innovation, they say.
Read: How Do Cloud Services Work?
#2. Coding Expands Your Kids Creativity
As your children face complex problems in coding, they will learn how to work out their imagination along the way.
Coding is a springboard to innovative ideas; in coding, your children can express and realize these ideas freely. Indeed, it is undeniable that coding is the new universal language.
Watch Youtube videos online, and you will feel excellent about kids' contribution in this field. Instead of letting themselves be mere consumers of games, they become the creators of the games people play.
Read: ZEC to ETH: The Specifics of This Trading Pair
#3. Coding Promotes Collaboration and Teamwork
In coding, you must share your ideas and collaborate with your fellow enthusiasts. With a common interest in technological innovation, coders meet and work with peers from different cultural backgrounds, races, and gender.
There are coding classes online, but you can also find physical classrooms where students can rub elbows with their fellows in person.
Read: Stock Images vs Stock Video, Which One To Choose?
#4. Coding Makes Your Kids Self-Confident
Creating websites, games, interactive stories, and apps can build self-confidence and self-trust in your children.
These necessary virtues are necessary for your children to be successful in life. Some kids have issues with self-confidence, and one way to help them rise from this problem is to teach them coding.
Coding will help them develop their creativity, and by sharing their creation with the world, they will feel good about themselves.
Read: Tips for Choosing The Right Automated Testing Tools
#5. Coding Builds Persistence and Self-Discipline
As I said earlier, coding will enable your kids to face complex problems and find solutions. Finding solutions to these problems will be challenging, but the good thing is that they will build persistence and self-discipline in your children.
Persistence and self-discipline are two things that you need to have in life. If your kids know about these things early, they will strive hard no matter what life throws at them.
Read: 10 Essential Elements for the Perfect Project Plan
#6. Coding Can Let Your Kids Have Some Fun
Aside from the benefits mentioned above, the other thing that makes coding appealing to people is its fun factor. Just imagine how your kids will feel while creating their games, stories, apps, etc.
Coders and creators love to see their creations come to fruition, and this is one thing that draws people into coding. The fun factor is why it is an important activity for your kids despite its complexity.
Takeaway
Coding can provide a wide array of advantages to your children. It will expand their creativity, make them self-confident, hone their critical thinking skills, and more.
Indeed, it is high time you encourage your kids to code. Alexandra White is a blogger and tech enthusiast. Her material focuses on enjoyable technological activities like coding and web development.