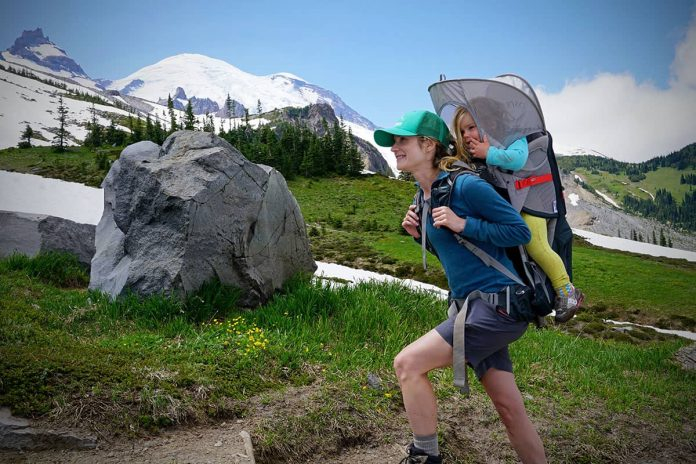 Hiking with children is an unforgettable experience because some fresh air will benefit you and your children. During an excursion, you will have the opportunity to strengthen the bond with your children, and if you are already a hiker, you will move even more easily.
The child's first excursion needs an event to be meticulously planned.
9 tips for a safe hiking with children.
#1. Make a careful selection of hiking trails
Suppose you are already preparing to organize an excursion with your children. In that case, you should consider their agility and resistance levels and carefully choose the most appropriate paths, always keeping in mind the strengths and weaknesses of your children.
Opting for bristling and difficult routes will quickly exhaust the energies of your children, who may soon feel tired and stressed, which will only make your journey more difficult.
The easy hiking trails are ideal for beginners and, therefore, for the little ones, but if your children are older and love physically demanding adventures, do not be afraid to choose a more difficult route.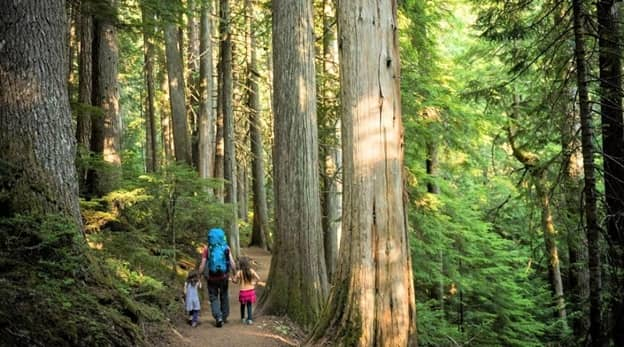 #2. Discover inner strength
Taking an excursion with children means finding a balance between what they can easily do and learn during an outdoor experience.
Children must come into contact with themselves by discovering their inner strengths. In this way, they will increase resistance by challenging their physical limits without making them miss rest and comfort.
Little by little, you can decrease the time spent on breaks and increase the time taken to walk the paths, always giving the children the right moments of rest.
To make the most of their strength, children need adequate rest breaks in which they will have to hydrate themselves and nibble on some snacks while you can take the opportunity to take some photos and enjoy the beauty of nature in which you are immersed.
#3. Prepare a large amount of food and drink
Children have a faster metabolism than adults. Therefore, they will perceive hunger and thirst more quickly and quickly during excursions, which is why they need snacks to nibble to regain energy.
You could bring, among the various foods, their favorite chips, biscuits, candy bars, and many other delicacies that children love, like lollipops that who can eat along the way.
Avoid bringing foods that can melt on sunny days, such as chocolate, and do not underestimate the importance of the drinks needed to hydrate children.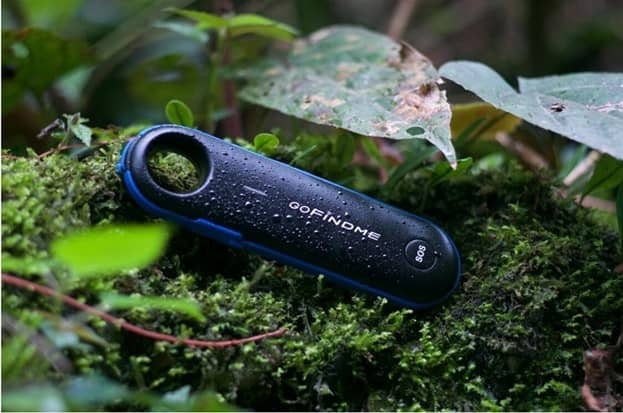 Usually, it would be best if you had a map and a compass to guide your route, so you don't get lost. A better option is a hiking tracker.
GoFindMe is one of the best outdoor tracking devices, which includes an offline map and allows you to communicate with other GoFindMe users without using cell service.
#5. Take care in choosing hiking shoes
Another element not to be completely overlooked is choosing shoes suitable for hiking: the shoes you buy can be your best friends or your worst enemies when you travel.
So for your children, try to choose trekking shoes that are comfortable, resistant enough not to be destroyed by bad weather, waterproof, and with excellent grip on the ground to make their hiking adventure safe, lively, and full of fun.
Always carry an extra pair of shoes and socks in case they get wet to avoid any inconvenience and blisters during excursions.
#6. Wear clothes that adapt to the climate
To prevent any inconvenience, whether you choose to go hiking in summer or winter, try to bring all the necessary clothing with you, also following the weather forecast.
Bring more t-shirts and spare underwear should the ones that have worn get wet and a normal jacket, wear a waterproof jacket which, together with trekking pants, is a must to take with you when you are out walking with you your children.
#7. Plan your trip in the morning
The best time of day to start your excursions is the morning, especially if you have decided to bring your children with you who may not even like hiking in the dark.
Children are more loaded in the early hours of the day, and it is easier for them to travel long distances at times like this when they are full of energy.
If you decide to take an excursion in the morning, you will avoid the crowd and the suffocating heat of the rush hours.
#8. Chat with the children during the walk
Speaking during excursions is a great way to make the best use of time and carefree children, and while they chat, they walk more easily and even for miles, avoiding getting bored too soon.
Even a trivial event or a casual question could attract the attention of your child, who would feel encouraged to speak at a time when there is nothing else to do except walk and listen.
Chatting during the hikes also helps to strengthen ties with your children and increase their confidence as they will feel involved and engaged in conversations that will make them feel like adults.
#9. Keep the environment clean
Keeping the space in which camping sites and collecting all litter and waste at departure clean is an essential gesture whether you travel with children or adults only.
Be an example of a responsible and environmentally friendly hiker for your child by carefully cleaning the place where you camped and the surrounding area with the help of your children.
You will be able to take an ideal opportunity like this to teach children that a clean environment is important for human beings and essential for the life of fauna and flora.
Remove all traces of your campsite, fill the holes you have dug, and live with the environment in a symbiotic manner, taking with you all the accumulated waste and then throwing it in special bins.
For More Latest Travel Updates and Information about Safe Hiking with Children, Visit CRECSO NEWS Magazine and Follow Us on Facebook.