Italian organic honey is a delicious and healthy alternative to traditional sweeteners like refined sugar or artificial sweeteners. It has been used for centuries as a natural health remedy, and its benefits are becoming more widely known today.
Organic honey from Italy is made using wildflower nectar collected by bees that pollinate flowers in Italy's countryside.
This type of honey is rich in vitamins, minerals, and antioxidants and has anti-inflammatory properties. Additionally, it contains enzymes that benefit your digestion, helping you absorb more nutrients from food.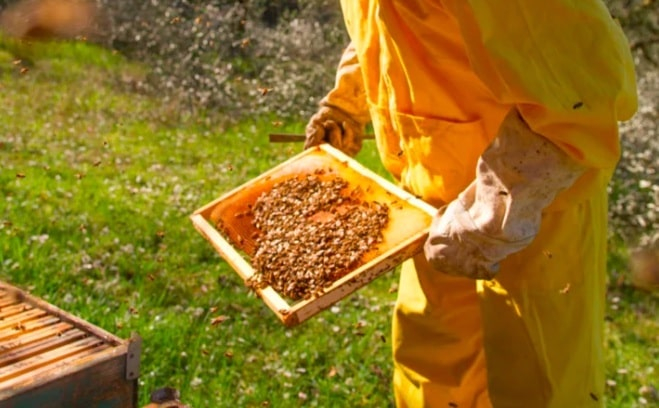 Wildflower Honey
Organic wildflower honey is a popular choice for those looking to add flavor and nutritional benefits to their recipes. This type of honey comes from the nectar of various flowers, and it has a light, floral taste that goes well with many dishes.
It is an excellent source of essential vitamins and minerals. It contains Vitamin C, iron, calcium, magnesium, potassium, and phosphorus. It's also high in antioxidants, making it a great addition to any meal or snack.
It has many health benefits as well. Studies have shown it can help lower cholesterol levels, improve digestion, and relieve allergies and asthma symptoms. Additionally, it is known to be anti-inflammatory and can aid in healing wounds.
Italian organic honey is a great choice for those seeking a healthy alternative to regular sugar. This type of honey is unprocessed and has a distinctive flavor that adds depth to dishes. It also contains vitamins and minerals such as calcium, magnesium, potassium, and phosphorus.
Delicious Recipes That Use Italian Organic Honey
Italian organic honey can be used in various recipes, from savory to sweet. Here are some delicious recipes that use Italian organic honey as an ingredient:
#1. Honey-Balsamic Glazed Salmon
In this recipe, fresh salmon fillets are marinated with olive oil, balsamic vinegar, fresh herbs, and Italian organic honey. After marinating for an hour or two, the salmon is grilled to perfection and served with a delicious honey-balsamic glaze.
#2. Honey-Mustard Chicken Breasts
This recipe combines the sweetness of Italian organic honey with a tangy Dijon mustard sauce for a delicious meal. The chicken breasts are pan-fried with spices, then simmered in a honey-mustard sauce for an extra flavor boost.
#3. Honey-Lemon Vinaigrette
This light and flavorful salad dressing is made with Italian organic honey, freshly squeezed lemon juice, extra virgin olive oil, and balsamic vinegar. It's delicious over any green salad or roasted vegetables.
#4. Honey-Garlic Roasted Vegetables
In this recipe, an assortment of vegetables are tossed with olive oil and Italian organic honey, then roasted until tender and caramelized. The vegetables are served with a simple garlic-honey sauce for extra flavor.
#5. Honey-Glazed Carrots
This simple side dish is made with just a few ingredients – carrots, butter, Italian organic honey, and spices. The carrots are cooked until tender and then glazed with honey and melted butter for extra sweetness.
Conclusion
Italian organic honey has many benefits and is a great addition to any recipe. It brings out the natural sweetness of ingredients and provides an array of vitamins, minerals, and antioxidants that can help boost your health.
Organic Italian honey is free from additives or preservatives, which makes it a healthier option than processed sweeteners. Whether baking cakes for special occasions or adding something extra to your morning oatmeal, organic Italian honey will ensure all your dishes are as delicious as they are nutritious.
So next time you reach for the sugar bowl at mealtime, opt for this unique Mediterranean treat!
More Related Posts:
For More Health Updates and Information about Italian Organic Honey Benefits, Visit CRECSO Magazine.