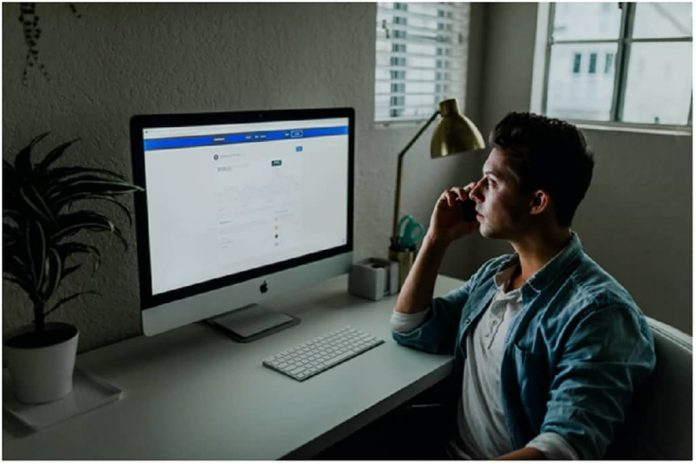 Mobile applications are the future of real estate now that most reputable property businesses have created websites and established social media pages.
The world is changing with the onset of advanced technology, and consumers worldwide can only expect that the real estate market will match the speed. Creating a real estate mobile app for iOS is a brilliant idea, considering the number of customers who use this operating system.
That, however, is not mean that Android users should be left out in this noble and vastly rewarding venture. If you can develop Android and iOS apps, you expose your business to an even broader market.
We have put together a post with everything you need to know about developing an iOS app for your real estate business. Take a look.
Real Estate Mobile Applications for iOS
An iOS app for your real estate business is necessary now more than ever. The description of this business commands clear-cut strategies, fast problem solving, and reliable communication.
Every real estate business has a website, but they haven't stopped buyers and sellers from taking too long to find an acceptable deal or even being duped. Why do you ask? Because a website can only be so extensive.
Many people dealing in real estate usually initiate their queries from their smartphones: this has been conclusively determined by various statistics reports over the past five years.
The rise in technology and digitization being witnessed worldwide will only result in more people adopting mobile-friendly alternatives for their businesses.
A mobile app is no longer going to be an extension of the real estate market or any business, for that matter.
We can confidently say that your enterprise will inevitably need a mobile application to remain relevant in a few years.
These operations have become predominant earners for most logistics companies by providing a consolidated platform where all stakeholders can communicate and conduct business efficiently.
Essential Features for an iOS Real Estate App
This list includes features that are categorically suited for real estate agents and homebuyers. It would be best to have them condensed into one all-inclusive app instead of developing separate apps for stakeholders who have to communicate and eventually reach an accord.
How do you develop the perfect real estate app?
#1. Signing Up
Signing up should be made as uncomplicated as possible. You can do this by allowing users to sign in with their social media accounts: everyone has one, and it will save them the time otherwise needed to input their details from scratch.
Using their emails and phone numbers to get started is an excellent strategy. However, making signing in mandatory for new users might not be great. Instead, consider offering them a tour of the app first, then let them decide if they want to commit to it.
#2. Personalization
Provide customized features for buyers, agents, and sellers on the app. For example, you can have properties, potential buyers, schedules sections for real estate agents and a detailed list of interest properties for buyers. Users mustn't struggle to find anything on your app.
#3. Database
Your app is only as big as your database. Users will feel that they are getting value if there is an inexhaustible resource for all relevant listings, properties, and buyers.
Include professional photos and details for all listed properties so that everyone using the app feels they are getting what they want. The rule of thumb here is that the more, the merrier.
#4. Searches and Filters
Buyers need to access the property listings they are interested in as efficiently as possible. The best way to do this is to have an advanced search and filter system to accurately and sufficiently respond to the buyers' needs.
#5. Property Outlines
Provide comprehensive profiles on all listed properties. The profiles should include:
An accurate description of the home.
Prices for either buying or leasing.
Clear photos of every angle of the property.
A contact option allows the buyer to contact an agent regarding that property.
#6. Favourites Section
Allow buyers to like other listings and enable them to access the shortlist so they can pick one of them easily. This section should be accessible from the buyer's profile or the overall menu to be easy to find.
#7. Scheduling
Wouldn't it be efficient to have an app calendar where users can schedule meetings and attach them to the specific properties they want to buy or sell? You could even add a little reminder feature to notify both parties when their appointment is approaching.
#8. Personal Digital Assistant (PDA)
Integrate a calculator in your mobile application, which helps buyers determine the ultimate price of a property and their financial options, especially the kinds of products and loan interests offered by various institutions.
It should feature essential aspects of the buying process, such as loan interest rates, initial payments, and compensation periods.
#9. Contact Button
Once the buyer has toured every possible listing and settled on one or two properties of prime interest, they ought to be able to contact a real estate agent to help them actualize their purchase.
You can integrate an online chat feature, request an appointment, a call button, or a callback button to facilitate easy in-app communication.
#10. Maps
Maps can provide a welcome resource for homebuyers. You can incorporate statistical data tied to specific areas and even reviews regarding different aspects of those neighbourhoods.
The maps should include essential information concerning specific locations such as the livability score, socioeconomic status, proximity to amenities, schools, and any other information of interest to a buyer.
#11. Push Notifications
You have to find the thin line between adding value and being a nuisance and twist it to your advantage. Although push notifications can help you stay relevant to your users and even remind them to revisit your app, overdoing it can push them to press that uninstalls button instantly.
Design your push notifications to relay important information regarding new property listings, price changes, and updates on current properties. You can also customize them to speak to the specific interests of a user.
#12. Analytics
This feature is essential in any business app. It will help you stay up to speed with your business and the numbers turning it. Suppose you have both iOS and Android mobile apps.
In that case, an analytics tool can help you monitor different user behaviour, and you can even use such information to optimize your app further.
#13. Agent Profiles and Listings
Create a database for agents to showcase their profiles, credentials, ratings, and properties. An agent should have all their tools within their reach to guide homebuyers more efficiently.
It might be good to allow agents to form catalogues of different properties, complete with photos and descriptions. You can also ease sceptical buyers' minds by providing a system where they can verify an agent's profile before getting into any dealings.
Like there is a property listing, incorporating one with agents and their credentials will be appreciated by the buyers. It will provide variety and allow them to choose an agent who piques their interest.
Additional Services That May Benefit from a Real Estate App
The most convenient way for investors to acquire affordable properties is through real estate auctions. That does not mean that it is the preserve of real estate investors.
Some home buyers also prefer to purchase homes at the more agreeable prices offered at auctions. Unlike years ago, when all property auctions took place at physical locations like courthouses, property auctions adopted the digital wave and incorporated online services.
It is one of the best options for acquiring distressed properties by bidding on them. Yalantis.com offers customized software development services for all sorts of logistical companies.
Their expert developers have provided premium services to more than five thousand clients worldwide, with testimonials to back them up. Their software products are undoubtedly second to none.
If you need to develop an online real estate marketplace that incorporates all aspects of a real estate auction to provide a seamless bidding experience and safety for buyers, Yalantis.com is your best bet.
They also guarantee excellent analysis and convenience features for sellers. Visit their comprehensive website and learn more about the revolutionary software products you need.
Advantages of Developing a Real Estate App
#1. Wider Market
An app with a wide variety of real estate products attracts serious users who value excellent communication and quality in the real estate market.
It also allows your business to tap into the vast market of Generation X and millennials. However, to achieve this, you need to ensure an impeccable user experience and mobile-friendliness.
#2. Constant Connection
Statistics have reported that millennials and Generation X will make up a vast portion of home buyers in the next decade. This tech-savvy group of individuals is always online and will appreciate a modern real estate app more than anyone else.
The real estate market is expected to be at its hottest. Brokers ought to make their services more readily available, and an app enables them to stay connected to their customers, whether it's night or day.
#3. High Customer Conversion
Mobile apps increase the number of customers who visit the application into successful buyers and sellers. That is due to the increasing number of home buyers who buy their homes online.
#4. Better Buyer Experience
Every buyer appreciates the ability to access all the information they need about a property on their phone.
If your app has professional photos, detailed property descriptions, and easy communication between them and real estate agents, your users will have no reason to complain.
Incorporating 3D visual technology and Virtual Augmented Reality features is guaranteed to improve user experience and maintain their interest.
#5. Brand Identity Growth
A mobile app can link you to your target audience, buyers and tenants. Maintain a good reputation by offering quality service and help when faced with any user issues, and you are going to have an edge over your competitors.
Income Sources for Real Estate Apps
Developing an app to provide a more effortless buying experience for home buyers and reach a broader market should be your number one priority. Still, these apps can also be a source of income for your business.
Here are some ways to make an extra buck while growing your business simultaneously.
#1. Broker fees
Have every real estate agent who wants to be featured or listed on your app pay monthly fees. You can even offer different rates for agents who want to be specially advertised or recommended to get more clients.
#2. Third-party Ads
Please use the ads space on your app by selling it to third party enterprises. It would be best to partner with businesses that directly relate to yours, such as interior designers, mortgage lenders, home appraisers, and similar websites.
You get to make money while providing even more value to your users.
#3. Premium Quality
You can offer premium features that users can pay for to enjoy additional benefits. The secret is to make sure that you keep primary features free for all.
If users have to pay to see property listings and agents' contacts that can otherwise be found on other websites, they will have little or no reason to stay. It is also essential to ensure that the premium services are worth what you charge.
If not, you can rest assured that your business app will get an overwhelming amount of online slander and probably even lose several customers.
Final Thoughts
The world is changing, and you need to get on board or be rendered obsolete. The numerous benefits we have highlighted offered by an iOS real estate app should inspire you to do the same for your business and stay ahead of the curve.
Mistakes While You Create a Mobile Application
For More Latest Technology Updates, and Information about Real Estate Mobile Applications for iOS, Visit CRECSO NEWS Magazine and Follow Us on Facebook.