Nowadays, a lot of people are paying more attention to their finances and going into different types of investment. Some people have mastered investing in various financial instruments but others are still testing the waters. A basic knowledge of investment instruments is vital for success in this endeavour.
Bear in mind also that you may have some basic knowledge of an investment but it may not be the best for you. This therefore brings up the issue of choosing an investment that is best for you. You can check out this article for tips on how to choose the best investment for you.
In this article however, we will focus more on investing in precious metals so stay with us as we share some basic guidelines.
Understanding Precious Metals
Precious metals which we may sometimes refer to as PM are metallic chemical substances that are rare and occur naturally. These elements are economically valuable and are not as reactive as other metals such as iron and bronze. Additionally, they have a shiny surface and are usually malleable. This malleability gives it the ability to be formed into different shapes and objects.
The most common and well known precious metals are gold, silver, platinum and palladium. Historically, they were used as status symbols and also currency but nowadays, they are mainly seen as investment instruments and raw materials for industrial production.
Through the years, precious metals have become a solid means of diversifying one's portfolio since it is a good hedge against inflation. The reason for this is due to its scarcity and high economic value which is not affected by the factors that paper currency are affected by.
People often think of investing in precious metal as investing in only gold. However, gold is not the only metal in this category that one can invest in. You can decide to invest in platinum, silver or palladium. These are all commodities that have their advantages and disadvantages in the investment market.
Apart from owning these commodities in their physical form, one can own them through ETFs, mining company stocks or mutual funds.
Let's go on to explore how to invest in these commodities.
How to Invest in Precious Metals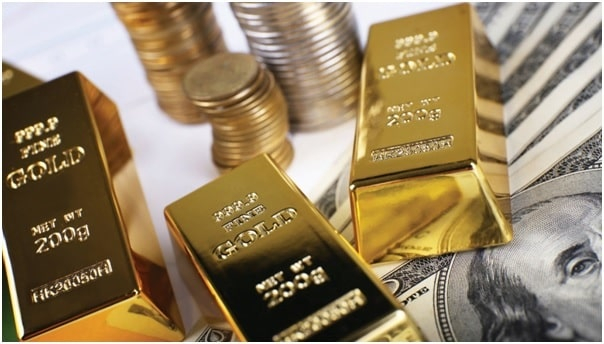 Like we mentioned briefly above, there are many ways of investing in these commodities and we will discuss then below:-
Physical Form
You can invest in these commodities by buying them in the physical form. This is known as precious metal bullion and they can either be rounds, bars or coins. This form of investment is best for those who have a safe and reliable method of storing the assets.  Additionally, it is more advantageous for those who want to slowly but surely create and grow their wealth over time.
One factor to bear in mind about physical bullion is that it is not easily liquidated and comes with security issues stemming from transportation and storage. You can visit https://wallethacks.com/ for more tips on how to invest in physical bullion.
Commodity ETFs (Exchange Traded Funds)
This is a convenient means of purchasing these commodities and it is also very liquid; this means that you can sell it off more easily than the physical commodity. However, you will not have access to physical bars, rounds or coins.
The advantage of this type of investment is that it removes the burden of storing physical commodities but gives you all the advantages of owning precious metals.
Mutual Funds and Common Stocks
This is another way to invest in these valuable commodities without holding the physical form. Mutual funds are usually facilitated by mutual funds managers who pool funds from a number of investors to buy shares and stocks from companies that mine these valuable commodities.
The performance of these shares and stocks depend largely on the price movements of these commodities. Although an individual investor can run their investment, it is often recommended that you entrust your money to mutual funds managers unless of course you are a professional in the field.
Certificates
This method gives the investor every benefit of owning precious metals without the stress of logistics(transport and storage). However, it is pertinent to bear in mind that in the event of a disaster in which you need a commodity to turn to raw cash, these certificates will not be acceptable. That is why some investors still insist on having some physical commodity in store for the 'evil day'.
Futures and Options
In this type of investment, the investor sort of places a wager on the future price of the commodities. This method is quite risky and not recommended for a newbie investor. It is considered the turf of veterans who know the industry very well. If you are interested in this method you need to carry out extensive research before dabbling into it.
How to Choose the Right Precious Metal Company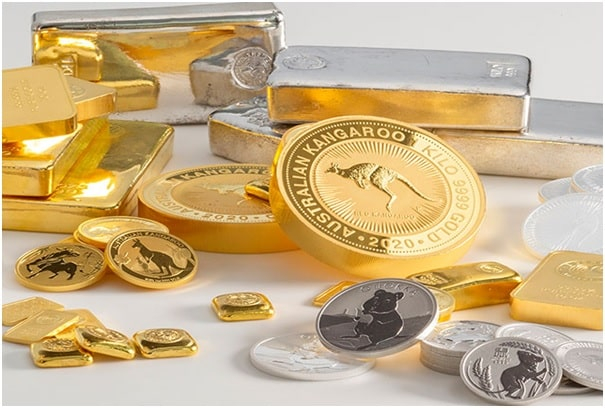 When looking to invest in precious metals, bear in mind that you will need a company to facilitate your investment(s). Although there are some aspects of this investment that you can DIY, there are others that you must work with a PM company. In fact unless you are a veteran investor who has vast knowledge in the industry, it is recommended that you work with a PM company.
Find below factors to consider when making your choice:-
Experience
Before you sign up with any PM Company, find out how long they have been in the business. This will to a large extent affect their level of experience which will turn affect the quality of service that they can render. The longevity of a business operation is a testament of the quality of service they render.
A company that renders shoddy and unsatisfactory service will definitely not last long in the industry. When you search online for a business profile, be sure to check out how long they have been in business. Do not work with a 'flash in the pan' company.
Fees
Do not forget to check out the fees that the PM firms charge and compare. Most often these fees add up and can eat into the return on investment. It is therefore vital that you choose a firm that charges reasonable fees that will not eat too deep into your profit.
Integrity and Reputation
These two attributes work hand in glove. The level of integrity of a business determines it reputation. Even as you check out the experience of the company, check out their reputation. You can get this information from clients who have engaged their services before now and those who are still transacting with them.
Bear in mind that we are talking about your finances here so you cannot afford to work with a company that lacks integrity. This lack of integrity will of course reflect in the reputation that they have. So do not ignore what majority of clients have to say about the PM firm.
Certifications and License
We all know that the business world is full of fraudsters who are always on the lookout for prey. What more with the advent of online businesses, the risk of being scammed has gone through the sky. It is therefore very important that you ask for and verify certifications and licenses.
Conclusion
Investing in precious metals is a wise move in this day and age of economic insecurities but it can be a risky venture for a novice. In this article, we have shared some tips on how to invest in these commodities and how to choose the best company to work with. Bear these tips in mind as they will help you make informed decisions.