Advertising landscapes have drastically changed with the internet, and most entrepreneurs want something that they can measure.
In the past, billboards, televisions, and radio stations have become popular, but with so many business owners becoming unsure of what happened to their marketing efforts, many have switched online for more growth.
Online ads let business owners spread their potential customers' awareness to their brand at a global scale. With the cheaper costs of running these nowadays, you'll get a chance to create content that will last, and not just something that's flashed on TV for a few seconds.
Establishing a website, social media page, and a digital presence is a must nowadays, and this is where you can beat the competition. If you want to step up your game, here are some tips that can help you out.
Determine your Business Demographics
Knowing the age of your target audience, their behaviors, shopping habits, etc., is crucial to your growth.
With sites like https://hyros.com, you can scale up and get the most of your ad spend by reaching the right people.
You will see what's going on, if a specific campaign is making a sale, and know if there are corrections needed.
Analyze essential data like the psychographics that are generated by these tools from your website reports.
Utilize your data, and place the visitors into distinctive groups, then create content accordingly.
When you know who you're targeting, (example: people who are in their early 20s looking for extra income or those in their early 40s who want to invest in real estate) you can actually write something that they can relate to and get more lead generation results in the process.
Feeling connected and understanding their situations will get you more customers and convert prospects. With the experts that can help you navigate the starting phases without any problems.
Include Various Elements in a Campaign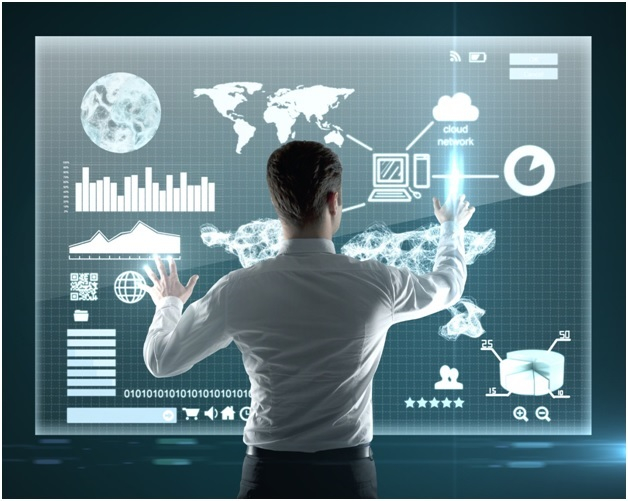 Texts and Visuals
Bing and Google may offer a choice for many owners including banners for visually-appealing advertisements or text-based promotions.
Pay-per-clicks are common in search engines, but similar highly visual advertising can be found on the internet and social media sites as well. Select the ones that will enable you to promote your site best.
Optimized landing pages are where you take your visitors after they click on your marketing campaign. They can be links that lead directly to your featured product or an informative blog post that the readers will appreciate more.
Prompts going to the web forms that need to be filled out should be considered, and the entire page should convince the prospect that they should take action, make a purchase, or stay longer in the "funnel."
Sponsored types are also utilized by many companies as one of the elements of their campaigns. They can be native ads, sponsored updates created by an influencer, or advertorial-style editorials.
Analytics and Other Metrics
Larger companies that advertise their products and services don't simply click the publish button hoping for customers. Instead, they wanted to know the reports on how their campaigns are performing and where they are exactly getting the traffic.
It's a very critical component that's essential in digital strategies since these analytical tools offer a gold mine of information about the cost-per-conversion, click-through rates, and impression shares that many can benefit from.
You will also need to know the primary reason why consumers are discovering your website or brand and take action so there will be more results. See more about websites when you click this link here.
Email and remarketing are other common elements where you directly send the customers emails that contain valuable newsletters and discounted coupons. After they've checked what you have to offer, some of them rarely buy from your shop on the first interaction.
Convincing can take place after five or six emails where remarketing is the primary goal. With this strategy, you will have to track those visitors who knew about you but they failed to take any sort of action or convert. Instead, they leave your site and go to others.
Brand awareness that's often seen on the feed, and recognition through repeated emails and advertisements, you can provide a lot of opportunities for other people to check your products, description, and pricing at a later time. You can enable them through initiatives with social media or display tactics that work.
How to Get Started?
Over 90% of online transactions are now involving the giant search engines and with these odds, you can certainly get a portion of the pie if you do things right. Begin by creating a website, completing the details, and posting what you're offering.
If the users are frequently browsing on social media, you need to know about the apps that they are using and take advantage of them through paid and organic marketing.
Not all ads can cost money, and many consumers are actively searching on Facebook, Instagram, TikTok, or Twitter for something that they need.
Creating reels and short videos that are interesting and informative can be your edge, but overall, you need content that's engaging and fun.
Algorithm may not recommend you to the right demographics, so increase your chances of being seen through paid ads. This is going to have a fee every time Google or Bing promotes you, and your reach can go with those who are currently outside of your network.
A primary goal that you should aim for is to get positive returns, and this is where you should see revenues exclusively brought about by your ads.
Bidding systems are also in place, where your ads will be shown every time the engine determines that you're the highest bidder. When you're not chosen on that specific search, then you don't have to pay.
Experts can guide you today, fortunately, and existing tools that will make everything easier, running an ad can be very simple and enjoyable. Getting returns earlier and knowing what you're doing will all be worth it down the road.