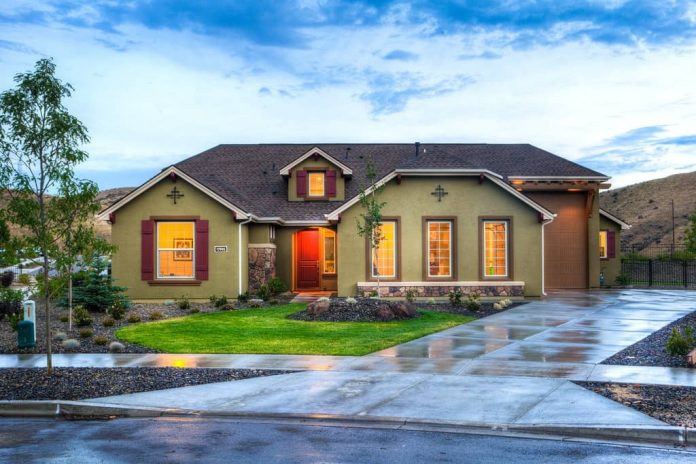 Buying a home is both a financial and emotional decision. Buying a home can be a daunting task. Though it is an exciting process it also contains a lot of complexities. The emotional side of buying a house sometimes makes you take a wrong decision too.
It is noticed despite home buying being the biggest transaction in one's life, the home buyer doesn't prepare for it properly.
The statistics from the moving companies listed at https://www.pricingvanlines.com/cheapest-cross-country-movers, over 65% of the home movers are those who have just purchased a new house.
Although every individual aim to find his dream house within their budget, often they don't end up getting their house due to many factors.
7 Common Mistakes Made by Home Buyers
Even a little ignorance can cost you a lot when it comes to buying a house. It is a massive financial investment so it is advisable to take care of some important points before you decide to buy a house.
Following are some common mistakes made by home buyers that should be avoided and how you can find your dream home within your budget:
#1. Not Making a Budget
The first and foremost step before you buy is house is to make a budget. It is very important to know your financial conditions before deciding the budget for the house.
Don't go by the words of bankers. They may make try to convince on a certain budget which u may not be comfortable in the long run.
Make your budget and while making it consider all your monthly expenses which may also include insurance, credit card payments if any, maintenance of the vehicle, your regular home rent, previous loan payment if any, and savings.
Once you will be clear about your budget then you can narrow your home search within your price range.
This will not only save time and energy from hunting higher budget houses but will also keep you from future financial troubles.
#2. Not Having a Pre-Approved Mortgage
The most common mistake that home buyers make is skipping the pre-approval of the mortgage. As said above, what your banker tells you is often different from what you afford.
Similarly, you may think that you are eligible for a certain amount of loan but your bank may not be interested in lending you that much. This situation may arise due to a bad credit score.
So to avoid any last-minute troubles, it is very much advisable to be pre-approved for a loan.
#3. Not Doing Proper Research
Understand your needs before you step out to find your dream house. Buying a house is a lifetime decision for most of us. Don't forget to check and research everything.
Know your neighborhood too; after all, you have to spend your maximum time there. Think and decide the size of the house. If you are planning to have kids in the future then you may need a bigger apartment than what you think.
Get all the details related to the locality including schools, supermarkets, and recreational areas available.
#4. Ignoring Hidden & Added Costs
Buying a house is a complex process and it is not like buying a product where you simply pay and take the product home. There are so many hidden and added costs to the actual cost of a house.
Not considering these costs while preparing your budget may land you in trouble. Most of the home buyers calculate only major house buying costs and forget these added and hidden costs and house becomes over budget for them.
These costs may include property taxes, insurance of homeowners, owner's association fee, etc.
#5. Not Considering Down Payment
Even if you have a pre-approved loan, you cannot ignore the down payment of the house. Don't forget that no house can be fully bought on loan.
There is a certain amount that you have to pay before you start your mortgage. Also, keep in mind that skipping even one mortgage may immensely increase the interest rate of your loan.
#6. Not Paying Attention to the House Interiors
Don't just go after the outlook of the house. Instead, properly inspect all the interiors too. Sometimes a house with the most beautiful exterior has a terrible interior.
This will cost you much more than your imagination if you have to get the internal repair done. You can even take an expert along while inspecting your chosen house as you may not be able to make out certain loopholes yourself.
#7. Getting Too Emotional
Don't let the agent know your liking for a particular house. They are good face readers and they can smartly play with your emotions and will negotiate to keep that in mind.
Don't be tricked and don't go beyond your budget. Buying a house is a big investment and making an emotional decision is not a good idea.
Above said are some common mistakes made by home buyers and if you are searching for a house, don't forget to keep these in mind and get your dream house.
Hope these tips help you with the purchase of a perfect house in a community that accepts you quick and where you feel like home ASAP.
For More Real Estate Updates, and Information about Mistakes Made by Home Buyers, Visit CRECSO NEWS Magazine.