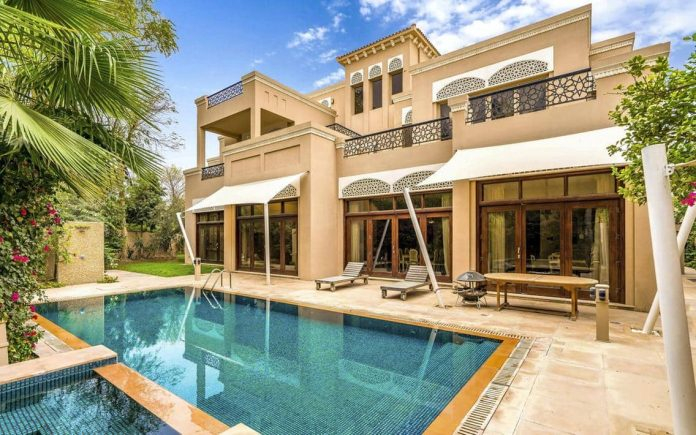 Suppose you are planning to buy a villa in Dubai. In that case, it can be a considerable step emotionally and financially. Owning property in places like Dubai can be a big deal, especially when you are not a local dweller of Dubai.
Finding the perfect fit that matches your requirements and comes within your budget can be a challenging task. To make this process swift and feasible, you need a guide that addresses all your queries.
Are you tired of searching for a suitable villa for your family? Do you plan to invest your hard-earned money in buying a Villa in Dubai? If yes, we've got you covered with the essential tips to buy a villa in Dubai!
Here is a direct link to a trustworthy site for buying a villa in Dubai
What To Consider Before Buy a Villa in Dubai?
Below is a detailed list of things to ponder before buying a villa in Dubai. Villa in Dubai is a real estate project by developer International Property Developers, located in Emirates Hills.
The villas are designed to the highest standards of luxury and modernity. Whether it is for living or investment purposes, this project offers good returns on your money as well as an easy way to boost your social status.
#1. Find the Best Deal According to Your Budget Limit
When you plan to become a homeowner, your budget is the first thing you need to work out. Don't lean on the cost of the villa only; instead, you need to carefully consider the legal fee, maintenance charges, and other deposit costs.
Do not let the facilities and looks of the villa overshadow your affordability. Choosing the wrong villa can trouble you financially and can be a menace in the future. Consult the payment plans thoroughly and make sure that you can pay the instalments quickly.
#2. PinPoint Your Requirements
You need to be clear about the benefits or basic facilities that are most important to you. Think carefully about what facilities you need near your villa.
Do you want quick access to public transport, schools, or markets? Or are you planning to live away from the city in some quieter area?
When you are clear about these things, you will make better choices and get a fair deal. Investigate the provision of basic facilities. It is inevitable to ensure that the essential facilities are provided relatively and fast.
#3. Opt The Location That Serves Your Purpose Well
The location and area matter the most when you plan to buy an apartment or a villa. If you plan to settle with your family, your budget is to critically consider the place's facilities, security, and environment.
Try finding a neighbourhood with a friendly atmosphere and family-oriented people. It will help your family to settle quickly and have a content life. On the other hand, choosing a place like Dubai Marina with huge renting demand can be safer if you want to rent a villa.
Similarly, some people like places near the sea or natural views while some prefer to live amidst big cities.
#4. Get Fully Familiar with The Process
When buying a villa in Dubai, you must understand the purchasing process. There are two possible options: you can buy from a private seller or purchase off-plan from a developer.
Both the methods come with different terms and conditions, and you need to understand the laws like Memorandum of Understanding (MOU).
#5. Work with A Trustworthy Brokerage Company
If you are a newbie in Dubai and don't know much about brokerage companies, you might be vulnerable to fraudulent activities. You can suffer from a significant loss if you don't consider the credibility of a brokerage company.
Before choosing one, make sure that the company holds a Real Estate Regulatory Authority certificate and is licensed. It can help you find better deals and can be a value to your hard-earned money.
#6. Work with An Authorized Developer
Choose a developer who has expertise in the field and knows much about the local area. Do adequate research about previous clients' experiences with the developer.
See if the past buildings are of satisfactory quality? Are the areas well maintained? Was the deal completed within time, and were all the requirements fulfilled? It can be massive security to your money, and you will be safe from any misconduct or fraud.
#7. Inquire About the Hidden Charges
Ask the community's locals about hidden charges to estimate the total costs. It can include any maintenance, security, or miscellaneous expenses. These costs differ depending upon the locality or the area of the villa.
You also need to ask about the agency fee and registration costs. Furthermore, getting information about the average water and electricity bills is also essential before deciding on a location.
The residents can be of great help in this regard. They can give you reliable information regarding the taxation fee, bills, hidden charges, and all the pros and cons.
#8. Residency Tenure
Owning a villa in places like Dubai requires commitment and responsibility. It would be best to ponder the overall tenure of your stay in Dubai for obligations of years; it is an excellent option to own a villa.
But if you are uncertain about the tenure for living in Dubai, it is advisable to rent one instead of owning one. The process of buying property in Dubai is not an easy task. You can be utterly exhausted if you purchase and resell your villa due to the uncertainty of living tenure.
CONCLUSION:
All the information provided above is based on sheer facts. The information will help you have a smooth journey of buying a villa in Dubai. Do appropriate research and think carefully before investing such a bulk amount of money. It will help you save your finances and provide a great future for you and your family.
Think thoroughly and be smart enough to tackle the problems, and you'll be in a better position to make confident and informed choices. Consequently, a villa in Dubai can be a great luxury and a worthy investment if you choose the best fit.
For More Latest Real Estate Updates and Information about To Buy a Villa in Dubai, Visit CRECSO NEWS Magazine.