Add art to your home to elevate its aesthetic appeal. Artwork has the power to transform any space and add a touch of sophistication and personality to your home.
Whether you choose to display a large statement piece or create a gallery wall with a collection of smaller artworks, incorporating art into your home decor can instantly elevate its aesthetic appeal.
Not only does art enhance the visual appeal of your space, but it also creates a sense of depth and adds a conversation starter for guests.
From paintings and sculptures to photographs and prints, there are endless options to choose from that can reflect your personal style and create a unique atmosphere in your home.
Art is an invaluable element that can bring beauty, style, and personality to your home. Whether it's bold abstract pieces or serene landscapes you choose, artwork enhances the visual appeal and provides several other advantages.
Incorporating art into your decor improves its aesthetic appeal and provides several other advantages. Art can be a conversation starter and showcase your taste and interests.
It will elicit conversations, make guests feel more at home, and motivate them to achieve goals and aspirations.
So, why not bring some creativity and inspiration into your living space by adding art?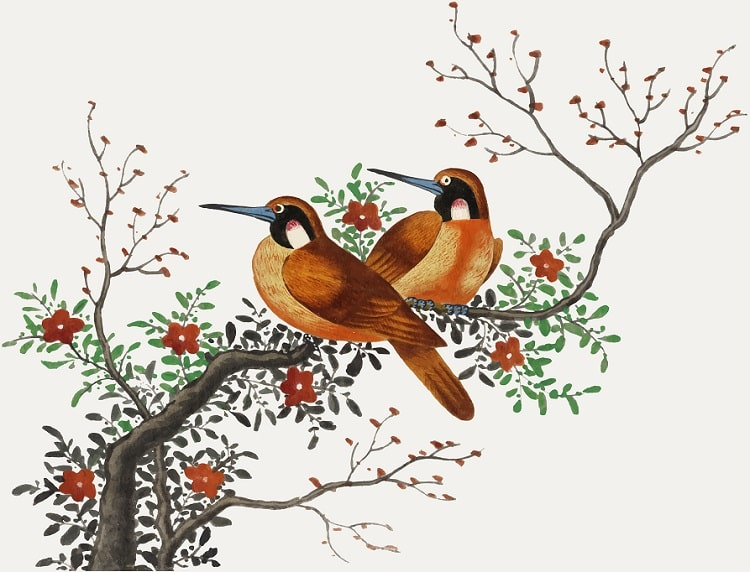 Importance of Art in Your Home
Art serves as inspiration and motivation, helping you feel creatively energized and even serving as a reminder of those goals you once had for yourself.
Art can be therapeutic by providing a sense of calmness and relaxation. Studies have indicated that looking at artwork reduces stress and anxiety while increasing feelings of happiness and well-being.
Investing in high-quality pieces that appreciate value over time will add value to your home. Interior design has come a long way in recent years, giving homeowners more options and freedom to express their unique style.
5 Ways To Add Art in Your Home
In the US, a homeowner spends between $100 to $200 per hour on interior design and decoration, making it an expensive project.
Whether you are looking for a subtle interior design statement or something bolder, there are plenty of clever ways to make art part of your home decor.
#1. Oak Picture Ledge
A picture ledge is a stylish way to display art and photographs. Consider installing an oak picture ledge, which is especially beautiful against a white wall.
This works for both small prints and larger pieces of art. The great thing about this type of display is that you can easily change the artwork as often as you like without constantly rearranging the wall.
It also looks excellent with framed pieces, allowing you to create a unique and exciting display.
#2. Hanging Wallpaper
Incorporating art into your home doesn't have to be limited to paintings and photographs. Wallpaper is an excellent way to bring in exciting patterns and visuals without taking up too much space.
Hang a colorful piece of wallpaper in a small area, such as a hallway or above a bed, to create an eye-catching focal point.
Some wallpapers come in unique designs and can create exciting walls for any room.
#3. Mounting a Piece of Art
Mounting artwork is another great way to show off your favorite pieces and create an art gallery in your home.
There are several ways to frame your photographs and paintings, including floating, canvas, and shadow boxes.
Floating frames are lovely for more miniature artwork and photographs, allowing for a subtle but striking effect.
Meanwhile, canvas frames will add more protection to your artwork, while shadow boxes are great for showcasing collections or three-dimensional objects.
#4. Faux Taxidermy
For those looking for a more eclectic style, faux taxidermy is an unconventional way to add art to your home.
You can find faux taxidermy in various shapes and sizes, from animals like deer and foxes to mythical creatures like unicorns and dragons.
Plenty of faux taxidermy pieces also feature abstract designs, so you can find something to fit any aesthetic.
Faux taxidermy makes the perfect conversation piece and adds a touch of whimsy to any room.
#5. Wall Hangings
If you're looking for a more traditional way to display art in your home, wall hangings are an excellent option.
A large wall hanging can make a bold statement in any room, or you can choose a smaller piece that fits your other home decor.
Wall hangings come in various styles, so you're sure to find something that reflects your style. Some examples of wall hangings include tapestries, rugs, and weavings.
These are just a few creative ways to incorporate art into your home decor.
Whether you choose something traditional or unexpected, it will add personality and interest to any room in your house.
Related Posts: