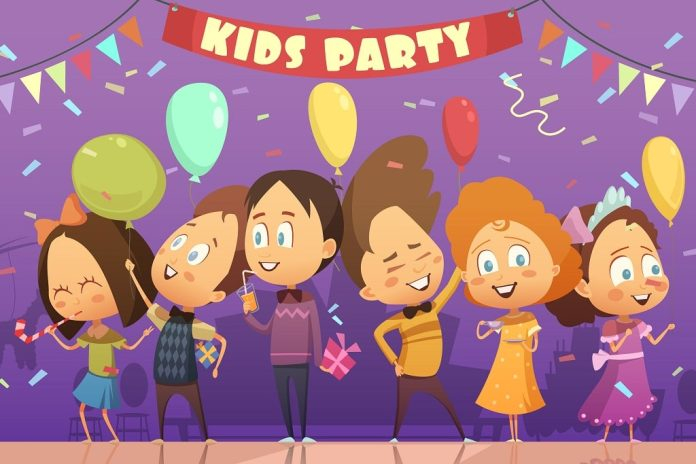 Organizing a children's party is a challenging task. Just as you have to make a list and manage it, particularly for an adult, you'd have to do the same for your kid.
With so many children seeing online and so many ideas in their minds, it's essential to understand their likings and eventually curate a good party.
And if you've been scratching your head, wondering what to do for your kid, look no further than the blog below!
7 Mind-blowing Ideas To Organize A Children's Party
Today we'll talk about fantastic ideas your child will surely appreciate, love, and remember for a lifetime.
So, without any further ado, let's take a look at the ideas below:
#1. Fun-Filled Playing Items:
All children love to play, and what better than getting them some games that they will love?
So, to fulfill this, you can place a trampoline.
Children love to plunge themselves into trampolines, and it's needless to say that it's a perfect gaming item too.
And if you're wondering where to find them, try the trampoline online.
We're sure you'll be open to a variety of options that you're surely going to love.
Read: 7 Perfect Children Gift Ideas on Birthday
#2. Comfortable space
When you're throwing a party for children, it is for the children. Thus, everything you do should be centered around them. Hence, ensure the party area doesn't have sharp objects like knives or scissors.
Also, try to keep everything intact in the area. This is to ensure the children's safety. Finally, ensure the space has chairs and a comfortable couch so the kids can rest whenever possible.
Read: 9 Tips for Safe Hiking with Children
#3. Good party food for the kids
When you send out the invitations for the party, ask the parents to let you know if their kids have any dietary restrictions like allergies.
It will not be a fun party if a kid falls sick because of the food. So create the food menu carefully, avoiding anything that might not be good for a child invited.
It is a thing you should do to ensure everyone has an excellent time.
Read: Is It True That Children Can Learn Through Play?
#4. Face painting
Face painting is one of the most popular activities at children's parties. Children love to get their faces painted. Hence, we recommend you hire a professional face painter who uses kid-friendly paints.
Hire them for a few hours and create a little space where the children can get their faces painted.
This will be a fun experience for everyone, and they will take back happy memories of the party.
Read: 5 Best Children Health Tips for Their Healthy Future
#5. Interactive games
Children get bored quickly. Thus, it would be best to keep them constantly occupied and entertained. Organize interactive games to make your party a success.
For example, you can arrange for musical chairs, passing the pillow, and much more. Besides, you can create a different open space for children to run around and play games.
Motivate the children to play together to make sure nobody feels left out.
Read: 6 Reasons Why You Need to Encourage Your Kids to Code
#6. Fun cake
Often, a parent throws a children's party for their child's birthday. If that is the case for you, we recommend you get a fun cake for your child.
Your child will love it, and so will their friends. Kids love to see interesting and fun cakes. So seeing one at your party will excite them.
If the cake ends up being small, cut that one and serve cupcakes when the cake has been eaten.
Read: Top 4 Things For Your Baby's Comfort
#7. Party Favors
Something children love more than parties are the party favors. Sure, they love to meet everyone and have fun, but they love receiving little gifts.
So send each child home with a party favor bag. You can include candies, cookies, stationery, and little toys in the bags.
They will love the bag's contents and fondly remember the party you organized.
Final Thoughts
We will end our blog with terrific ideas for organizing a children's party here. The pictures we have suggested are constructive, and we hope they help you too.
Which idea of ours do you like the most? Which one are you most eager to test out? Tell us in the comments below.