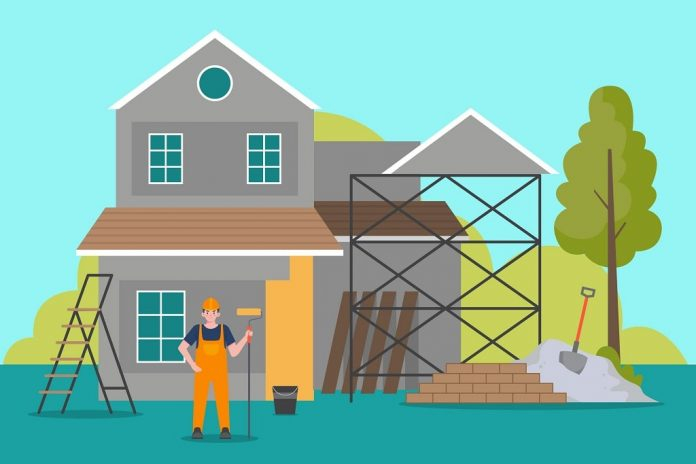 Few of us would want to spend our Sundays climbing a ladder and removing leaves from a gutter if given the opportunity.
For the majority, our house is also our largest financial asset, which means it needs regular maintenance.
For a new homeowner who has never ever seen a boiler up close, much alone drained one, routine house maintenance might seem like an insurmountable task. However, you shouldn't let it get to you.
7 Home Maintenance Checklist
A house is like a living organism; it awakens in the spring and hibernates in the fall and winter.
If you stick to this pattern throughout the year and take care of the details as they arise, your home will function like clockwork.
#1. Batteries should be checked
Simply said, you can do this at any time of the year since it is so fundamental. If you have smoke or CO alarms, make sure the batteries are still good.
The annoying beeping, of whose origin we can never be sure, may be avoided by doing a monthly check and replacing the batteries every six months.
Read: 6 Ways To Decorate Home With Flowers Like a Pro
#2. Gutter and downspout cleaning
Costly repairs might result from rainfall overflowing gutters and downspouts that have been blocked with leaves and other debris. Water damage may be avoided by keeping gutters clean year-round.
The gutters and downspouts should be inspected at least once a month and cleaned twice a year, in the autumn and spring.
You can either put some sweat in and clear the gutters yourself, or you can hire a professional for a few hundred dollars to do it.
It might cost a lot of money to fix foundation walls that have been eroded by water that leaked in from the roof, which is why cleaning the gutters is one of the easiest possible cost-cutting measures.
If your ceiling has been damaged by water, the expense to repair it might go into hundreds, if not thousands, of dollars.
Read: How To Decorate your Home with Clocks?
#3. Inspect the insulation
Having good insulation means you can keep your house warm without using as much electricity for heating which is a nice benefit to your wallet.
If you think your insulation may need some maintenance, have a professional take a look at it. Furthermore, you may seek their guidance in determining the best house insulation for your home.
#4. Check and clean the seals on the refrigerator door
Maintaining a consistent temperature inside your fridge and freezer relies on the rubber seals on the doors. The refrigerator's compressor will have to work harder to maintain a constant cool temperature if the seal is broken or if there is food residue on the seal.
Read: 6 Best Home Appliances Brands in Brisbane Australia
If the door seals are clean, the appliance won't have to work as hard and will use less energy, significantly reducing your electricity bills. Use a sponge, some warm water, and a little amount of dish soap to clean.
#5. Bleed the radiators
Even though it has a scary-sounding name, bleeding radiators is really rather simple. Radiators should be bled annually before the winter to guarantee their optimal performance.
After a few minutes, switch off the central heating and wait for the radiators to cool. Turn on the bleed valve and have a bucket handy.
As soon as the air has been released from the radiator, the valve should be closed and the process repeated with the next radiator.
Read: 7 Common Home Buying Mistakes to Avoid
#6. Look around your home for pests.
It's common for pests like spiders, cockroaches, and rodents to ramp up their activity levels as the weather becomes chilly. And as a result, they go for shelter in warmer regions, which may be your house.
Get rid of bugs and rats before they make themselves at home in your home's ducts, basement, attic, bathroom, or kitchen.
Inspect the area to see whether they've housed themselves in your home's cracks, and make sure to hire a professional exterminator to take care of the pests if you've found some.
Read: 5 Reasons Why Homeowners Should Care for Their Home
#7. Home dehumidification
A dehumidifier is a wonderful purchase for most homes since maintaining a steady humidity level of 30–50 percent in the house helps prevent the development of moisture-loving dust mites and mold.
Dehumidifiers, especially self-emptying models, may set you back several thousand dollars to install, but they will potentially save you money in the long term.
Remember, mold breakouts caused by excessive humidity sometimes need costly, expert treatment services.