Before marketing yourself as a business consultant, you need to identify your niche and pain points.
Having a great skillset is not enough to attract clients. You need to find the problems your target market faces and identify those problems and challenges by asking yourself questions.
It can help you visit blogs and social media sites related to your niche and identify common issues. This will help you develop your expertise and learn from others' experiences.
Everything about Business Consultants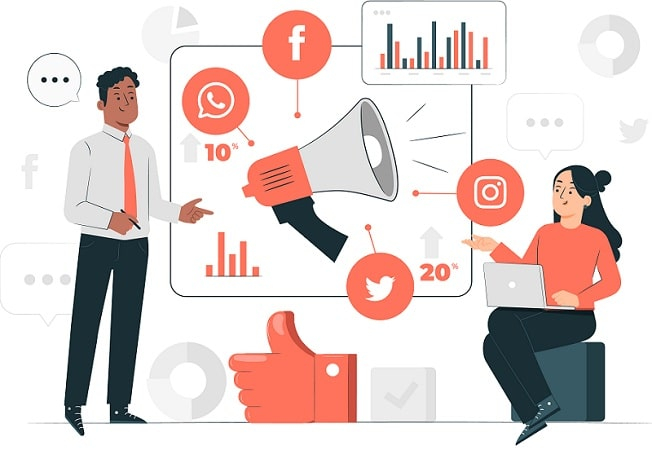 Read: Essential skills Required for Independent Business Consultants
A business consultant's bare minimum educational qualification is a bachelor's degree. However, you can take concurrent business classes at a community college if you don't have one.
It is also helpful if you have relevant industry experience, so you can help other businesses. Additionally, you can volunteer for additional projects or offer your services for free to nonprofits.
Lastly, good presentation skills are a must for becoming a business consultant. You can watch videos of successful consultants and practice speaking in front of your friends. Moreover, brush up your skills with PowerPoint and Google Slides.
When pitching to potential clients, you must clarify your value proposition. It must be able to explain the problem of your target audience and how you can help them.
Moreover, you must be clear about the scope of your consulting services, budget, and results. Consulting firms like FTI Consulting have been clear on their services, integrating technology into their marketing.
Anyhow, this is very important because clients would be able to recognize their needs through your service. This article discusses the Duties and Responsibilities of a Business Consultant and offers tips for aspiring business consultants.
It also addresses the salary and compensation of a Business Consultant. These professionals must possess strong analytical skills and a thorough knowledge of various business sectors.
#1. Responsibilities
Business consultants have a variety of roles and responsibilities. They are responsible for determining the problems that a company is facing and finding solutions for them.
Using counseling techniques, they can respond to each client's unique challenges. For example, they can help clients select suitable funding sources and programs to meet their needs.
Business consultants also conduct business analyses. They analyze the business's strengths and weaknesses and propose feasible solutions and actions.
They may also assist with hiring top employees and develop more efficient training and onboarding procedures for new employees.
While helping clients, business consultants are also expected to maintain a close eye on the company's operations. They may also assign specific initiatives or conduct assessments during meetings with clients.
Business consultants, like the professionals at FTI Consulting, also need to be knowledgeable about new technology and tools. Using these tools can help them stay ahead of competitors.
For example, benchmarking tools can help them manage cash flow and track hiring practices. It also allows them to store and access all of this information efficiently.
#2. Salary
Business consultants work for companies to solve problems and boost efficiency. They study the company's internal processes and interview managers and leaders to understand how it operates.
They use their insights to produce detailed reports and formulate action plans. They also research various topics and conduct team meetings focusing on their specialization.
A business consultant's salary depends on the type of business and industry in which they are employed. Although their base salary is often lower than those of salaried employees, their overall compensation package is higher.
In addition to their base salary, business consultants also receive sign-on bonuses, which are paid to attract high-demand candidates and entice current employees to move to a company that needs their expertise.
Business consultants earn more than other employees, so hiring one can be highly profitable.
In addition, hiring a consultant makes sense if your company is looking to stay in business for a long time. You can find a business consultant near you using a search engine like Google.
#3. Compensation
There are several different compensation packages for business consultants. While the base salary is generally lower than that of a salaried employee, the total compensation package is usually much higher.
In addition to salary, business consulting firms often offer sign-on bonuses to attract high-demand candidates or convince existing employees to transfer to another firm.
These bonuses are paid to the consultant at the beginning of their employment and are not deducted from their salary.
Business consultants generally work with companies for days, weeks, or months before compiling their observations into a detailed report and presenting it to company leaders.
If the report outlines recommendations that can help the company improve, they may be asked to stay on the job for longer to implement those recommendations.
Business consultants usually work full-time hours, and overtime is common. They also work weekends.
As the number of consulting jobs continues to grow, the compensation for business consultants is also increasing. As a result, most aspiring business consultants earn a bachelor's degree in a related field.
The major they choose should be based on the type of consulting they want. A general business degree usually applies to all consulting, but specialization areas include information technology, finance, and human resources.