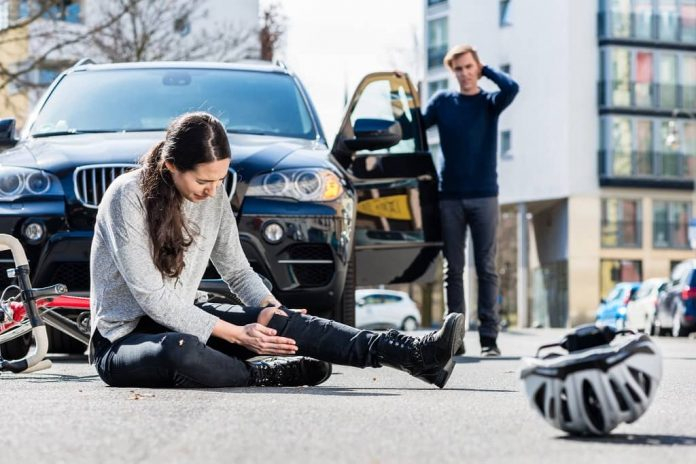 Millions of people are injured in accidents every year and they need the help of a personal injury lawyer.
The problem is to find the right lawyer or firm that will give you the representation you deserve for the case.
There are some steps you need to take before you pick a lawyer for the job.
Tips To Find A Personal Injury Firm
It could seem daunting initially but if know what to look for and how to go about it, you will find the right firm that will represent you throughout the legal proceedings.
Here are a few tips to help you with the process.
#1. Check the size of the firm
The first thing you need to consider when looking for a personal injury firm is the size of the firm. You need to understand how small or large its operation is.
It is important to work with a company that will give your case the attention and time it deserves. If the firm is very large, it might not have enough time to help you and if it is too small, then it might not have enough experience in handling such cases.
Do not simply go with the biggest company you see. There are several such large law firms that will not put their full effort into your case because they have many others to look into.
It may also mean lower costs but the case will not be a priority and might not receive the attention it needs.
#2. Check the number of cases they have handled
When looking for a personal injury law firm, you need to consider the cases that the company has held in the area. It helps to have someone who has experience with laws and court systems.
However, the lawyer should know exactly the kind of accident that has happened to you. If your case is similar to the ones they have handled over time, they are more likely to provide you with the representation you need.
The Barnes firm, an expert motorcycle accident lawyer in Los Angeles, states that one should never assume that just because the company has offices in your area, they are qualified.
It could also mean that the lawyers have minimal experience in the system for this type of case. Never settle on an attorney who could take your money but might not be able to stand up for you in the courtroom.
#3. Get an overview of their track record
Another important thing to consider when looking for a personal injury law firm is the number of successful cases they have won.
It helps to have someone who will get you as much compensation for the accident as possible. The easiest way one can do this is through a strong track record.
You do not need to look at the number of cases they have won but look at the types of compensation that their clients have received for accidents.
Get an overview before you choose a company so that you do not waste your money with a firm that may not provide results.
#4. Look at reviews
If you want to know anything about the firm, you can consider online reviews. It will have reviews from other clients and even if there are only a few reviews, they can give you an insight into how the firm works.
Even if the firm has won many cases in the past, it does not mean that they are good at it. It is important to have an attorney who provides quality service for your claim.
Read reviews from the clients to get an idea of the type of service they provide.
#5. Check for recognitions and awards
One way to check the worthiness of the company is by checking for rewards and recognitions. If the company has been awarded for its work, it is an excellent company.
It might not be the best in the area by any means but it does show that they have certain great qualities and could be a better choice than many others.
Awards and recognitions can be an ideal way to determine if the firm is ideal for you. It is only one factor in choosing an attorney but when you combine it with other information like success rate and reviews, it could help in deciding which firm to choose.
Now that you are aware of the information you need to find the right personal injury firm, you can use it and make a wise decision.
Ensure that you choose someone who has handled cases similar to yours and make sure that they have a great track record for success. Always look for reviews before you hire anyone.
When you have the right team or professionals representing you in the court, the chances of receiving a high compensation are higher.
Do not rush this process, take your time and look for the right law firm to handle your case.
For More Latest Law Firm Updates and Information about To Find A Personal Injury Firm, Visit CRECSO NEWS Magazine.