Dubai is known for its extravagance and elegance, with some of the finest structures and architecture.
The city also has distinct areas with beautiful neighbourhoods that are ideal for people wanting to purchase a villa in Dubai.
This post will take you through the most desirable locations to get Luxurious Villas in Dubai for Sale.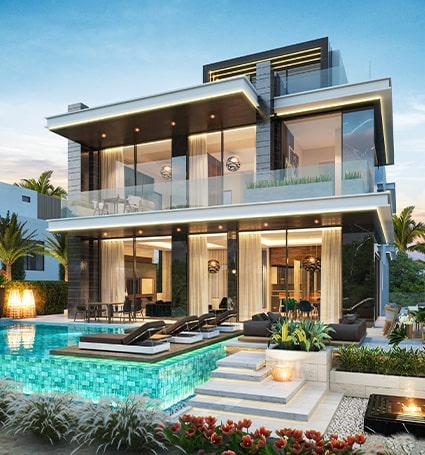 Dubai's rich history, solid economy, and diversity in culture are some of the characteristics that make it stand out in the real estate market. Dubai is an excellent place for real estate investors since it is home to many foreigners.
Due to its stable real estate market, Dubai has drawn many investors from all over the globe, including those from the United Kingdom, India, China, and other gulf countries.
Downtown Dubai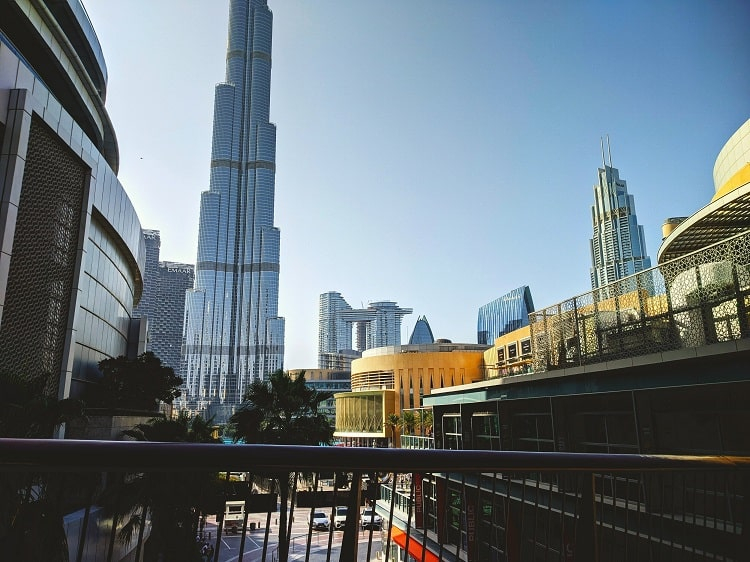 Everyone is familiar with Dubai's downtown area. It is one of the most popular tourist attractions in the world and is home to the renowned Burj Khalifa and the Dubai Mall.
Downtown Dubai, sometimes referred to as "The Center of Today," is a 500-acre mega-development. This neighbourhood is known for its luxurious apartments in the heart of the city and quainter ones near the Old Town.
With the Burj Khalifa in the region, real estate prices are likely to remain high for the foreseeable future.
Although Downtown Dubai property prices are exorbitant, buying in one of the world's finest places provides strong rental yields, financial appreciation, and reputation.
Read: 8 Essential Tips to Buy a Villa in Dubai
The Jumeirah Village Circle (JVC)
Jumeirah Village Circle is a small, gated enclave within the centre of Dubai. There are almost 2,000 high-end villas and townhouses, and it provides the feel of a peaceful town with all the modern amenities.
There are two foreign schools there, as well as a community centre, clubs, and medical services, making it the perfect location for families. It's close to both Dubai Marina and Jebel Ali, and it's easily accessible from any major route in the area.
Real estate investors have been more interested in this area as a result of the properties' competitive pricing. This area also has very respectable rental returns for real estate.
Read: Villas for Rentals in Spain Barcelona
Palm Jumeirah
Another popular area for individuals seeking to purchase a house in Dubai is Palm Jumeirah. It is renowned for its fantastic developments and is among the safest places in Dubai to invest in real estate.
The development of the Raffles and Palm Beach Residencies developments will increase demand for this area even further.
In addition to their flats, The Palm Jumeirah is renowned for its luxurious villas and the strong demand for share transfer increases the appeal of investing in real estate here.
Read: 5 Best Resort for Energetic Top-up in Summer Vacation
Arabian Ranches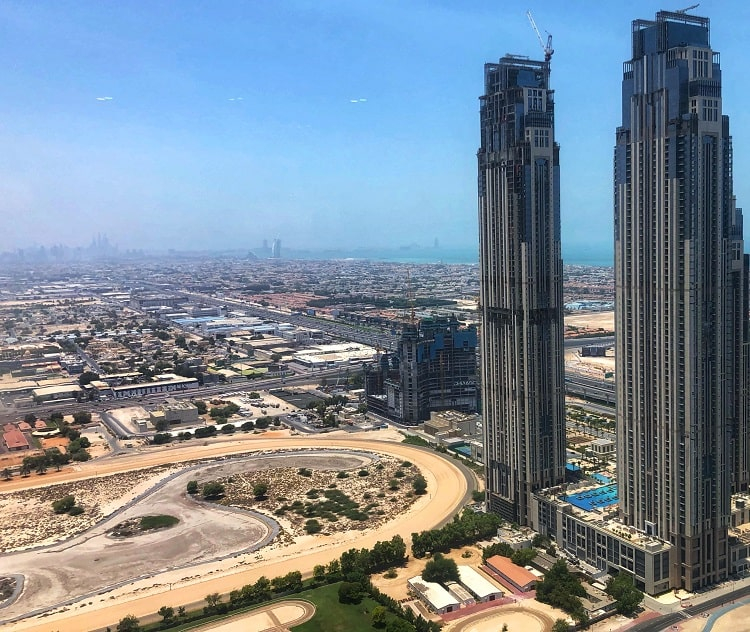 Another popular area for individuals seeking to purchase a house in Dubai is Palm Jumeirah. It is renowned for its fantastic developments and is among the safest places in Dubai to invest in real estate.
There will be even more people looking to live in this area once the Palm Beach Residencies and Raffles developments are finished.
Palm Jumeirah is not only known for its apartments but also for its luxurious villas, which are in great demand due to the share transfer.
Read: Effective Methods for Generating Real Estate Clients
Dubailand
Villas in Dubailand are also very sought after among those interested in purchasing a property in Dubai.
With residential areas like Dubai Lifestyle City, The City of Arabia, and Mudon, it provides a fantastic blend of top-notch entertainment, sports, leisure, and lifestyle options.
The residential developments in Dubai are stylish and functional, and they are a major contributor to the city's booming tourism industry. Real estate investors love Dubailand because of its apartments and villas.
Read: 4 Perfect Serene Spots On The Coast of Croatia
As a result, Dubai is a city that provides a wide range of luxurious villas and apartments to meet the demands of real estate investors. Every area has certain qualities and attractions that make it a fantastic investment opportunity.
The city of Dubai is one of the most sought-after in the world for property investments because of its secure economy, cultural diversity, and historical significance.
In this breathtaking metropolis, there are many alternatives, whether you're searching for a home in Palm Jumeirah or an apartment in Downtown Dubai.