Hurricane windows shutters are an essential element of any home or building located in hurricane-prone areas. These shutters are designed to protect the building from the high winds and flying debris that are commonly associated with hurricanes.
Unlike regular windows, hurricane windows shutters are built to withstand extreme weather conditions, making them an effective safeguard for both people and property. They are made from durable materials such as metal, PVC, or impact-resistant glass and can be custom designed to fit any size or style of window.
Hurricane windows shutters can be easily deployed when a hurricane warning is issued, providing a quick and effective solution to protect your home or business from the destructive forces of a hurricane.
6 Benefits of Hurricane Windows Shutters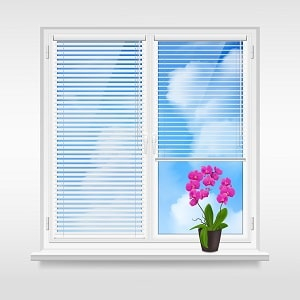 Protecting your home is one of the most important things you can do if you live in a hurricane-prone area.
That's why you should consider installing hurricane window shutters. Hurricane or impact windows are the best options for preventing wind and flying debris damage to your home.
They're more energy efficient than accordion shutters, and you can get a tax credit for installing them.
#1. Prevents Break-Ins
Hurricane windows shutters prevent break-ins by making windows more difficult to penetrate, preventing burglars from entering your home.
They also protect your valuables and occupants from broken glass that can cause severe damage to the interior of your home.
In addition, they block debris from entering the home and causing a mess. They are a good investment and offer peace of mind during storm season.
Another option for preventing break-ins is security films that are applied to windows. These films are engineered to be tear-resistant and strengthen the glass to make it more challenging to break. They also have other benefits, such as UV protection, that help keep your family safe.
#2. Prevents Wind Damage
A window broken by hurricane winds can allow rain, current, and debris into the home. It can cause extensive damage and even cause the roof to collapse.
Installing exterior hurricane shutters on your windows is the best way to prevent this from occurring.
Several types of shutters are available, including panels made from aluminum or steel and accordion shutters that are fast to deploy. Both have great strength and can be matched with the aesthetics of your home.
#3. Prevents Sun Damage
Hurricane windows are an extremely beneficial way to protect your home from natural disasters. They can prevent storm damage, help you save on insurance premiums, offer break-in protection and provide UV protection for your belongings.
Aside from protecting your property from the elements, they can also increase your home's curb appeal and raise its value. They are a must-have for those living in coastal areas.
There are numerous shutter alternatives available depending on your preferences and budget. Some are heavy-duty aluminum that protects well and resists corrosion, while others are made of lightweight polycarbonate or fabric.
#4. Prevents Water Damage
Hurricanes can cause severe water damage to your home if they drive wind-driven rain against the windows and doors. It could be gallons and gallons of water that wreaks havoc on carpets, furniture, clothing, and drywall.
Impact-resistant windows are a great way to prevent this kind of damage from occurring. They are made with laminated glass that doesn't break into shards after high-force impacts.
Another option to prevent water from entering your home during a hurricane is to purchase storm shutters and plywood. These are easy to install and may help minimize the amount of damage that occurs in a hurricane.
#5. Reduces Noise
People wish to safeguard their homes from natural disasters for various reasons. Noise reduction is one of them.
During a hurricane, howling winds and pounding rain can be particularly disruptive. Fortunately, impact windows can significantly reduce noise by up to 65%*.
Besides soundproofing your home from outside noise, hurricane windows can improve energy efficiency and UV protection. These benefits will help you save money on your energy bill and increase your home value.
#6. Increases Home Value
Hurricane shutters are an excellent investment in a home. They protect against wind damage, prevent noise, and can increase your home's resale value.
In addition to protecting your property, hurricane shutters add curb appeal and style.
But if they raise a home's value over time needs to be made clear. That depends on the home's location and other factors, like whether existing storm protection measures are in place.
More Great Contents: