Many gyms or fitness studios, including in the school setting, like to incorporate a robust, bold design that gets people motivated to want to exercise, move their bodies, get into the activities involved in the setting.
That includes gym sports graphics that seem to jump off the walls and inspire and encourage, especially kids, to realize their potential and that they all have so much more than they could ever imagine.
Wall graphics come in varied forms. As a rule for the gym setting, these are murals, logos, images, graphics that are made to stand abuses and the test of time or have the potential for removal in case the facility wants to change things up routinely to keep things lively.
What are some of the advantages seen when using wall graphics or coverings? Follow below for details.
What Are Advantages of Wall Graphics For The Gym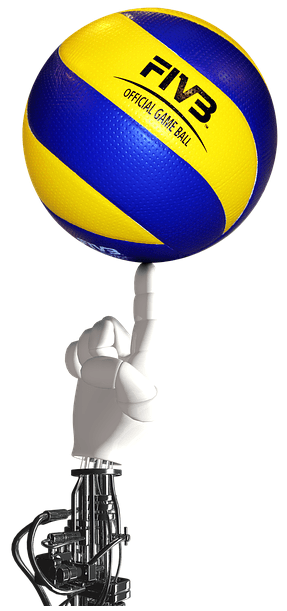 Wall graphics or murals are a somewhat unconventional albeit inspirational method for adding a theme, design, decoration, or even branding to a space, whether a sporting arena, gym, or general business on the interior or exterior.
These can be removable, so the artwork can be changed out with the possibility of having logos, images, murals, and even graphics that can hold up if intended to last extensively.
In many instances, sporting facilities, fitness studios, and gyms, including those gymnasiums in schools, incorporate wall graphics in their design scheme.
These almost jump off the wall. Depending on the theme, graphics can prove encouraging and motivational for young athletes, getting them moving, inspiring them to recognize their potential.
Let's look at the possible advantages of choosing these for gyms and other businesses. Learn how any business can benefit from wall graphics at https://www.linkedin.com/pulse/8-ways-printed-wall-graphics-can-benefit-your-business-rhian-mathias/.
Show off the school and community spirit
Students are proud not just in their school system but in their community.
The gymnasium is where most students let their pride show, whether the cheerleaders encourage the team or the crowd motivates the players from the bleachers, especially those signed on to represent the school by playing. Each has exceptional pride in where they go to school and where they live.
When looking for custom graphics or murals for the gym design, you, of course, want to incorporate the mascot, the school colors, and pieces from businesses throughout the surrounding neighborhoods.
They need to be bold, brilliant, and prominent to make a statement; graphics that will connect the community, the school, and the students. Visit here for guidance on gym design meant to inspire.
Wall graphics improve the overall mindset and create better productivity
When walls are left blank, and the halls are silent with no activity, it's a solemn atmosphere that shows in the study habits and behavior of those in that environment. When students are happy and well-rounded, they perform better.
A school that focuses on making the atmosphere about the kids won't have empty walls. They will engage the students with unique graphics that have different vibes for whatever's happening in the school year, speak to the school's culture, and encourage participation and inclusion.
Fortunately, wall graphics are durable and can last throughout the entire year if that's your choice, or you can take them down each semester to change them out for a new theme the following session.
Final Thought
The great thing about wall graphics or murals is these are low maintenance, ideal for a school setting or gymnasium with easy installation, often peel and stick, durable enough to last, or easy to remove if you want to change them out routinely.
Because these are vinyl, they can be wiped down with a wet, soapy, albeit soft cloth to avoid scratching.
Students recognize when the school system they're in shares the same pride, dedication, and loyalty to their student body and activities along with the surrounding community.
It's written all over the school when you have teachers and leaders that care and want to participate. That becomes contagious for the kids leading them to be inspired in their sports, education, and friendships.
It just takes filling the walls with bold, brilliant, and engaging graphics to bring that interaction not only among the kids but between the students, the school, and the community.