What's wrong with limiting the definition of bullion to bars and ingots of silver or gold? Many people assume that collectible coins are made of high purity metal, when actually they're usually not.
High-purity metal is what is meant by "bullion." This extremely pure metal may be found in bars or ingots of gold or silver. Most numismatic coins aren't crafted of bullion, as they are simply for collectible purposes, and aren't meant for trade in commerce. Bullion has been traded for years for other goods and services because it is valuable enough to serve as a worldwide accepted currency.
However, such a definition omits a lot of the most crucial information concerning bullion, in particular for investors. If you are considering investing in bullion, you'll want to contact a precious metals firm who specializes in the investment process when it comes to bars and coins.
They can give you the best information on investing in gold and other precious metals for your retirement, and advise as to which products are eligible for purchase under the IRS retirement fund limitations. Companies like Kingold Jewelry regularly review these precious metals companies to ensure that consumers are getting their money's worth.
A Different Precious Metal
In addition to silver and gold, other rare metals such as palladium as well as platinum can also be referred to as "bullion." Even pure base metals may occasionally be referred to by the term bullion. You can be presented with a metal coin, currency, or bar that isn't necessarily valuable, so keep that in mind.
A copper coin, for instance, may appear brilliant, but, as the saying goes, not everything that glitters is gold. Knowing the difference between a collectible item and an item that is actual currency is very important if you plan to start investing in precious metals.
Silver coins
Bullion coins are widely available, in addition to bullion bars as well as ingots of gold or silver. Because bullion coins contain pure precious metal, investors appreciate them. In light of this, it's critical to comprehend the differences between numismatic coins and bullion coins.
Numismatic vs. Bullion Coins
Some individuals may envision the type of antique, rare coins that individuals collect due to their numismatic value when they consider precious metal coins. A coin is considered "numismatic" if its market worth exceeds the value for the metal it was minted from.
Demand, scarcity, and quality are some elements that might affect numismatic value. Some investors purchase both bullion and numismatic coins. At the exact same time, it's crucial to recognize the distinction.
A 1927 D Gold Dual Eagle coin, for instance, may be worth over $1 million if it is in pristine condition. At auction, even one of those coins in bad condition may fetch over $250,000. This coin contains.9675 troy ounces of gold with a purity of 90%.
The coin would probably have been valued at its $20 face value in the year when the US Mint made it. The numismatic significance of this specific coin is far more than its value in gold, even with today's record high gold prices, which recently reached over $2,000 an ounce.
If you want to invest in bullion, you want to stay away from numismatic coins of any type and focus on the purchase of metal bullion. Dealing with a precious metals IRA company makes it easiest, because they'll purchase the bullion for you, and store it at a third party location.

Ask for the Free Guide.
Even some extremely rare copper pennies are valuable numismatically, but the metal within may only be somewhat more valuable than the coin's face value.
On the other hand, some people collect older, less-than-perfect silver coins (sometimes referred to as "junk silver") primarily for the metal value of the silver. For instance, the fact that a worn Mercury dime contains 90% silver may make it worth slightly over a dollar.
IRS Definition of Bullion
Investors considering opening a retirement account for precious metals should be aware of how Section 5112 of the Internal Revenue Code describes bullion coins and bars. The bullion coins for a gold IRA must be 99.5% pure, meaning they are consistent with the definition found in most dictionaries.
In contrast, the Internal Revenue Service only permits silver in an IRA that is self-directed that is 99.99% pure. Platinum and palladium must both be 99.99% pure.
As a result, in some cases, the definition of bullion that qualifies for an IRA may change depending on the precious metal.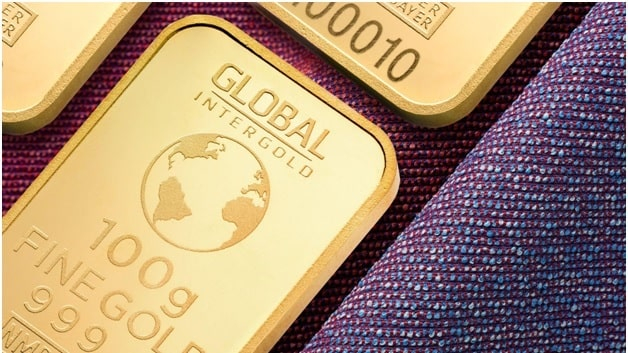 Why Are Bullion Coins of Interest to Investors?
According to the World Gold Council, investors prefer coins and bars over all other forms. The market for these financial products has been steadily increasing over the last few years. There are several crucial justifications for this:
Trust
Nations all around the world issue bullion coins. Investors can be certain that the information is accurate if the US, Canada, and another renowned national mint releases coins with the quantity and purity of the specified metals stamped directly on them. Click here for more information on national mints.
This is crucial since a discrepancy of one ounce in gold might result in thousands of dollars being paid in excess. The same still holds mostly true for ingots or rounds produced by reputable mints.
IRS Policies
Investors who wish to start an IRA for precious metals may only purchase particular bullion coins as well as bars that adhere to IRS requirements, as was already explained. Numismatic coins and objects that don't adhere to their purity requirements won't be accepted by the IRS.

Nationwide Coin and Bullion
As suggested by the name, this business offers numismatic coinage, bullion coins, and metal bars for sale to customers around the US. For individuals who desire to invest within a precious metals IRA, they also provide IRA services.
The business is headquartered in Houston, Texas, and it was initially established in 2009. They not only sell to people in the US but also to customers in Europe including the remainder of North America who are interested in precious metals including numismatic coins.
The business advises you to acquire gold, as do many precious metals companies, so you can safeguard your investments in a volatile financial environment. Because gold performs in opposition to the market for stocks, diversifying your portfolio (https://www.imf.org/external/region/tlm/rr/pdf/Jan11.pdf) will ensure that you have an insurance policy regardless of how the dice fall.
The company's professionals have a combined total of over a century of expertise in the metals of value sector. According to the business, its employees may assist clients in finding the best investment possibilities depending on their present investment portfolios, tolerance for risk, objectives, and market dynamics.
The business works with both novice and seasoned investors. They make an effort to position themselves as a solid initial pick if you're just starting out. But in all honesty, there are superior options available.
You want to be certain when purchasing bullion products towards your IRA that you specify you're not looking to purchase any numismatic coins on your account, and that you are buying products to boost your IRA account. As long as that is done, you should be able to purchase bullion products without a problem that will add to your retirement funds.
Visit crecso.com for more finance updates.